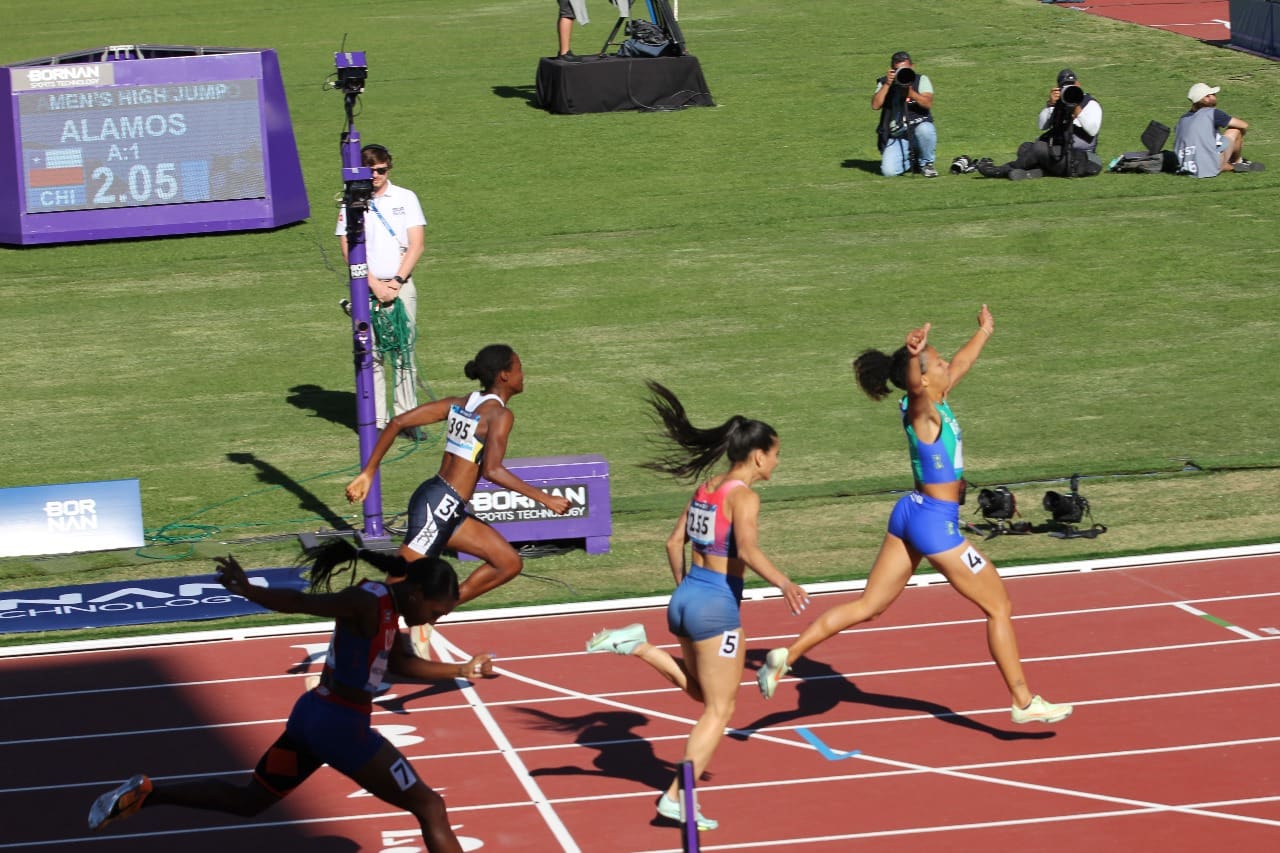 Michelle Smith crossed the finish line for the 400m Hurdles race with an impressive fourth-place finish during the 2023 Pan American Games in Santiago, Chile. However, the race did not go down without controversy, the V.I. Track and Field Federation announced Wednesday.
The Costa Rica team submitted a protest within 30 minutes after the results came out against Panamanian runner Gianna Woodruff, stating improper clearance of the 9th hurdle, according to the press release.
The Jury of Appeals reviewed the race video and found that Woodruff cleared the hurdle incorrectly. This resulted in the disqualification of Woodruff as the gold medal winner. The gold medal then went to Brazil, the silver to Costa Rica and the bronze to Smith, the press release stated.
The Virgin Islands Team was notified that Smith had won a bronze medal two hours after the 400m Hurdles race was completed and one hour after the appeals process. The award ceremony was scheduled for Nov. 4 at 6 p.m., 25 hours after the race was completed. At 6 p.m., when the athletes from Brazil, Costa Rica and the Virgin Islands were getting ready to go on the podium to receive their medals, another appeal/protest was launched, the release stated.
According to World Athletics rules, all event protests must occur no more than 30 minutes after the event's conclusion. However, the Jury of Appeals reopened the case and found that Woodruff cleared the 9th hurdle correctly and her gold medal was reinstated at 7 p.m., resulting in Smith's bronze being taken away, according to the release.
The Virgin Islands Olympic Committee has submitted a letter to the Pan Am Sports Organization questioning the process associated with handling the official results. Specifically the re-opening of a final decision by the Jury of Appeals as its final decision far outside the allowable protest timeframe. Since the Panama athlete and officials were at the stadium for the medal ceremony, it is unclear as to why the change in the medal winners was not made aware to the Virgin Islands until the last minute before the athletes were to take the podium but to Panama at an earlier time within the 24-hour timeframe, the release stated.
Smith's bronze would have added to a successful V.I. hurdles history. It would have been the only medal for the Virgin Islands for the Chile Pan Am Games and the third bronze for the V.I. track and field team in the history of the Pan American Games, it said.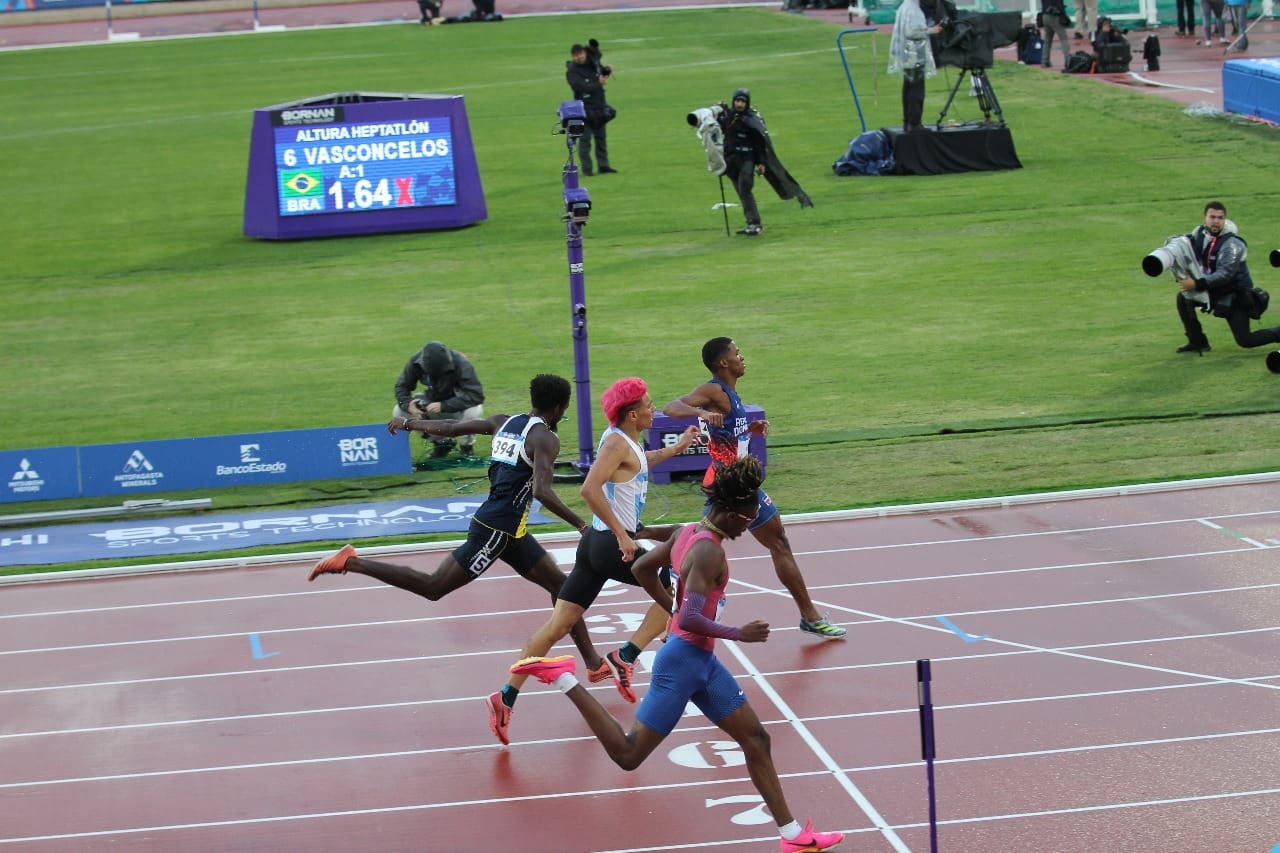 V.I.'s Malique Smith finished sixth in his heat of the 400m Hurdles. Malique placed ninth overall in the Pan-American region, the release stated.