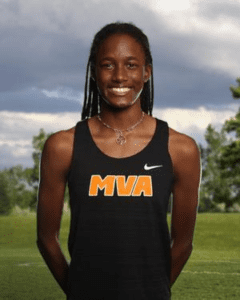 Virgin Islands Track and Field and Cross-Country Team member Michelle Smith, a senior at Montverde Academy High School, competed in the Florida High School State Championships in Tallahassee, Fla., on Nov. 17. She was the first finisher for the Montverde Academy Cross Country Team and placed 33rd out of 238 athletes in the class 2A Championship with a seasonal best time of 19:48.8 in the 5K race. Smith helped Montverde Academy to a 10th-place finish in the state championships team standing out of 32 teams.
Smith will be announcing the university she will be attending at 3 p.m., Nov. 21, at Government House on St. Croix, Virgin Islands.
She is ranked as the number 3 recruit in the Class of 2023 in the United States, making her one of the most sought-after athletes in the USA.
Michelle has narrowed her choices to the top four selections of Texas A&M, University of Florida, University of Southern California and the University of Georgia.
Everyone interested in attending the live signing should visit https://vitrackandfield.com/ to sign up.