The modular units which will serve as a temporary replacement for the Myrah Keating Smith Community Health Clinic have arrived on St. John and are being readied for installation.
Workmen are moving 11 units into position on the parking lot adjacent to the Susannaberg clinic, which was severely damaged by Hurricanes Irma and Maria in September 2017.
Sven Sorensen, operations manager for Global Go, the prime contractor for the project, said the units will be placed together to form a single structure with 4,540 square feet of floor space.
Nationwide Construction of Louisville, Kentucky, is the subcontractor brought in to install the modular units; local contractors will hook up the utilities and get the facility ready to open, according to Sorensen. The units come with bathrooms, lighting fixtures, and air conditioning already in place.
[adrotate group="6"]
The project was initiated as part of the Critical Public Facilities Program, which is overseen by the U.S. Army Corps of Engineers.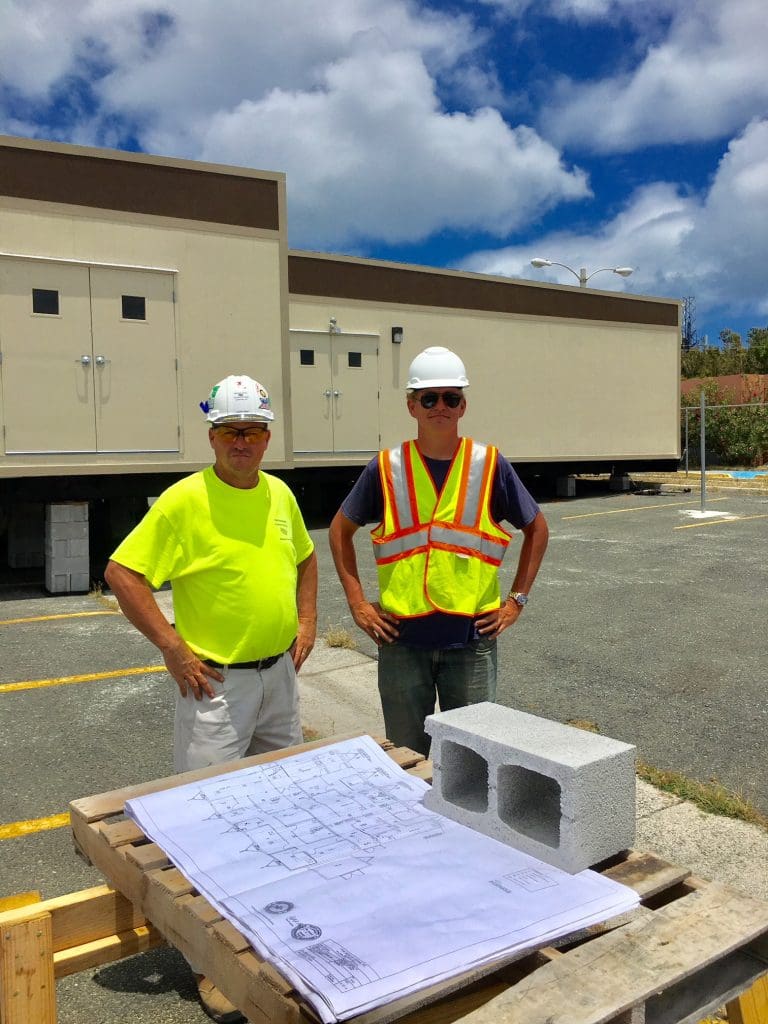 Sorensen said Global Go procured the units from ModSpace, which ordered them from Titan, a company in Georgia.
To help them withstand hurricane force winds, the modules are being tethered by straps to the bedrock below the parking lot's surface. Once they're in position, the units can be fitted together relatively quickly.
"We started this [clinic] project in March, and we should be out of your hair in three weeks," Sorensen said.
At that point, it's up to the management of the Schneider Regional Medical Center, which oversees MKS Clinic, to make sure the furniture and medical equipment are in place, including X-ray and laboratory equipment.
MKS Clinic, which opened 35 years ago, functions as the island's emergency room and main health clinic.
"We're excited about moving back, but we need new furniture," said a staff member who had been working at the Susannaberg clinic at the time of the storms but has since been reassigned to the Morris DeCastro Clinic in Cruz Bay. "The furniture [at MKS Clinic] is damaged. It's 'growing hair' with mold. Even if you wipe it down, it still has mold spores."
The roof of the MKS Clinic was severely damaged by Hurricane Irma, which hit Susannaberg with the winds intense enough to knock a container filled with emergency supplies down a hillside. The clinic remained open for more than two weeks until the rains from Hurricane Maria caused flooding inside the facility. At that point, the roof was deemed unsafe, and services moved to Cruz Bay.
The new modular units are built to withstand winds of 172 mph, Sorensen said, adding that 175 mph is the ultimate design wind speed, an engineered safety factor.
Now almost nine months since the storms, MKS Clinic remains shuttered. Officials have not yet decided whether to repair the structure or tear it down for a complete rebuild, according to Sorensen.
Sorensen said the positioning of the modular units on the parking lot will substantially cut down on the number of parking spaces. "As it stands now, we'll have about 12 spaces for patients (including two for handicapped visitors) and eight spaces for staff and emergency parking. This is subject to change as we're working together to ensure as much parking as possible."
ModSpace Units Already in Cruz Bay
ModSpace modular buildings have been a familiar sight in Cruz Bay since March 11, when Global Go installed a doublewide unit measuring 24 feet by 60 feet to house firefighters.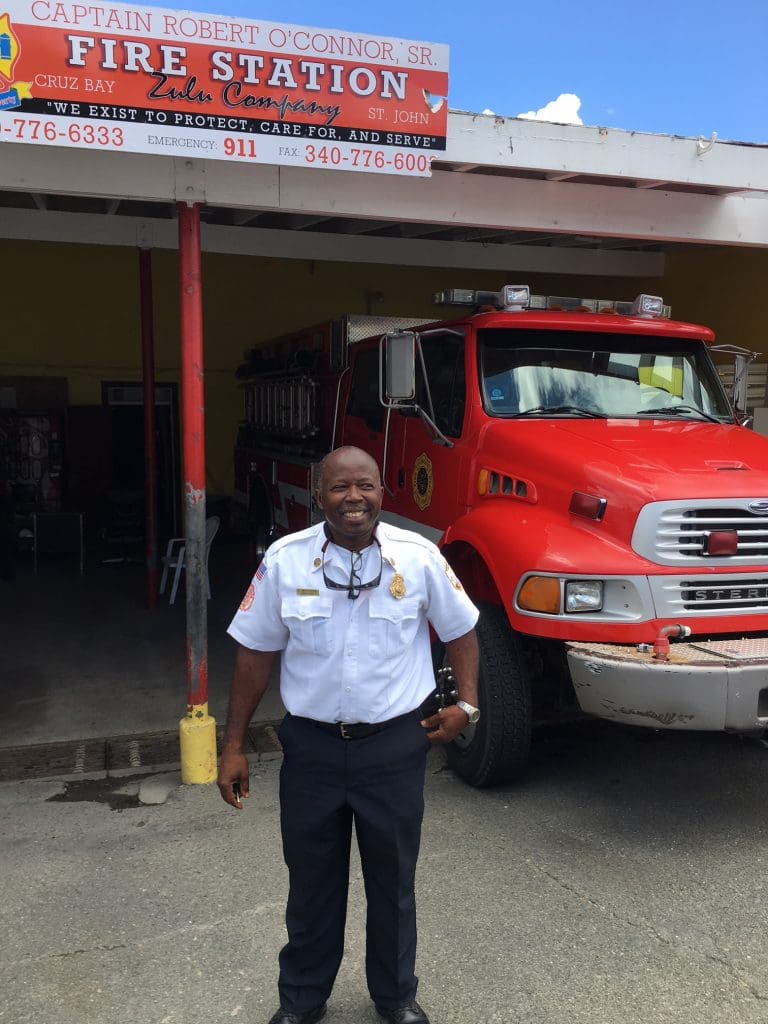 The new fire house, situated in the parking lot directly across from the damaged fire station, is "very spacious," according to St. John Deputy Chief Ernest Matthias. "It came with a full kitchen, including a fridge and stove, and can sleep seven – or more if you put them in the living room," said Matthias.
Modular units will not be used to replace the fire station in Coral Bay, according to Matthias.
"That building is being restored. We just installed new doors, windows and cabinets. We've still got some painting and electrical work, and the AC needs to be installed. I'm hoping to have it back up by June," he said.
Firefighters have been based at the Calabash Boom housing community while the Coral Bay Fire Station has been undergoing repairs.
Shared content for St. John Tradewinds and Virgin Islands Source.