"Moko Jumbies: Icons of the U.S. Virgin Islands" is presented by the Guardians of Culture Moko Jumbies and the V.I. Children's Museum. The fundraising event opens at Buccaneer Mall, Havensight, Saturday, April 8, from 5 p.m. to 8 p.m. Entry is $5 for museum members and $10 for non-members.
Scoops & Brew will serve mango sorbet to cool the palate at the beginning of the event. Small bites and beverages will also be served.
An evening of "edutainment" will begin with "Mokolution" – the evolution of the Moko Jumbie. The program will move on to showcase the artwork of 19 artists from across the territory on view and for purchase.
The Guardians of Culture Moko Jumbies is a cultural icon in our community and will perform to bring awareness to their representation of healing and protection. 
Culture bearer, founder, and artistic director of the Guardians of Culture Moko Jumbies Willard John has a "mission to promote culture, and he's been doing it for over 43 years," he said.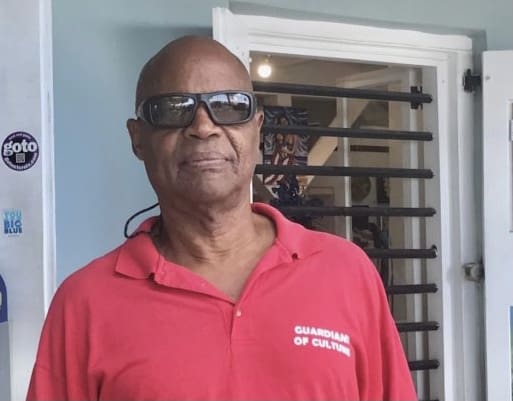 The Guardians of Culture Moko Jumbies is an organization of 50 youngsters who have signed up at our permanent location in Estate St. John on St. Croix. They practice on a regular basis and entertain throughout the island with confidence and expertise at all times, John said.
The dancers performed in 2022 at the Caribbean Museum for the Arts on Strand St. in downtown Frederiksted to John's narration of the evolution of the Moko Jumbie from West Africa. The event attracted a sold-out, standing-room-only audience. This year, the V.I. Children's Museum in Buccaneer Mall, Havensight on St.Thomas, will be the venue for a repeat performance.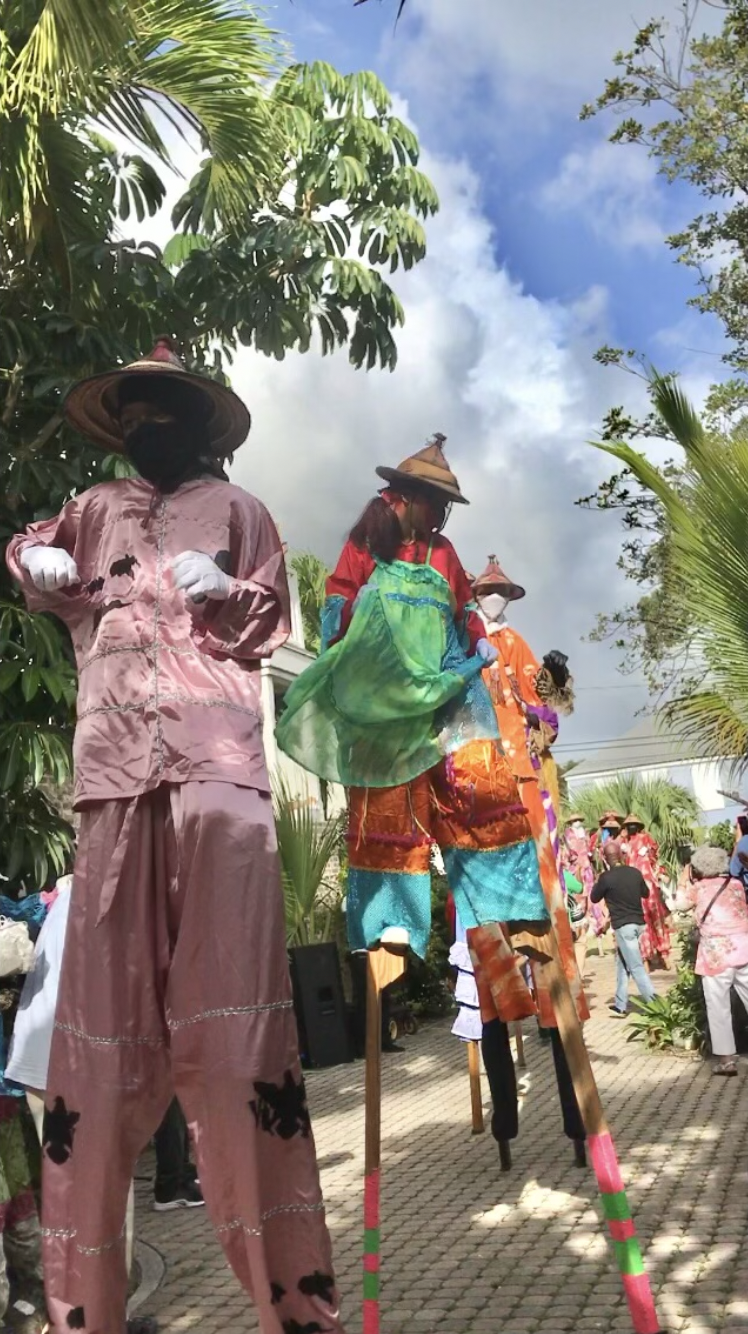 "I  wanted to give St.Thomas the same experience, so I approached V.I. Children's Museum Executive Director Chantel Hoheb about joining forces with The Guardians of Culture and she accepted the offer," John said.
Hoheb said, "When Mr. John approached us to do the event, it was such a good feeling for the museum. You feel like someone sees you and appreciates what you're doing and wants to be a part of that experience."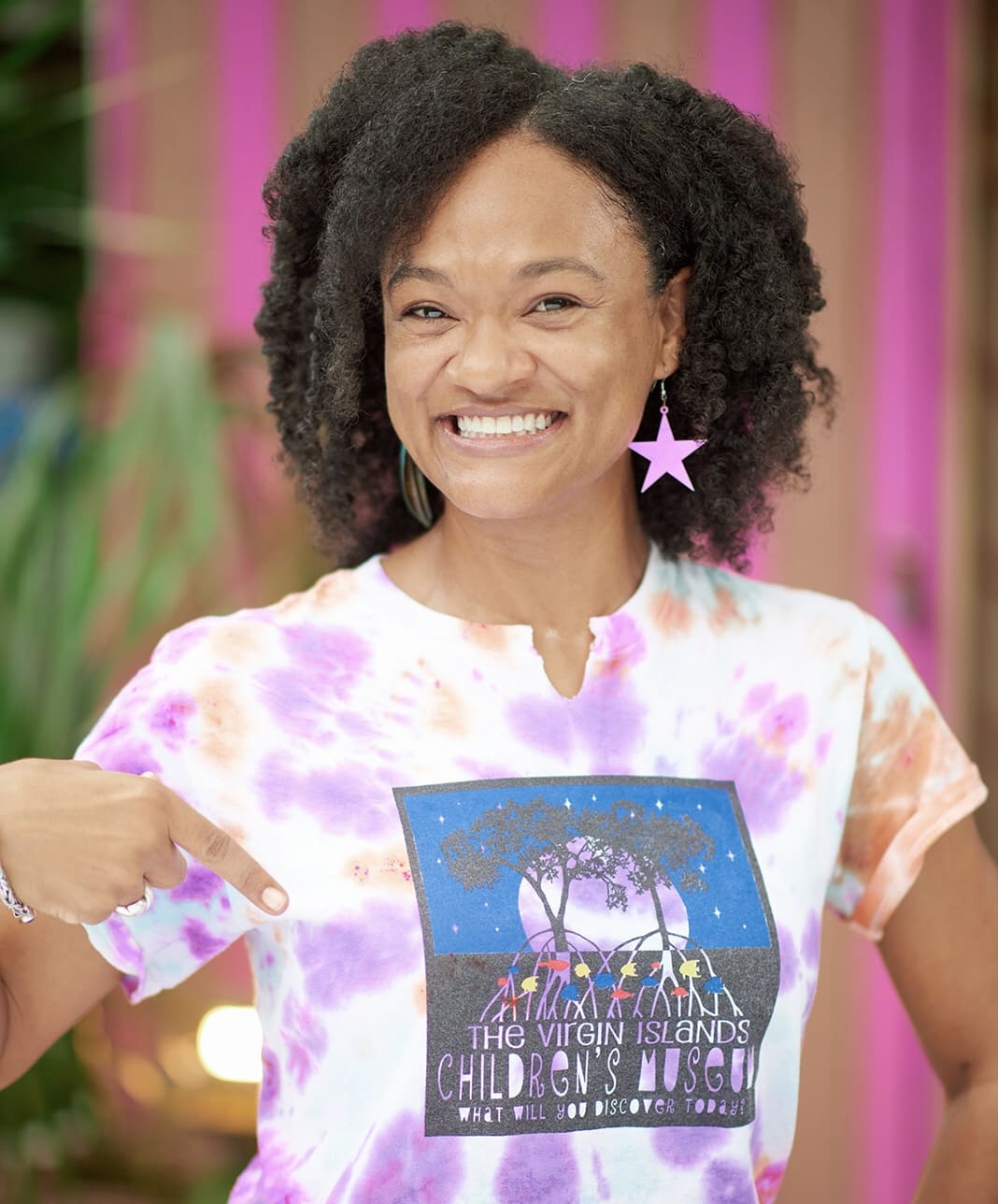 "We've been doing a lot of art,"  Hoheb said. "We just had a wonderful showing during Youth Art Month in March. Everyone was blown away by the talent, so it will be great to have more art available. This will be our first time showing art for purchase."
"The museum is STREAM-based. We've added reading and art to STEM [science, technology, engineering, and mathematics]. So, we are right on time with this moko jumbie art exhibit," Hoheb added.
"Personally, I am super excited that St. Thomians and St. Johnians will get to see it – I think it's going to be huge."
John's Mokolution is not only a product of St. Croix, but it originated in Africa, so we all come from the same roots, Hoheb said. "I really love things that bring us together."
John's live show will begin with Mokolution – the evolution of the Moko Jumbie. He will narrate the history and development of the Moko Jumbie.
John will speak of the origin of the Moko Jumbie: where they came from, how they started, how they danced, the type of music that was played, and their movements. There will be a demonstration of that period. 
As they move along the timeline of the old West Indian – old Caribbean – the dancers will demonstrate what they wore – the dresses and wire masks and crocheted hats. John's narration will move from the 1900s through the 1950s. He will talk about the movements and what they meant at that time in society. He will move on to the modern Moko Jumbie with a detailed narration of all three periods in its history.
John said he wanted to stay active, to let the community know what the Guardians are doing. In finding different modalities for promoting and preserving the art of Moko Jumbie, he came up with the idea for an art show in 2022. "It was a great success and it promises to be a hit this year, as well," he said.
VICM Director of Programs and Curator Amber McCammon is amazing at hanging the artwork, Hoheb said. They are all original and available for purchase until the end of April. The art will also be shown on the VICM website for viewing and for online shopping.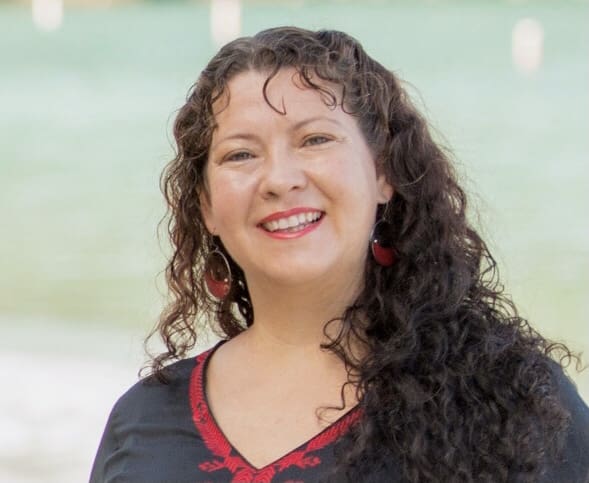 At the completion of Mokolution, the evening will move on to the viewing of the artwork represented by local artists on St. Croix, St.Thomas, and St.John. 
"Amber McCammon has been working with a quick turnover time, getting ready for this show, which is running right after our Youth Art Month show. The museum is still busy welcoming families," Hoheb said.
"Since it's our first art show with pieces for sale, Tamara Michael from CMCArts is on St. Thomas, helping with preparations for the exhibit. She worked with Willard John on the STX exhibit in 2022," Hoheb added.
The proceeds from the event will support the Guardians of Culture Moko Jumbies and the V.I.Children's Museum, Hoheb said. "I really want Virgin Islanders living away to see what we're doing. I'm hoping art lovers come out and go online, as well."
VICM opened its doors in 2016 in the Grand Hotel building in downtown St.Thomas. The museum was destroyed by Hurricane Maria in 2017.
"There was a second building for the museum," Hoheb said. "This location is the third building that is a rental for the organization. We are hoping that this fundraiser will give us some breathing room," Hoheb added.
John encourages the community to come out and support the local artists and enjoy an evening of education through live entertainment. 
For more information:
www.vichildrensmuseum.org
Connect with the Guardians of Culture Moko Jumbies on Facebook.