Photos courtesy of Yelena Rogers Photography.
ST. JOHN, Virgin Islands (November 29, 2016) –Mongoose Junction was alive with culture and cheer for Evening in the Courtyard on Friday, November 25 from 6-9pm. The annual event, which commences the holiday shopping season with an evening of fun, arts, food and shopping, saw a great turnout this year.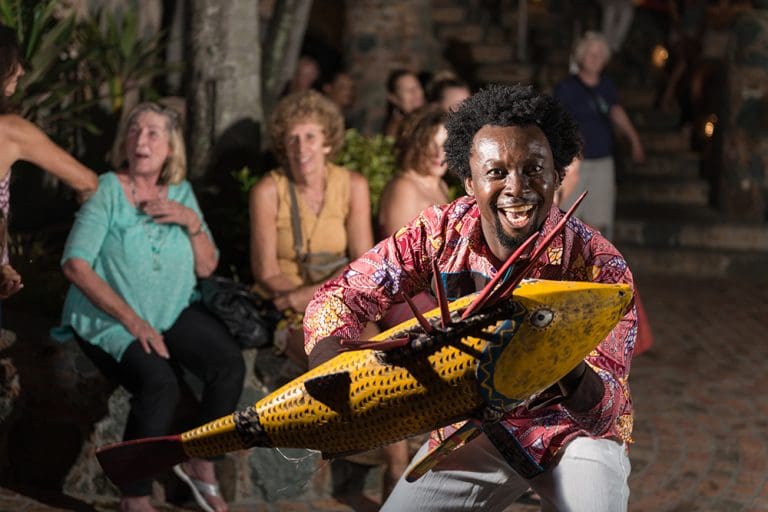 The evening kicked off in the main courtyard with the dynamic Bamboula fashion show, featuring local models, tropical apparel and accessories with upbeat music and dance. The show was produced by Liz Putnam and featured 4 themed sections including African Tribal, Boho/Beachy, Boho Glam and Tribal/Island Professional.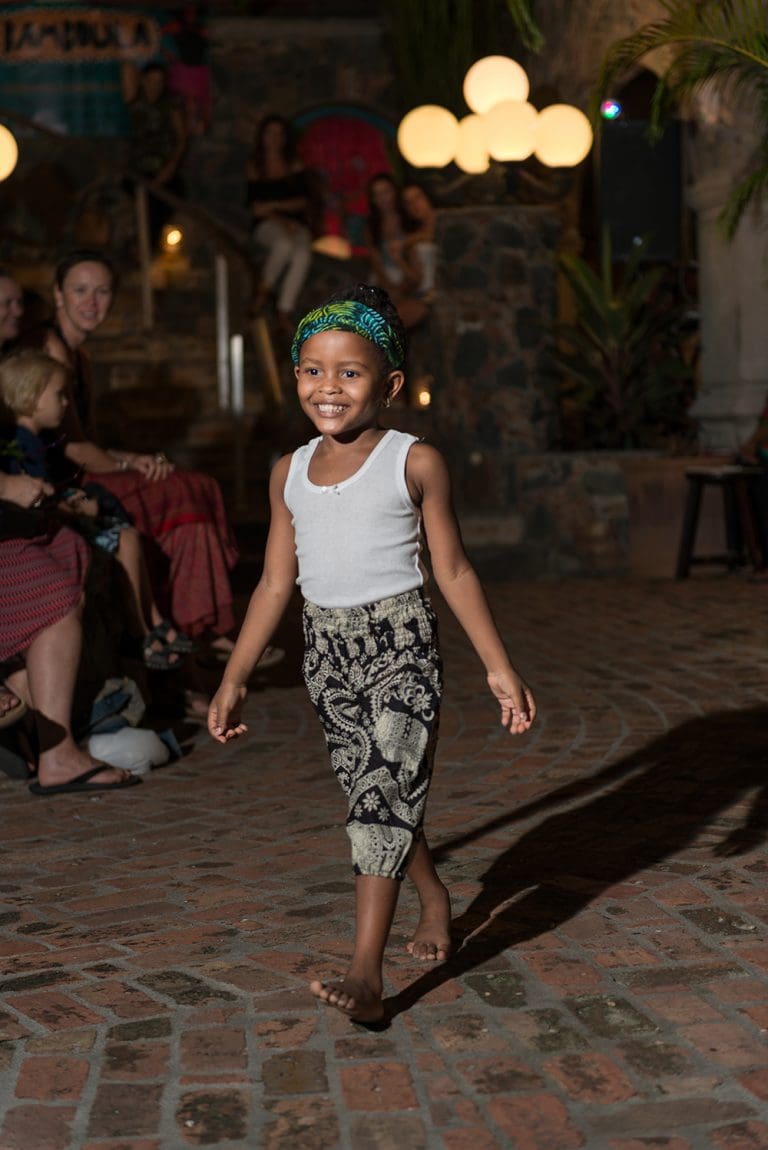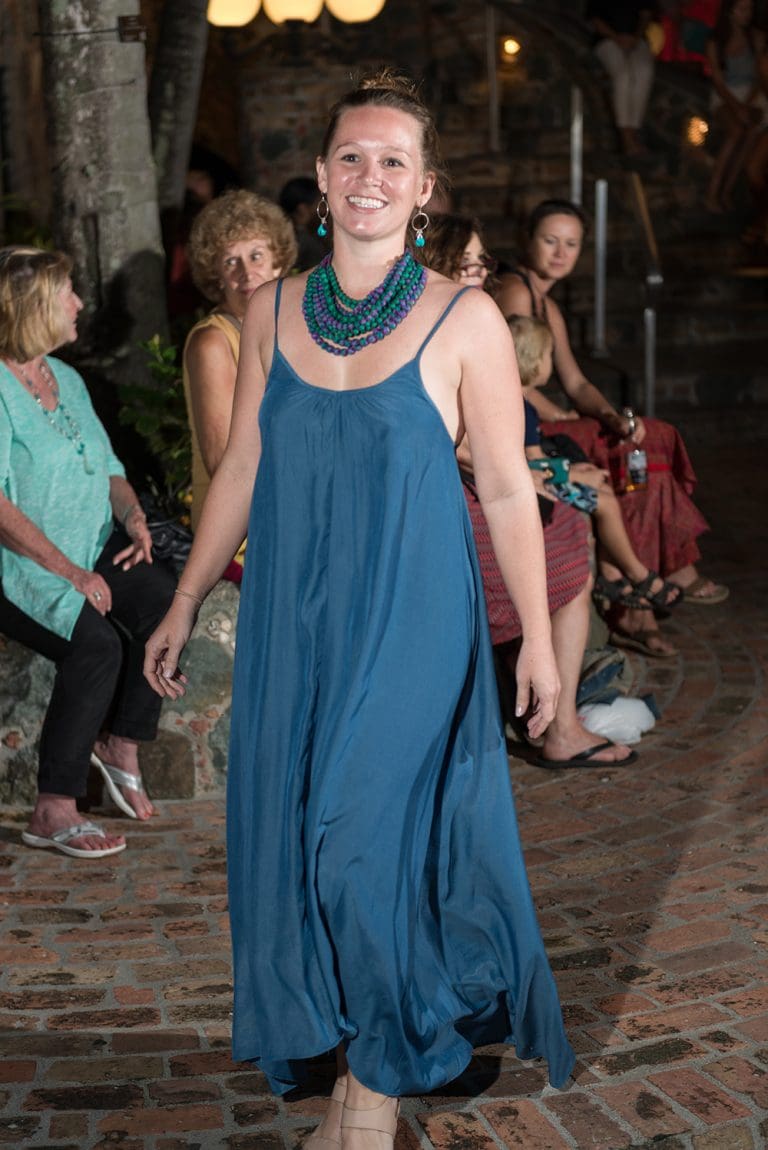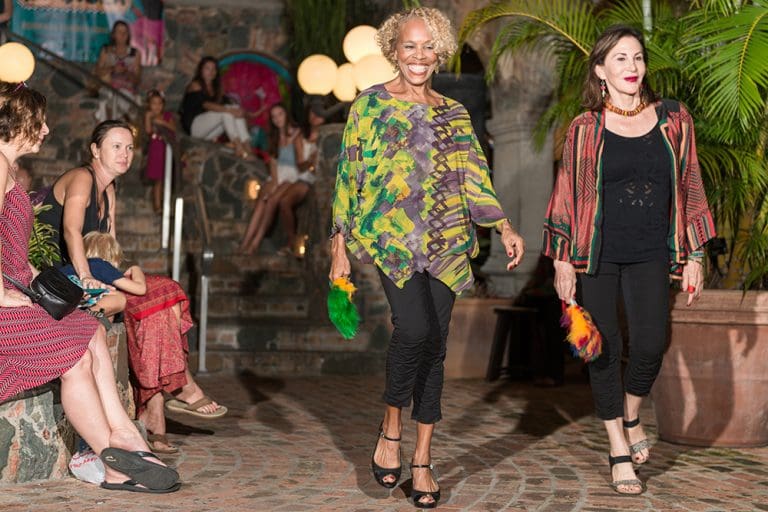 Additional entertainment included live steel pan music played by Rascio Oquendo wafting through the beautiful stone shopping center, setting the tone for the evening.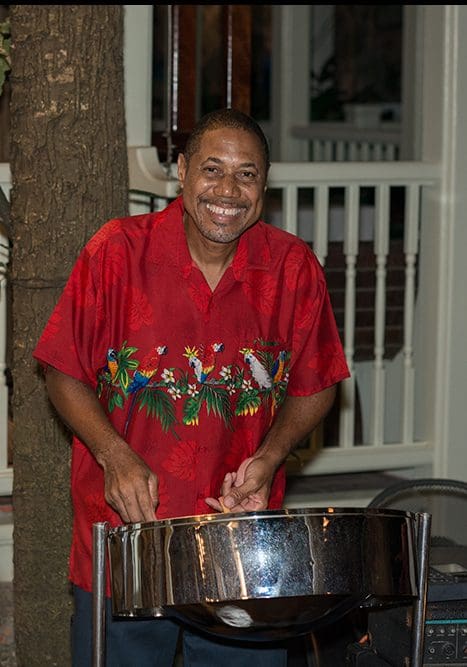 Bajo el Sol Gallery debuted a New Vernaculars Exhibition featuring local artists including Ensor Colon, Eric Browne, Jon Euwema, Cooper Penn, Deborah St. Clair and Bill Stelzer.  New owners David Knight and Priscilla Hintz Rivera Knight have brought in artists from St. Thomas and St. Croix, looking to make the gallery a true representation of Virgin Islands art.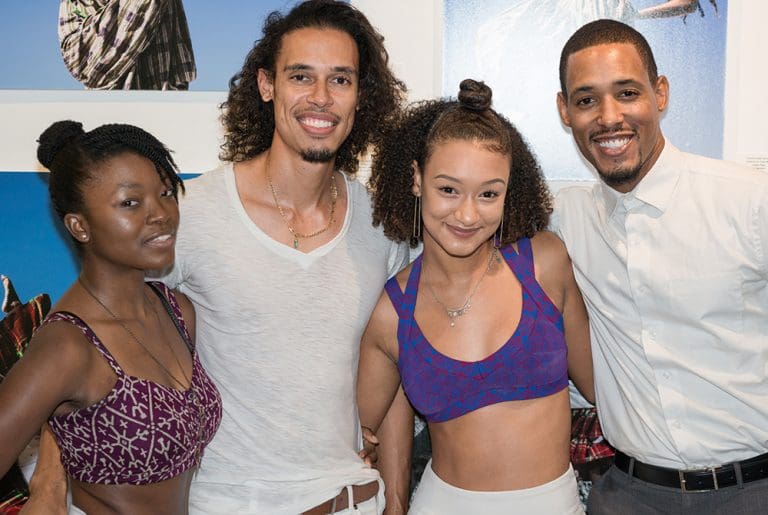 Event goers mingled, shopped and enjoyed the sales and specials put on by the Mongoose businesses, including free champagne and wine, discounts and more. Shoppers were rewarded for making purchases, receiving a raffle ticket for every purchase of $10 or more to be entered to win one of two $500 shopping sprees. Two visiting tourists, Julia Donald from the Seattle area and Sarah Pennywitt from Southern California, were thrilled to win the raffle at the end of the evening.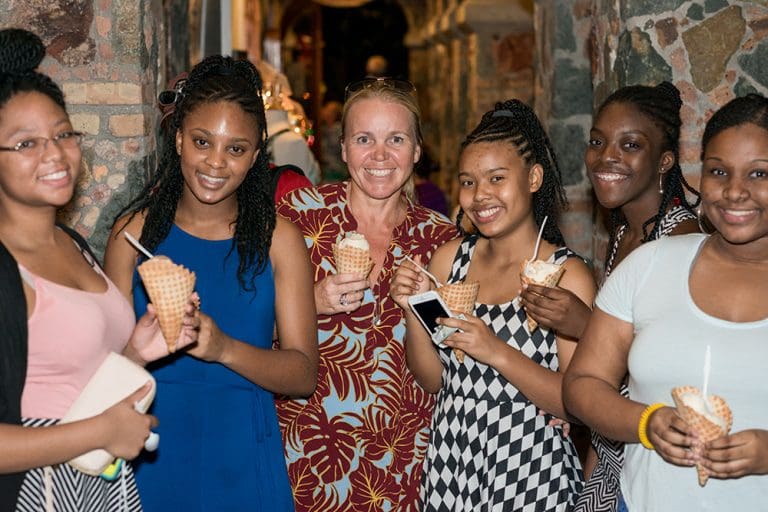 The focus on local art and culture continued with the announcement of the winner of the Glen Speer Visionary Award, bestowed by the Merchants Association. The award recognizes a member of the St. John community for their contribution to the aesthetic visual appeal or quality of life on our island.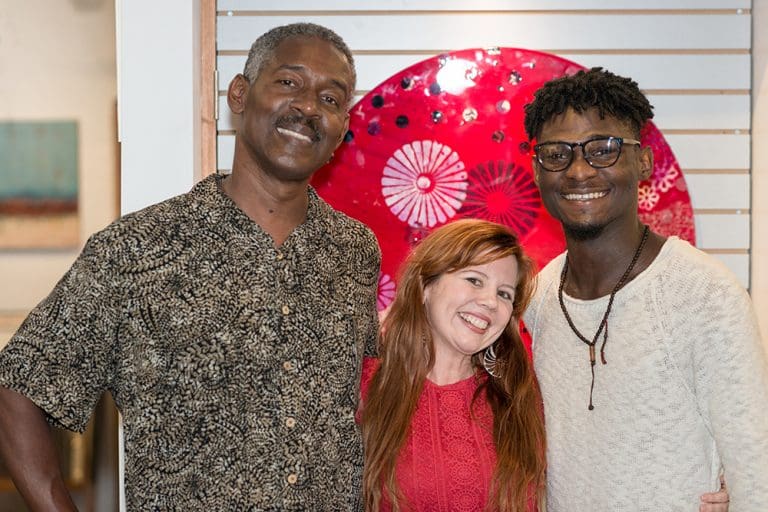 Priscilla Hintz Rivera Knight and Kurt Marsh Jr. presented Avelino Samuel with the award, which he humbly accepted, stating, "I never expected to be where I am." Mr. Samuel is a highly talented woodturner and industrial arts teacher who has inspired many, including his grand nephew and apprentice, Kurt Marsh, Jr. who co-presented the award. Samuel was also awarded a check of $3,000.00 to be used toward the re-establishment of a woodworking and architectural drafting program at Sprauve School or the former Guy Benjamin campus.
Speer, who built and designed Mongoose Junction, shared his thoughts on work as passion, noting that when you fall in love with what you do, you get really good at it. His work, and that of Samuel, is a testament to these words and the unending wealth of talent and culture in St. John.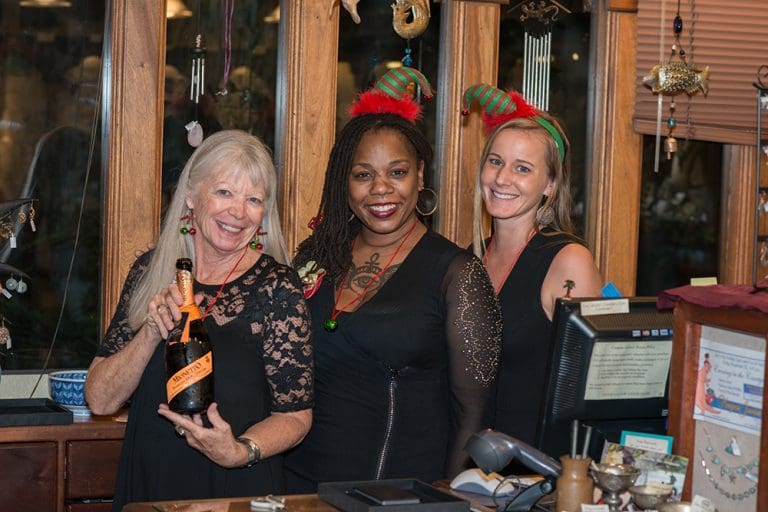 This year's evening in the Courtyard aptly demonstrated the eclectic mix of shops, restaurants and artistry at Mongoose Junction and the truly special shopping center that has become an iconic part of Cruz Bay.