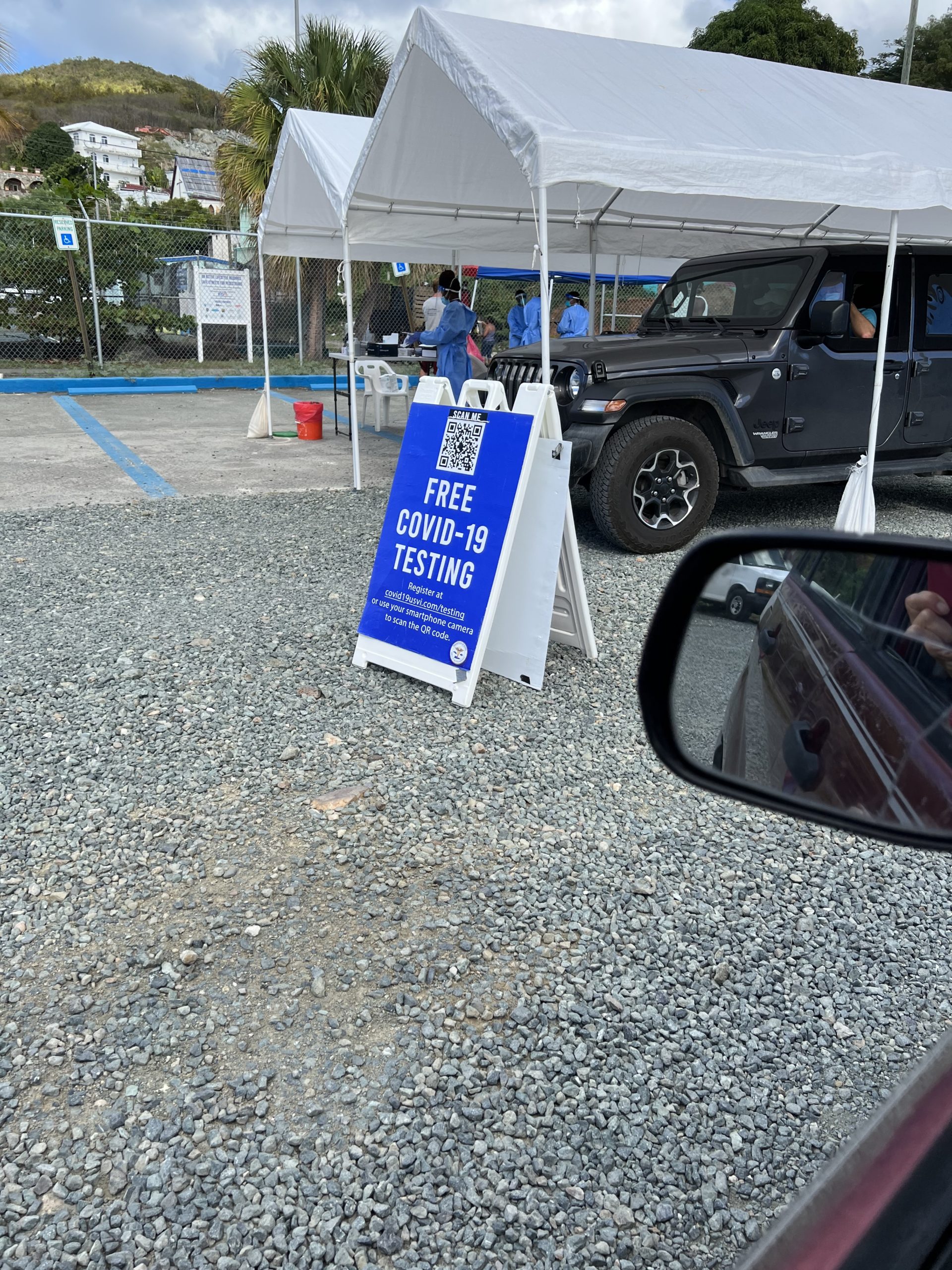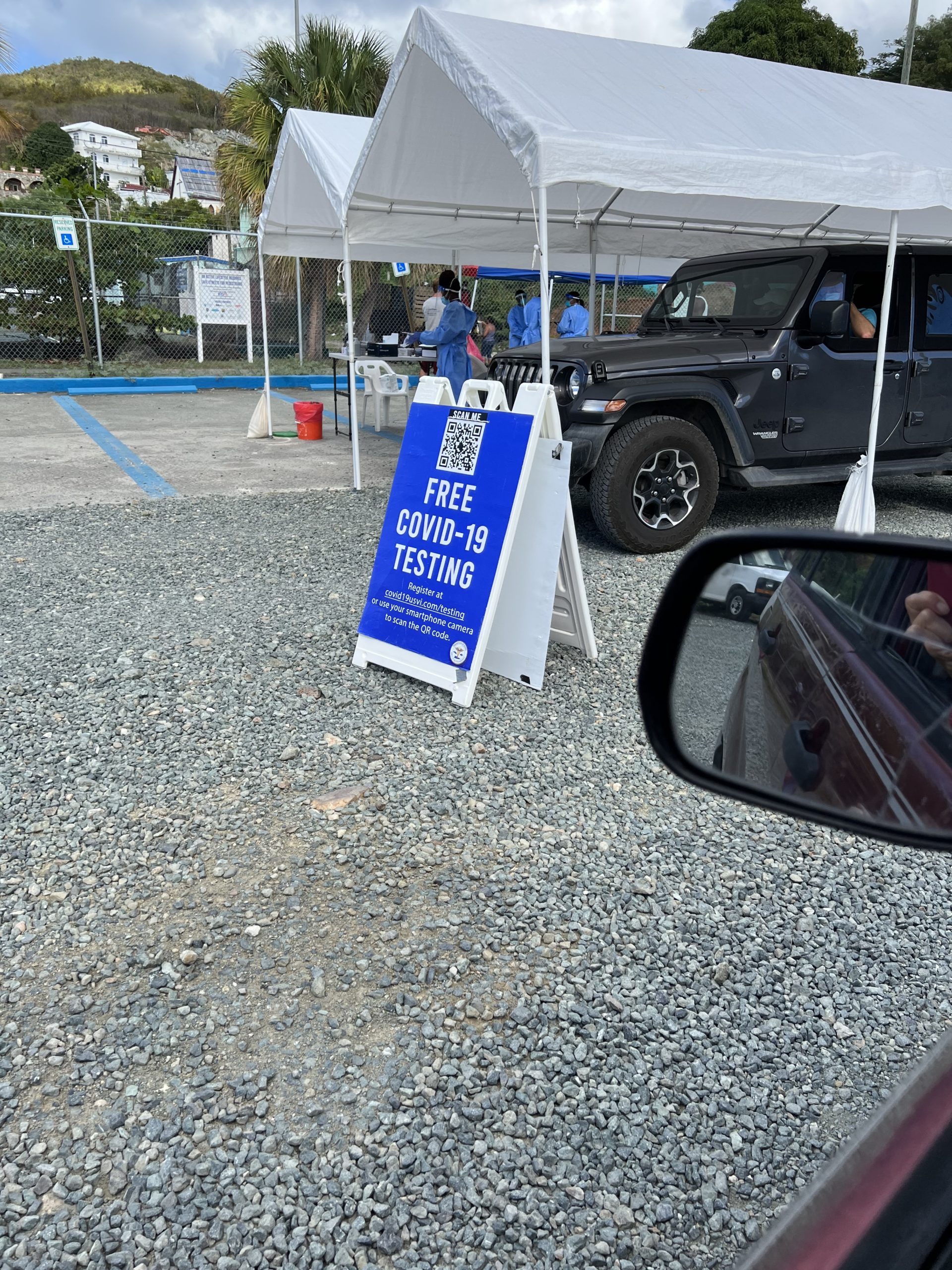 The V.I. Department of Health is expanding its COVID testing program on St. John this week and possibly for the next several weeks. Testing will be held from noon until 3 p.m. on Tuesday, Wednesday, and Friday, according to Valerie Mac, Epidemic Intelligence Service Officer for the VIDOH. The tests are free.
Residents seeking tests should plan to arrive at the V.I. Port Authority gravel lot near Cruz Bay by 2:45 p.m. and pre-register at the website https://vitests-stj.usvi.care/ if possible. Those who need help using the website can get assistance at the site when they arrive.
"The V.I. National Guard is helping us out for the third week, and things are running more smoothly with additional help," said Mac.
As the Omicron variant spreads throughout the territory during the last week of December, hundreds of St. John residents lined up in cars and on foot to get tested on the only scheduled testing date that week.
This week, DOH and National Guard personnel will be administering rapid antigen tests to community members who have been exposed to COVID or who are experiencing symptoms. Results are generally available within 24 to 48 hours; the timeframe for the results is not guaranteed, so these tests are not recommended for travelers, Mac said.
Mac said she is awaiting confirmation of the testing schedule for the following week.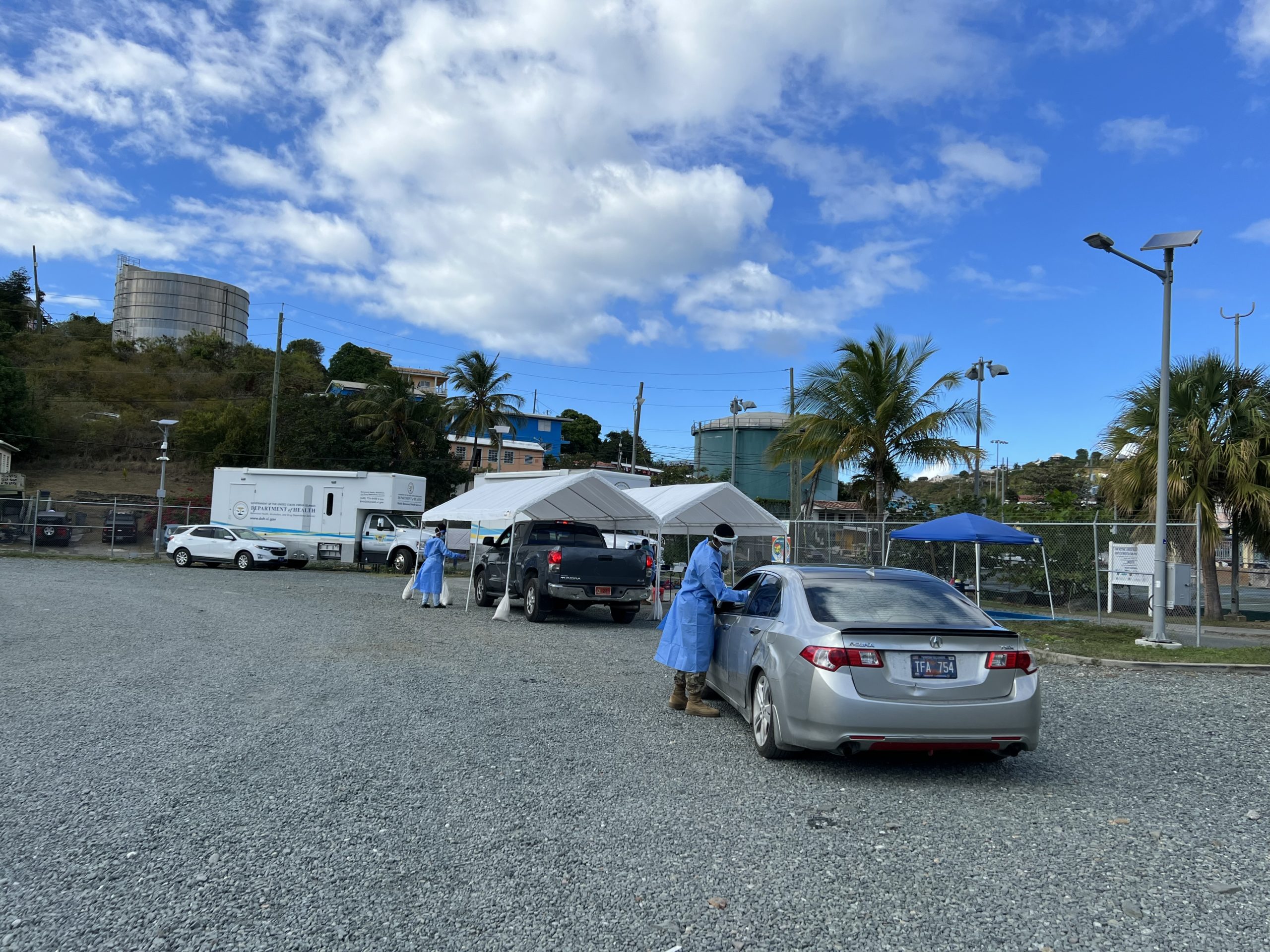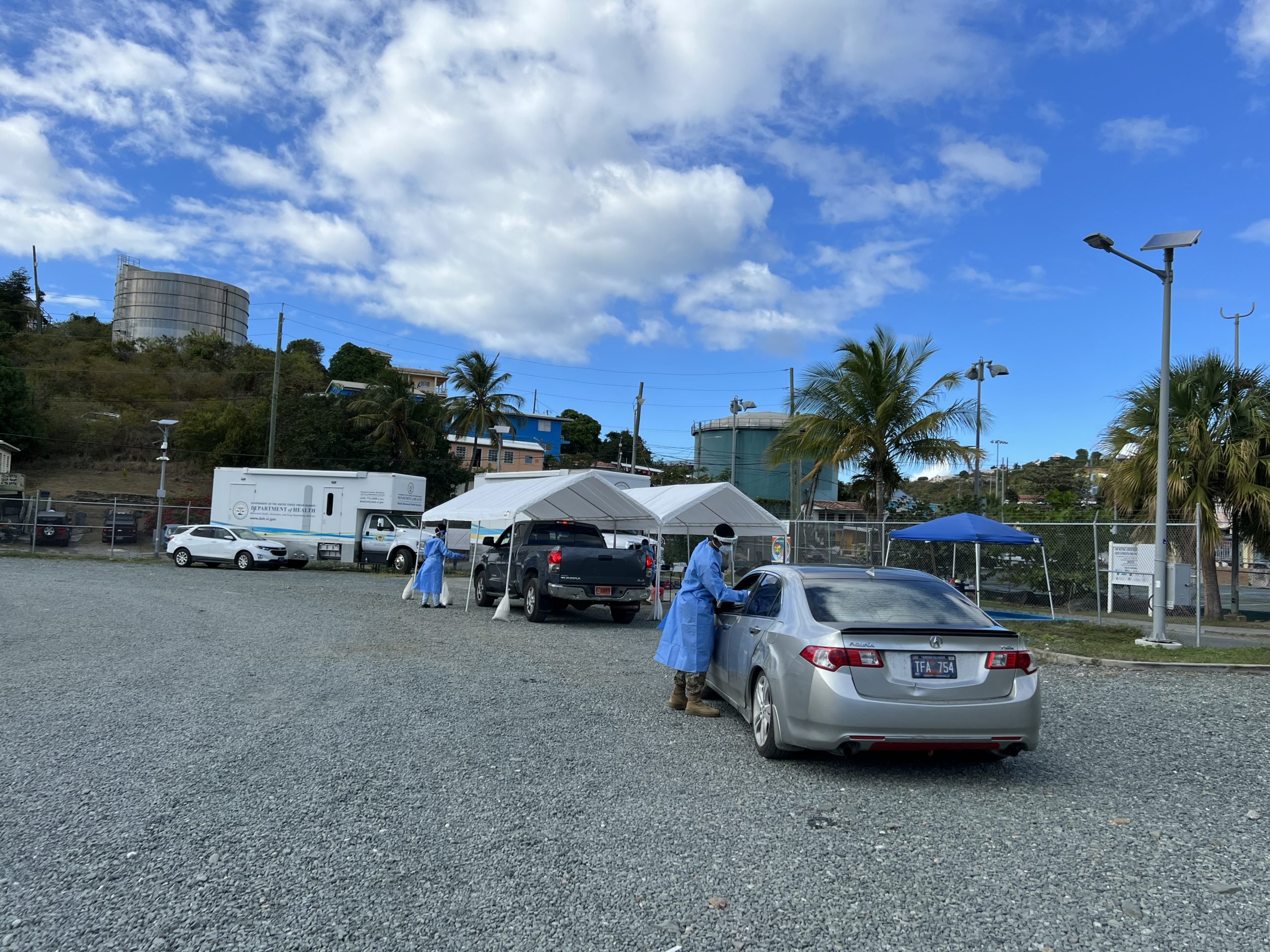 The St. John community has stepped up to help feed DOH and National Guard members at the testing site, according to Cid Hamling, a volunteer with the STJ COVID support team. Starfish Market will be donating sandwiches for two weeks, and St. John residents Susan and Phil Lloyd will pick up the tab for the following two weeks. "If we ever wonder if we live in an incredible place, here's confirmation," Hamling said.