Virgin Islands Department of Health Employees gather in front of the Morris de Castro Clinic.
Pictured left to right: Aniquewae Callwood, MCH Nurse, Hasina Pryce, Immunization, Nykole Tyson, Director of PR for DOH, Michelle Davis, Health Commissioner, CDR Yonette Hercules, USPHS CDC, Miriam J. Turnbull, RN & Head Nursing Immunization, Beranice Wade-Westerman, RN, Hildette Homer and Tamesha Antoine.
[hr gap="2″]
The Department of Health's Morris F. deCastro Clinic held an open house on Thursday, November 3, to celebrate the return of health services offered in Cruz Bay.
Students and teachers from the Gifft Hill School came to update their immunizations while adults in the community lined up to get free flu shots and Zika tests.
[adrotate group="6"]
The Department of Health had planned a full day of activities in the adjacent Frank Powell Park, but heavy rain showers restricted activities to inside the walls of St. John's oldest facility.
"You can't control the weather, unfortunately," said Health Commissioner Michelle Davis who, like all the staff, seemed upbeat in spite of the change in plans.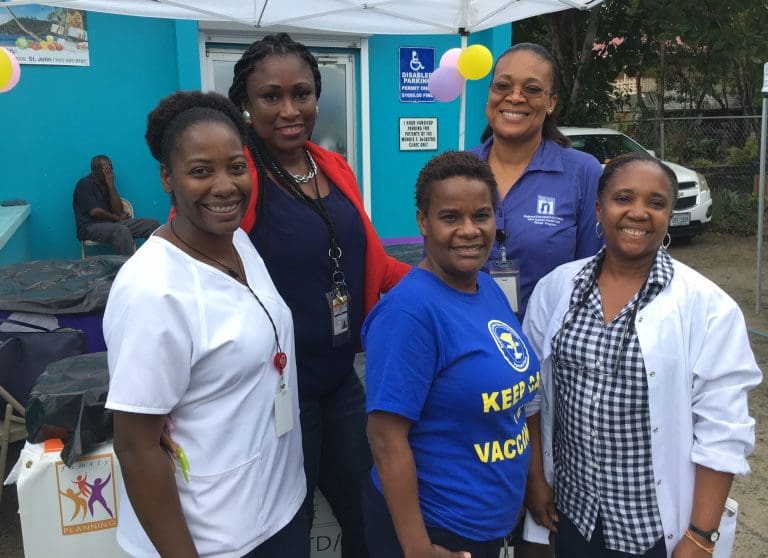 Davis said services had been cut at the clinic since 2012 following the closing of HOVENSA, the St. Croix oil refinery that was territory's largest employer. "When HOVENSA shut down, the government experienced severe economic depression, and a number of staff had to be laid off," she said.
"The Senate just concluded looking at its budget, and we're deciding what we can do, but it's a priority of mine to staff the clinic," Davis said.
As of this month, the clinic will be open on the second and fourth Fridays for women's health and family planning, said Janet Denton-Bennett, a nurse-midwife.  Although patients are encouraged to make appointments, walk-in patients will be accommodated. Men are also welcome to come by and get tested for HIV, she said.
Immunizations, including those for travelers, will be offered by appointment on Thursdays two times a month beginning November 17.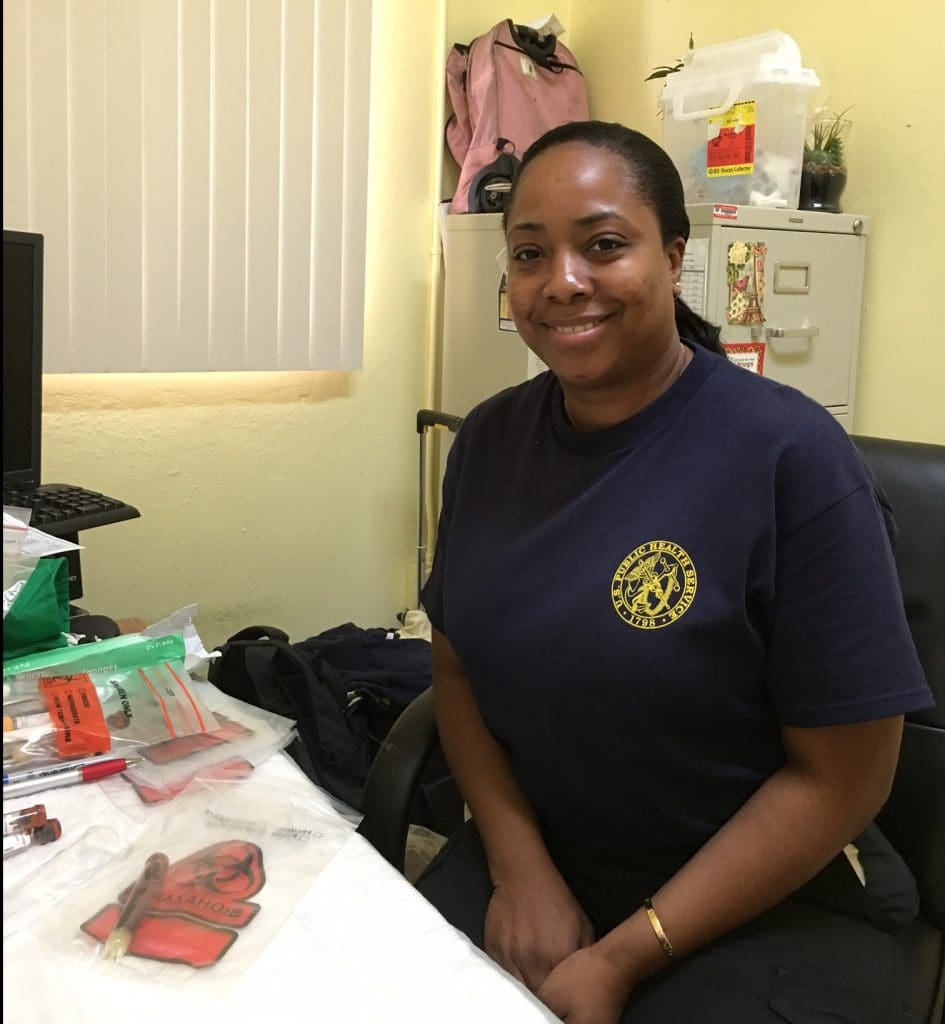 New staff members are being hired to provide primary care services for all members of the community.  Pediatric services will be available shortly, and dental and mental health services will be rolled out as staffing is completed.  "By January everything should be up and running," Davis said.