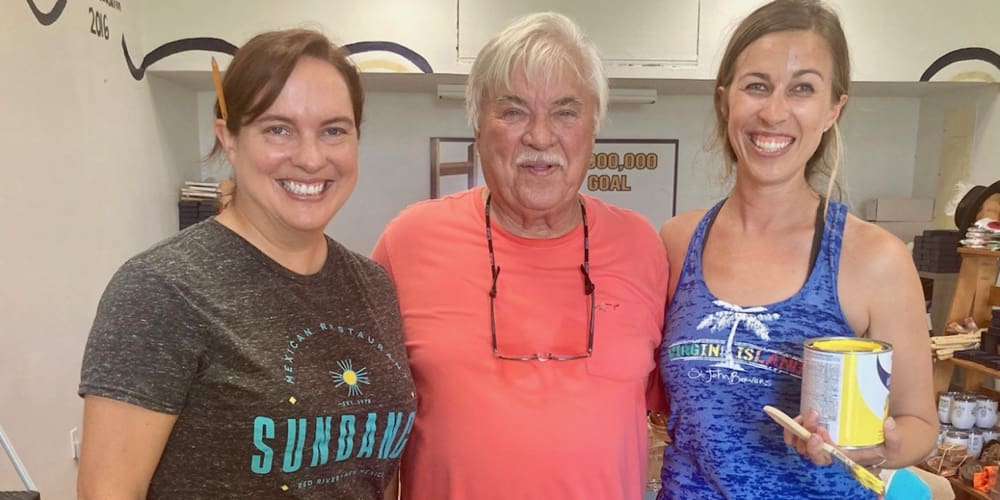 My Brother's Workshop is nearing a groundbreaking for its new campus and is almost ready for a grand opening on another new retail location. Together they will allow the charitable organization to provide training and purpose for more at-risk and high-risk young people in the USVI.
Both projects will be on St. Thomas – the new storefront at Paradise Point, adjacent to Taste, and the campus in Donoe, behind Home Depot.
Chrystie Payne, the communications director for MBW, said the opportunity to open a shop at Paradise Point came because the staff at Paradise Point reached out.
"They're big supporters of our program and had a space that they thought would be perfect for us to have some of our retail products as well as an informational outlet to discuss our program with a different demographic than we would normally reach," Payne said.
The retail shop is undergoing a soft opening, with a grand opening set for 5 p.m. Nov. 30, also known as "Giving Tuesday." The shop will include items made by trainees, such as hand-crafted utensils, drink tumblers, hats, sun shirts, T-shirts, tank tops, and car stickers. Revenue generated from the store goes directly back into the program to further the mission of MBW.
The first phase of what is planned to be a 30,000-square-foot campus is set to open in 2022.
"Phase one, should everything go according to plan, should be done in the middle of 2022," said Payne. "We anticipate it to be a three- to five-year plan to have all three phases completed. And we're still raising funds right now for phase one. Our goal for phase one is $3.99 million. That's what it's going to take to get the first building and those programs up and running."
The campus will include a welcome center with a café and bakery, classrooms, event space, offices, a retail shop, a career and technical training center, and a community center.
Payne said the organization is still determining what curriculum and certifications will be offered.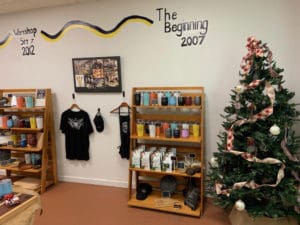 "Those aren't finalized yet," Payne said, "but we are going to stay with our culinary arts, our construction, and we now have a new heavy equipment program. We're going to add in an automobile program, some new family counseling services, probably some child care. So we'll be adding new programs in and working on some certifications for those as well."
The groundbreaking for the campus, which had originally been planned for November, is now set for December and will be attended by the media and sponsors of the project.
Sponsorship opportunities and donations are still being accepted for the construction of the campus. In order to reach the $3.99 million goal, all donations made by June 23 were matched by the Stephenson Family.
More information about the organization or about becoming a sponsor can be found online at the My Brother's Workshop website.