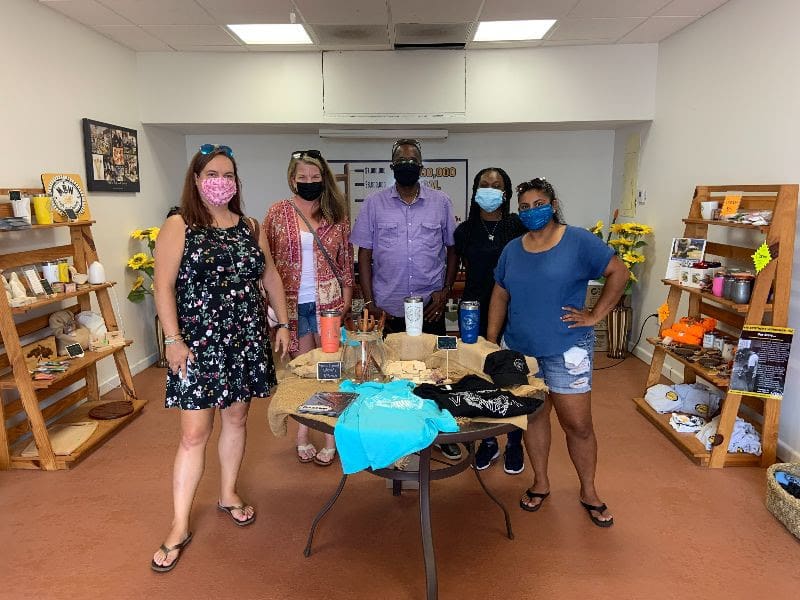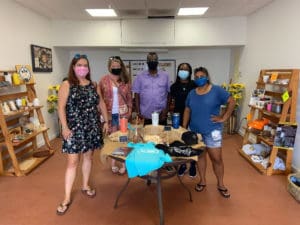 My Brother's Workshop has opened a new retail location at Paradise Point. This new location is open when the tram is running, which is typically from noon to 8 p.m., Tuesday through Friday but varies depending on cruise ship schedules. Check https://www.facebook.com/SkyridetoParadisePoint  for up-to-date information on the schedule.
The new storefront is located adjacent to Taste at Paradise Point and features products made or designed by MBW trainees such as hand-crafted utensils, drink tumblers, hats, sun shirts, T-shirts, tank tops, car stickers and other souvenirs. All revenue produced from the sales of these products goes directly back into the program to help further the mission of MBW.
MBW at Paradise Point will be hosting its soft opening now through the end of November with weekly specials. Check MBW's Facebook and Instagram pages for updates.
The grand opening for the store will take place on #GivingTuesday, from 5-8 p.m., Nov. 30. Light appetizers will be provided and Taste will be open with a cash bar. Come by for the 'MBW at Paradise Point Grand Opening' as well as a 'Thank You Reception' to all of the organization's supporters.