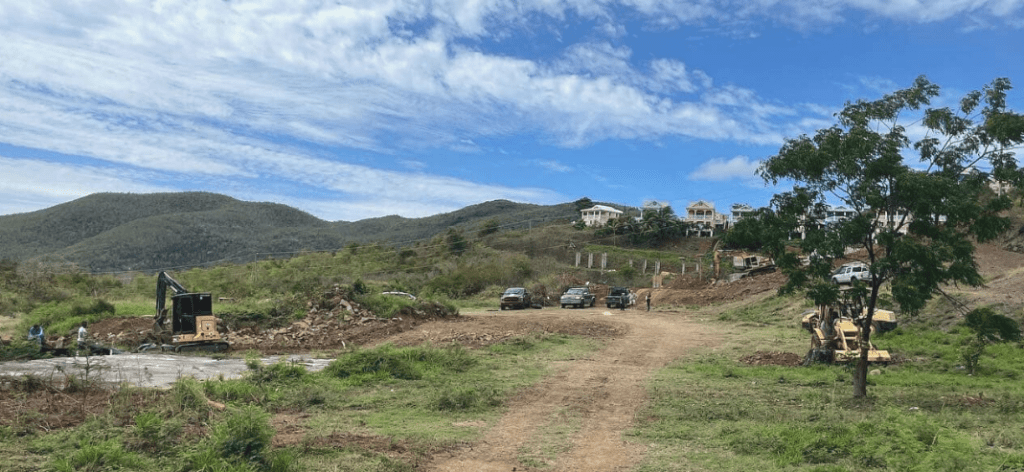 My Brother's Workshop (MBW) will host a "Thank You Reception" at its new campus from 5 – 6:30 p.m., Friday, June 17, behind Home Depot on Donoe Bypass. All community members are invited to attend. This special reception will be held to show the community the plans and progress on the campus site; it will also honor and recognize the community partners who have made this project possible. Beverages and charcuterie will be served from 5-6:30 p.m., and special announcements and recognitions will be made at 5:45 p.m. To RSVP, please email communications@mybrothersworkshop.org.
MBW's new campus, located on almost four acres of land mid-island on Donoe Bypass, will serve clients from St. Thomas and St. John with the capacity to see over 1,000 students annually.
The Stephenson Family, who are longtime supporters of MBW, have pledged to match $1M (through June 23, 2022) in donations made towards Phase 1.
To donate to the MBW Campus Project, visit https://www.classy.org/campaign/Building-Hope/c290934. For more information on the project and program or to learn about sponsorship opportunities, contact MBW Communications Director Chrystie Payne at cpayne@mybrothersworkshop.org.
The project will be completed in phases, beginning with Phase 1: the construction of the Stephenson Family Welcome Center (banquet space, cafe, industrial kitchen, classrooms, offices). This building will house the following programs: culinary arts, catering services, customer service training, online high school, anger management, offices and welcome center, classrooms, individual counseling, retail experience, family counseling and Parenting classes/child care services.
The current MBW St. Thomas footprint spans three locations and is about 15,000 square feet. By increasing the space, MBW will have the ability to become energy efficient with solar panels, offer more effective training, provide mental health resources (including family counseling and individual counseling), classrooms for high school diplomas and continuing education, youth development, special needs training, free services to the USVI community, resiliency and sustainability programs and increased disaster response capacity.
MBW has had a long-lasting impact on the members of our community through disaster response and workforce development. The increase in space will allow for MBW to respond quickly (and on a larger scale) to disasters as we did after the devastation of hurricanes Irma and Maria and through the hardships of Covid-19 while keeping our youth engaged in our program. With the additional programs, MBW will have the ability to work with older populations in workforce development for individuals needing to change career paths after life altering events and also be able to work with clients who have special needs or disabilities to help obtain employment.