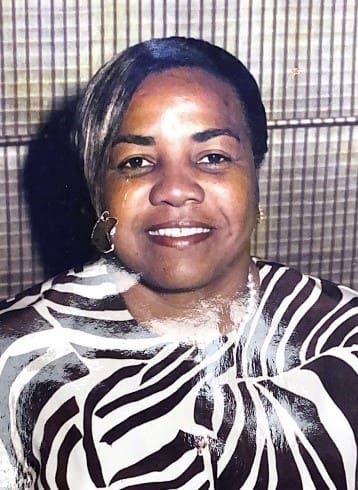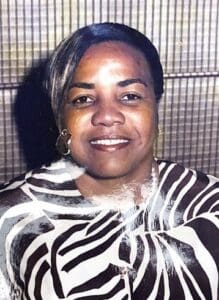 Natalie A. Thomas died on March 16 at the age of 65 at Schneider Regional Medical Center.
She is preceded in death by her father, Randolph Thomas.
She is survived by her
Mother, Eleanor Thomas
Siblings: Earl Thomas, Christine Viola Thomas, Leona Thomas and Amy Thomas-Lawson
Nephews: Iva Moses Jr. and Joseph Moses
Nieces: Adele Thomas, Michelle Moses, Silvia Moses, Rochelle Moses and DeLeah Thomas
Great Nephews and Nieces: Shakoi and Shaquan Mactavious, Audena Pickering, Andrew Daniel, Elijah Emanuel Thomas, J'Nya Ruth, Jerome Roth, Jr., J'Leah Ruth, Melody Searles, Ava Graham, Mya Davis and Kayasia Mactavious and Isaiah Hodge.
Uncles and Aunts: Alfredo Smith, Roy Smith, Anna Smith-Penn and Enid Bastian-Hendricks
First Cousins (Paternal): Raymond Thomas Sr., Calvin Thomas Sr., Paul Thomas, Stanley Powell Sr., Lawrence Powell Sr., Liston Powell, Darrell Thomas, Alton Thomas Jr., Elroy Lanclos, Leon Powell, Kenneth Powell, Alphonse Powell Jr., Johnny Powell, Byron V. Thomas, Lee V. Thomas, Dean Thomas, Dexter, Dean Thomas, Dale Thomas, Dexter Thomas, Derrick Thomas, Dwight Thomas, Darcy Thomas Sr., Franklin Smith, Steve Smith, Al Smith, Michael Penn, Edwin Penn Sr., Vere Daley Jr., Winifred Powell- Belle, Ruth Powell-Chinnery, Edris Powell, Alda Powell Santos, Daphne Thomas Saunders, Jeanne Thomas, Delia Thomas, Ruth Lanclos, Karen Powell, Shree Powell Smart, Janice Powell Nation, Aydrey Powell Burley, Beverly Powell, Dawn Powell, Faye Liburd,  Julia Powell Gregoire, Vera Powell, Beverly Hendricks-Adams, Beverly LaVerne Thomas-Delsol, Brenda Thomas-Guillory, Denise Thomas, Dinah Thomas- Alford, Darlene Thomas, Avarille Smith, Akela Smith, Asha Smith, Crystal Daley, and Neanna Sprauve
First Cousins (Maternal): Fritzroy Jacobs Jr., Dorothy Jacobs, Eugene Jacobs, Sandra Jacobs, Barbara Jacobs, George Jacobs, Jr., Eleanora Thomas- Hibbert, Florencia Thrope, Joycelyn Jacobs, Murry Jacobs, Marisa Ramos, Antonio Ramos, Amelia Ramos, Ronald Anthony, Loraine Jacobs, Dale Bastian- Gordon, Dariel Bastian- Hendricks, Kevin Bastian, Wayne Bastian, Dawn Bastian, Edwina Lanclos, Enid Doway, Errin Hendricks-JeanBaptiste…and many more cousins and family members too numerous to mention.
Godchildren: Cerene Abramsen, Aubrey Bridgewater Jr., DeNae Callwood, DeAnne Manuel, Arianna Jackson, Jason Innis, Tenisha Alguero-Shipp and Tremaine Herbert
Special Friends: Laurencia Herbert, Saundra Bratton, Laurel Francis, Teresa Browne, Julian Harley, Bernice Fredericks, Toi Barbel, Rev. Opah Barbel, James Varlack, Leona Smith, Dale Bastian-Gordon and Rita Brady
Friends: Rena Dawson, Maxine Plaskett, Sheila Jackson, Noel and Rudence Scatliffe and the Tortola Boys, Lucinda Jurgen, Ruth Frett, Francillia Williams, James Penn, Jane Johannes, Monique Matthias and Corinne Plaskett
Families: the Thomases, Bastians, Sewers, Dalmidas, Smiths and Powells
Honorary Pallbearers: Earl Thomas, Roy Smith, Alfredo Smith, Clarence Lindo, Rudence Scatliffe, Darrel Thomas, Winston Smith, Dean Thomas, Derrick Thomas, James Varlack, Arthur Doway, Richard Lanclos and Erin K. Piper.
Pallbearers: Virgin Islands National Guard Honor Guards
Relatives and friends are respectfully invited to attend the funeral. There will be a viewing held at 9:30 a.m. followed by a funeral service at 10:30 a.m., Saturday, April 15, at Bethany Moravian Church (St. John). Interment will be at Bethany Moravian Cemetery (St. John)
Funeral arrangements are under the care of Dan Hurley Home for Funerals and Cremation Centers of St. Thomas, St. John and St. Croix.
For online condolences or to share a special memory, visit the website at www.hurleydavisfuneralhome.com