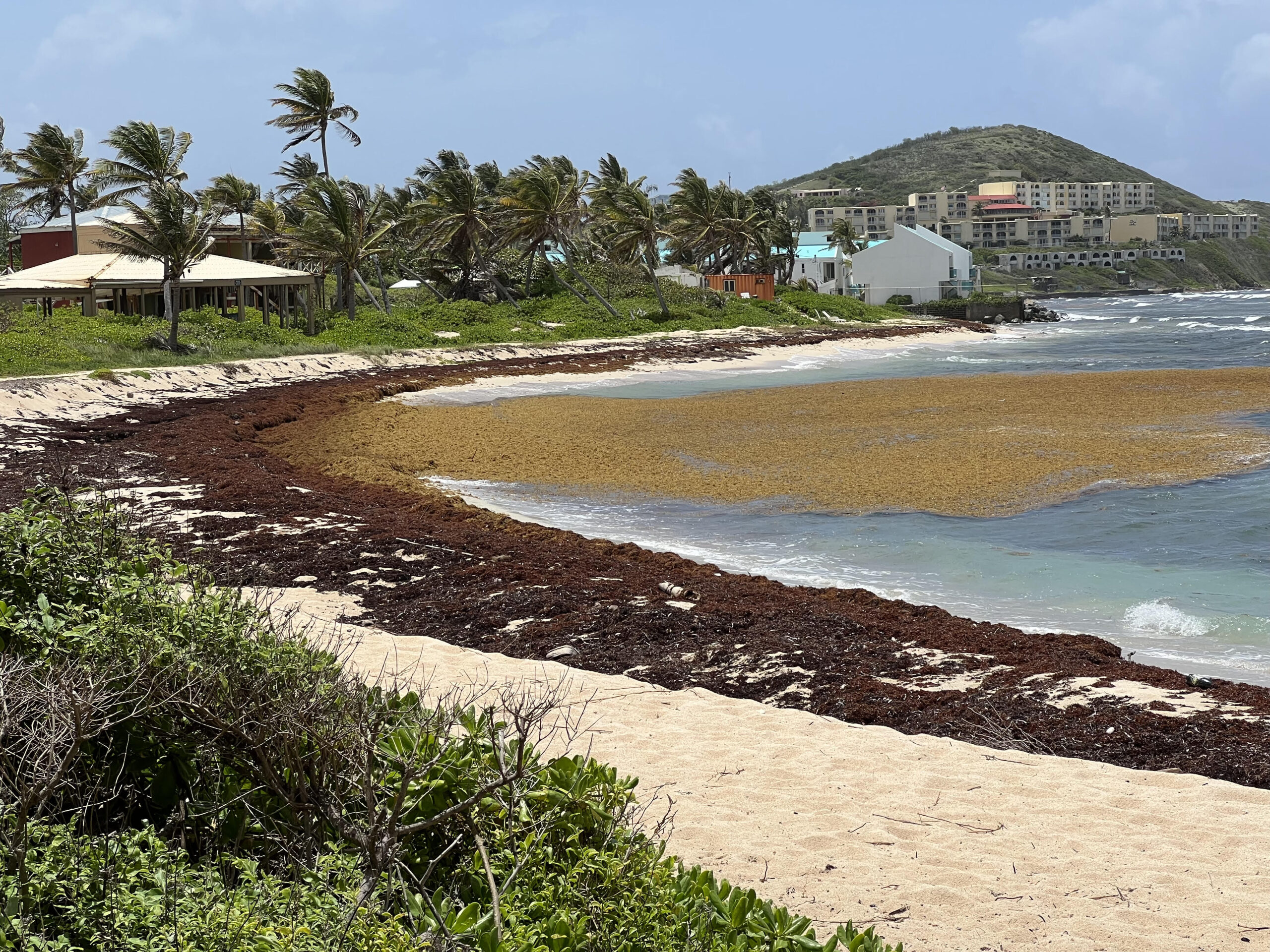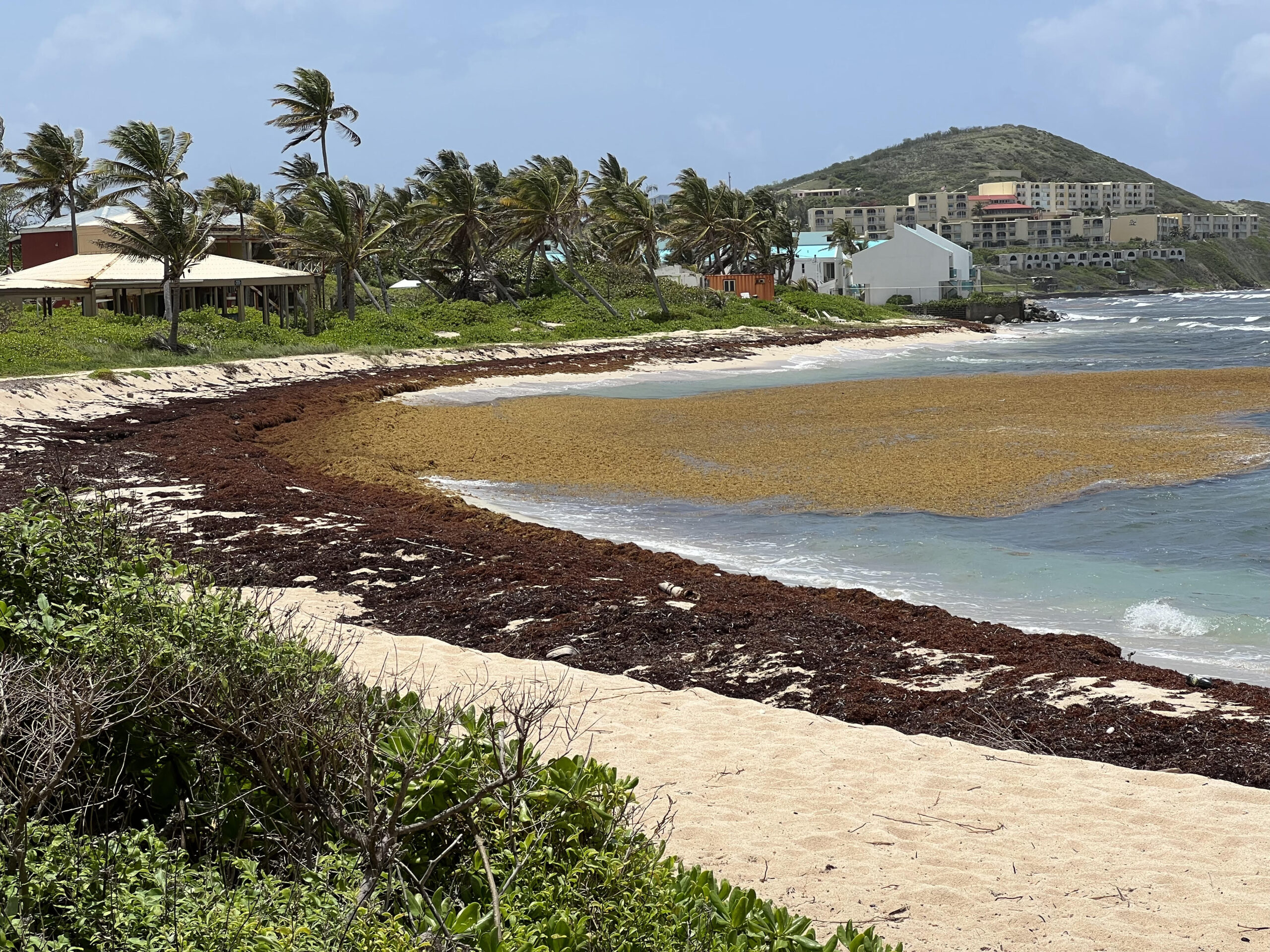 At least one of the territory's neighbors has found a tidy way of dealing with the sargassum seaweed that has been giving tourist destinations in the Caribbean nightmares for a decade.
The Dominican Republic has sold and shipped tons of it to a company in Finland that is experimenting with ways to turn it into useful products, according to a BBC report out this week.
Research into seaweed-based products has been ongoing for a long time, but interest has stepped up in recent years as microalgae blooms have increased to problematic levels. Suggested — and a few already realized — uses include everything from fertilizer and supplements in animal feed to biofuel, sunscreen and building materials.
The BBC report focuses on a company formed in 2019, Origins by Ocean, or ObO, which has set up a facility in Finland and is processing seaweed from a number of places in what is described as a pilot program. The process separates the seaweed into usable materials that the company then sells to food, cosmetics, textiles, packing and agricultural companies.
The report quotes the founder and chief executive, a biochemist named Mari Granström, saying the company is buying several tons of sargassum from the Dominican Republic, "and this volume will increase." Plans also call for opening a processing facility in the Dominican Republic.
Meanwhile, the company is also collecting seaweed off the coast of Finland and importing it from Spanish and Portuguese waters, according to the BBC, which says Granström first became interested in the project because microalgae blooms have been choking the Baltic Sea.
A small amount of seaweed collecting into mats on an ocean's surface forms a natural part of the marine life cycle; the mats harbor a variety of sea life.
However, this century has seen a phenomenal increase in microalgae blooms, largely attributed to human activity. The scientific community is in general agreement that land development and over-fertilization dump extra nutrients into the ocean, while climate change warms the water to temperatures more conducive to algae growth.
Great floating mats of sargassum have been washing up on beaches in Mexico and on Caribbean islands for about a dozen years. The Virgin Islands saw its first unusually large influx in the summer of 2011.
Sargassum has continued to affect coastlines in the territory since, generally, during the summer months.
Concern originally focused on its effect on tourism since it clogged swimming areas and rotted on beaches, emitting a foul odor. Hoteliers were forced to hire people to clear it and haul it to the territory's landfills. Local regulations prohibited harvesting it from the water in an effort to protect the sea life riding the mats.
But last summer, apparently because of a shift in currents, an influx threatened to overwhelm water intakes at the Water and Power Authority plant on St. Croix and interfere with both water and power production for the island.
That prompted a state of emergency declaration and help from the federal government in removing sargassum directly from the water.
Widespread sargassum blooms are expected to continue to plague the region, while researchers are expected to continue searching for practical ways to process and use the abundant seaweed.