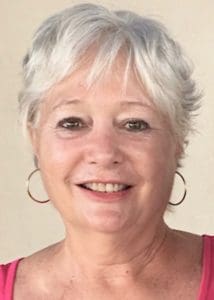 For years, St. John residents have been looking at the vocational programs including carpentry, culinary arts and marine trades offered by My Brother's Workshop and asking, "Why can't we have something like this on St. John?"
Mary Bartolucci, owner of Island Style Weddings, was one of those people, but until 2017 she was too busy to give it serious consideration. But two Category 5 hurricanes and now the COVID-19 pandemic have taken a toll on the event planning industry, leaving Bartolucci with time and energy to explore a change in direction and align it with a growing community need.
Now she and a small team of St. John residents are proud to announce the establishment of a nonprofit organization – New Day Cafe and Workshop – a program in skill training and entrepreneurship offered to St. John youth, ages 16 to 21 years old.
They're about to sign a lease for a 4,800-square foot property owned by Ivy Moses, located on Centerline Road across from Neptune Richards Lumberyard. If all goes as planned, they'll start clearing the site, planting a garden and setting up two 40-foot containers for their culinary arts and carpentry programs, to begin within a few months. As new recruits show interest in other vocational areas, new programs will be added. Trainees in the yearlong programs will receive stipends.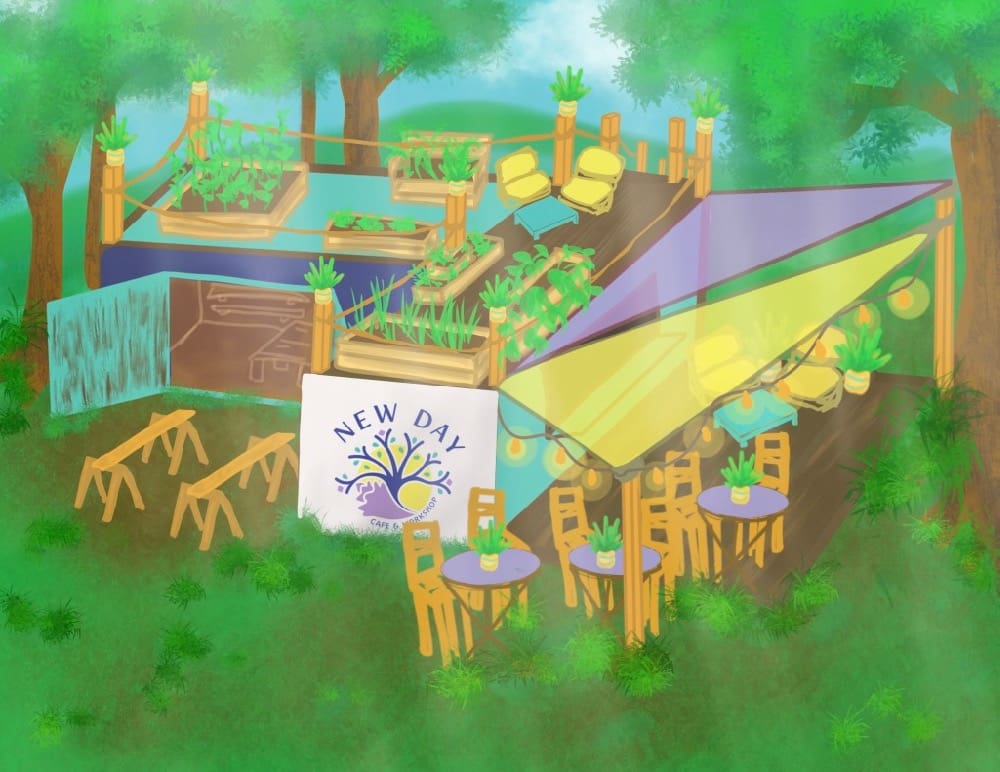 The carpentry/woodworking trainees will build out the site, set up the containers for production, construct decking between the containers and get the facility ready for retail sales.
Bartolucci said they expect to start with four trainees in each of the programs, and it's going to be "hands-on" for everyone involved for a while.
Bartolucci will serve as the executive director while heading up the culinary arts program. In addition to growing much of the food they plan to sell, trainees will work with her to develop the menu, test the recipes, prepare and serve meals and market a selection of home-grown products.
The goal is to start selling healthy, vegetarian food that will appeal to a wide range of customers. New Day's location, between the clinic and the site identified for a new public school, is an area that is seen as a future commercial center.
Scott Bradley, the founder of My Brother's Workshop, will oversee the woodworking program until "someone from the neighborhood" takes over, he said. Over the past 14 years, Bradley has learned how to recruit, train and support young men and women in the community. Many of My Brother's Workshop's trainees are dropouts in need of job training and work experience. MBW offers program participants tutoring, counseling and assistance in obtaining their high school diplomas.
Now, Bradley is all about helping others replicate the model, and he thinks Bartolucci is up to the task.
"Mary's a ball of energy," he said.
Bartolucci originally approached Bradley with the idea of opening a branch of My Brother's Workshop on St. John, but Bradley convinced her it was better to grow the program as a separate organization unique to St. John.
"We find it's better to find people who are part of the community and identify with it," Bradley said. "Every community is a little bit different, with different demographics."
Bradley promises to stand by to help organize, grow, teach and offer moral support.
"We're going to tell you what not to do," he said with a laugh.
Bartolucci learned about My Brother's Workshop several years ago, when she saw tables at the St. John Brewer's Tap Room made by workshop participants and subsequently ordered a supply of customized folding tables for her own business. This spring, as the pandemic brought the economy to a standstill, she coordinated the distribution of free meals on St. John prepared at My Brother's Workshop Cafe and Bakery on St. Thomas.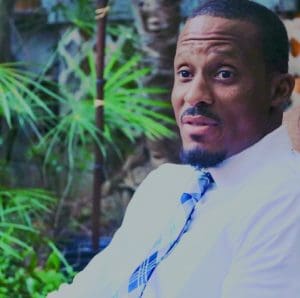 In addition to Bartolucci, the board of New Day includes Cynthia Smith, co-owner of Paradise Aqua Tours and Trunk Bay Snorkel and Chair Rental; Dale Miller, a long-time St. John resident and entrepreneur with extensive experience in international trade and aerospace; Brummell Germain, owner of First Phase Datacomm, LLC; and Jeune´ Provost, assistant principal of the Julius E. Sprauve School. Each looks forward to playing a role in the program's development.
Smith, who's heading up the gardening program, is forming alliances with on-island gardeners, including Dave Minner, who directs the Gifft Hill School's successful food growing program.
Miller is using his expertise with corporations and nonprofits to establish the organization's structure, register trademarks and negotiate leases.
Provost and Germain, both of whom graduated from Ivanna Eudora Kean High School, will recruit, interview and mentor trainees enrolled in the programs for New Day Cafe and Workshop.
Provost, who has years of experience in curriculum development, said she was eager to join the organization when she saw the opportunity for at-risk youth to get job training right on St. John.
"It will benefit the community as a whole," she said.
Germain said he knows a lot of the youth on St. John from his years coaching and organizing an on-island football league.
"Everybody isn't built for college. What do we have to offer kids at the phase of their life when they're figuring out what to do? To be able to have another option at home, that's a unique situation."
Germain said he's familiar with the stresses faced by island youths.
"I got close to dropping out because of turf wars between St. Thomas and St. John. I was fortunate that I had a really good structure at home – a two-parent household – and I had sports to keep me on the straight and narrow."
Germain did go to college, earning a degree in computer networking. He then got hands-on training with Best Tech, a computer company on St. John, before starting his own business providing telecommunications infrastructure. Although he is now in the process of expanding his business to Florida, he's looking forward to being back on St. John and serving as a mentor to trainees.
"Once the kids see us, word will get around, and that will rally others to join."
The community is also being asked to join the effort to help get the program off the ground. The board is seeking donations of money, tools and materials, as well as the assistance of grant writers and volunteer instructors. Further information is online at the organization's website or by sending an email to kristakremer@yahoo.com.