ENIGHED — Walk through the doors of Starfish Market these days and, if you haven't been around for awhile, prepare for a surprise.
A whole new view awaits you. The produce section looks twice as big. Shelves rising high overhead, banks of shiny glass coolers everywhere.
What happened? A major expansion said manager Nedra Ephraim. Supermarket owners went big and brought St. John shoppers a stateside experience.
At least, Ephraim said, that's what some shoppers have been telling her lately. "It's more open in the produce and meat area. It reminds them of a store, stateside," she said.
[adrotate group="6"]
And that's not all. Starfish now has a full commercial kitchen backing up the steam table, the deli, and the bakery. New refrigerator cases are energy efficient. And the gourmet shop, opposite the supermarket entrance on the first floor of St. John Marketplace has been brought inside.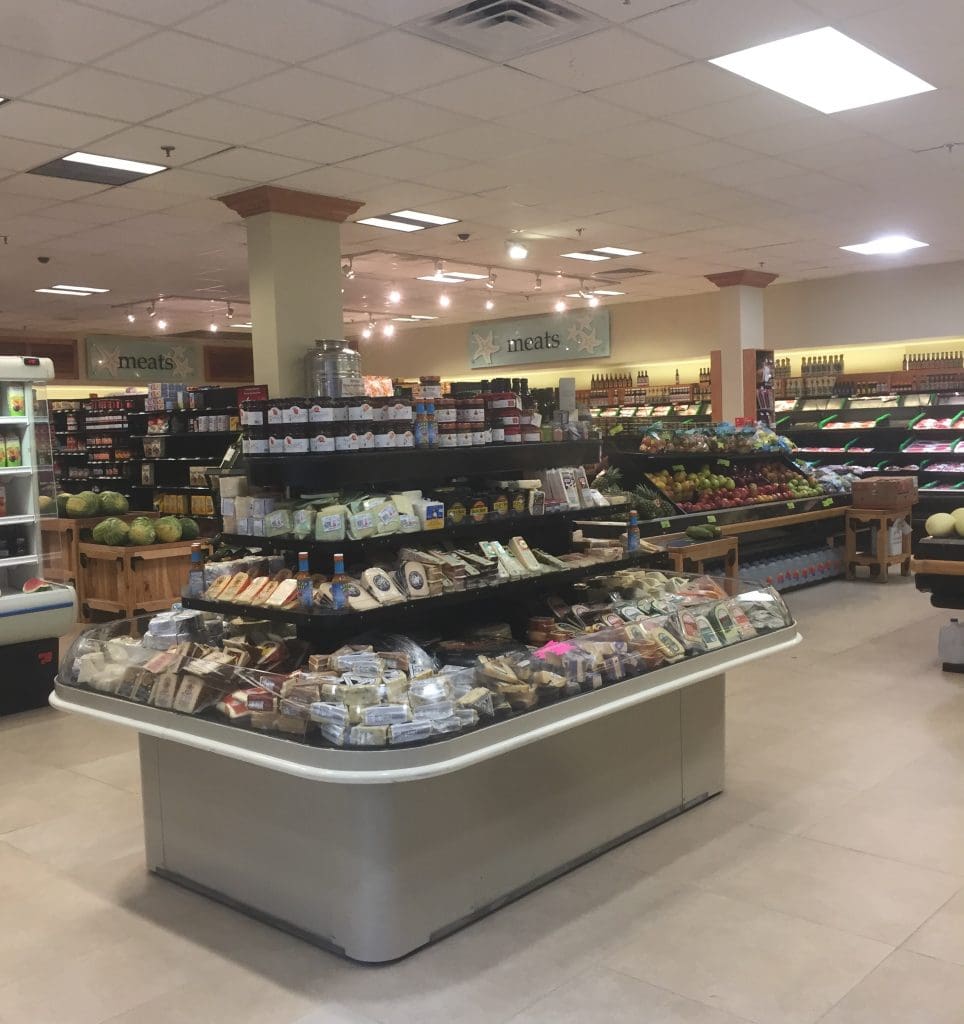 It becomes apparent when the first thing shoppers see when walking in is the cheese island, one of the popular features from the gourmet shop.
The open look and feel came about through an agreement with real estate company Holiday Homes, who gave up their space adjacent to the store and temporarily moved to the shopping center's second floor while the expansion continued.
That gives Ephraim a chance to point out that gourmet items were part of the original market and became a breakout shop around 2010. Moving the shop back over, she said, has given Starfish managers a chance to assess what's hot and what's not.
The result? Fans of organic frozen dinners can still find gluten free breads and Amy's Kitchen Black Bean Burritos. They can still find blueberry frozen yogurt bars on a stick and colorful cups of gelato.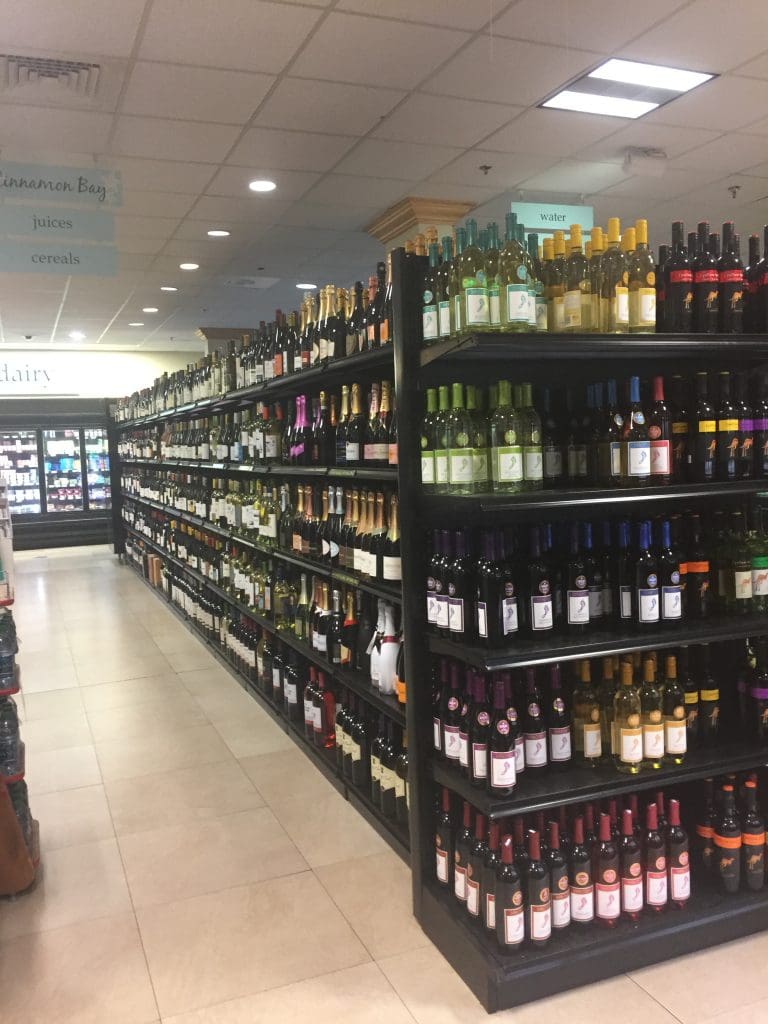 Wines and liquors? Check! Casks of Greek extra virgin olive oil and balsamic vinegar. Check!
They even kept the grazing station. If the taste of EVOO makes a difference in a dish, shoppers can grab an artisan bread cube and dip it in a sample dish. There are cubes of cheeses on a plate and whole grain crackers.
According to the marketing formula, those who try will buy. Which brings us to one of the most popular recent additions. The pizza station.
Hot breakfasts and lunches in the steam table pack in the crowds from the time Starfish opens its doors in the morning. Hungry contractors, moms packing off their kids to school and visitors peek through the glass display to see what's on the menu.
Those who look up will find a plate with pizza bits served up with red, green, blue and yellow toothpicks. Two new pizza ovens came with the rebuild on the kitchen, Ephraim said.
At first, expectations were modest. "Our goal was to sell over 100 pizzas a week and we surpassed that," she said.
Add to that, burgers, fries and fried chicken, put out on the line around the time the lunch pans move out. Shoppers can ask for burgers and fries but a golden pile of extra crispy behind the glass greets the peckish daily. Call it finger food, snack food, beach food — it sells, she said, at a popular pace.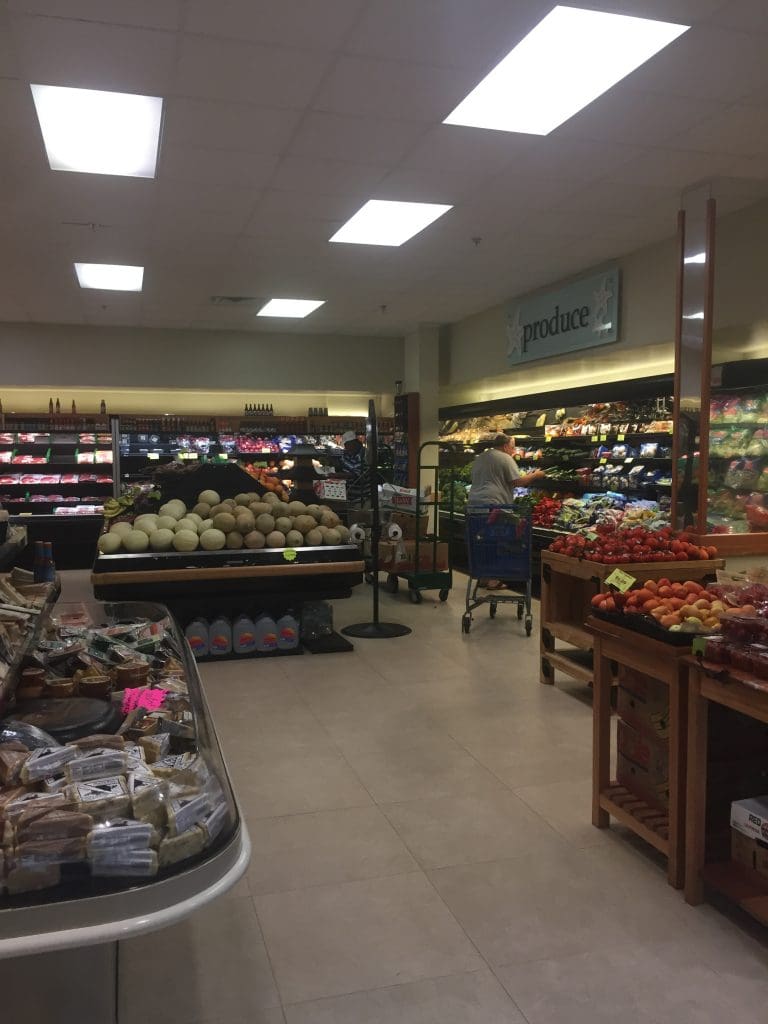 Now for those shelves … Let's just say they're working on it. Although, the manager says reorganization has been a great excuse to provide great customer service.
"It's fun. I tell them, 'Let's go on a treasure hunt.' They laugh," Ephraim said. "We tried to make it so that it makes sense."
Organization and planning, the key to success for another Starfish feature… Online shopping. The management team at Starfish say they worked hard to persuade store owners in Boston to let them introduce the service.
It started small and quietly about 10 years ago. Today shoppers can visit the store's website at starfishmarket.com and see product pictures and sale items from cleaning products, groceries, beverages and everything else from dairy through deli.
Now, Ephraim said, the sales flyer can also be seen online to help those making grocery lists.
"We ask customers if they're going to order online to do it at last three days in advance. We can deliver to anywhere on St. John and we have delivered on St. Thomas, but we try to limit that because of perishables — we don't want to have the ice cream melt while we're making a delivery," she said.