Jenni with Nugget.
When it comes to taking care of their pets, St. John residents have long been in need of a reliable pet sitting service.
While St. John boarding facilities recently opened at Canines, Cats & Critters, those who prefer to keep their pets at home when they travel had been left to ask friends and neighbors. Until now!
Long-time St. John residents Jennifer Dale and John Bullock have pooled their love for animals and are now offering reliable in-home pet care and dog walking services. Prices start at just $25 for a home visit or a two-mile hike.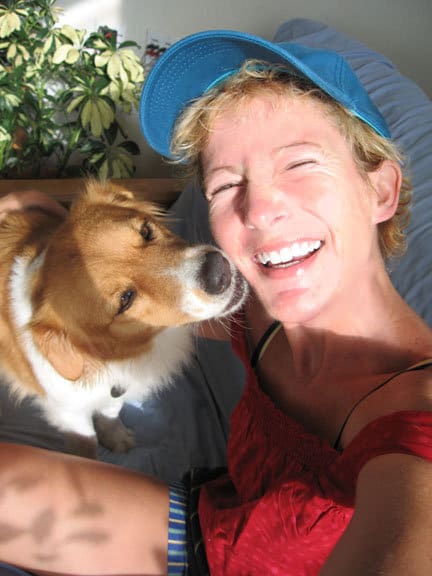 Jenni with Maggie.
St. John Pets provides island residents peace of mind when they travel. As anyone with a dog or a cat knows, spending time off the rock, even a long day of shopping in St. Thomas, can be challenging.
Clearly pet lovers, St. John Pets' owners have six dogs and two cats of their own, all rescued from the St. John Animal Care Center.
For more information contact St. John Pets at 779-7993 or email sjohnpets@gmail.com.