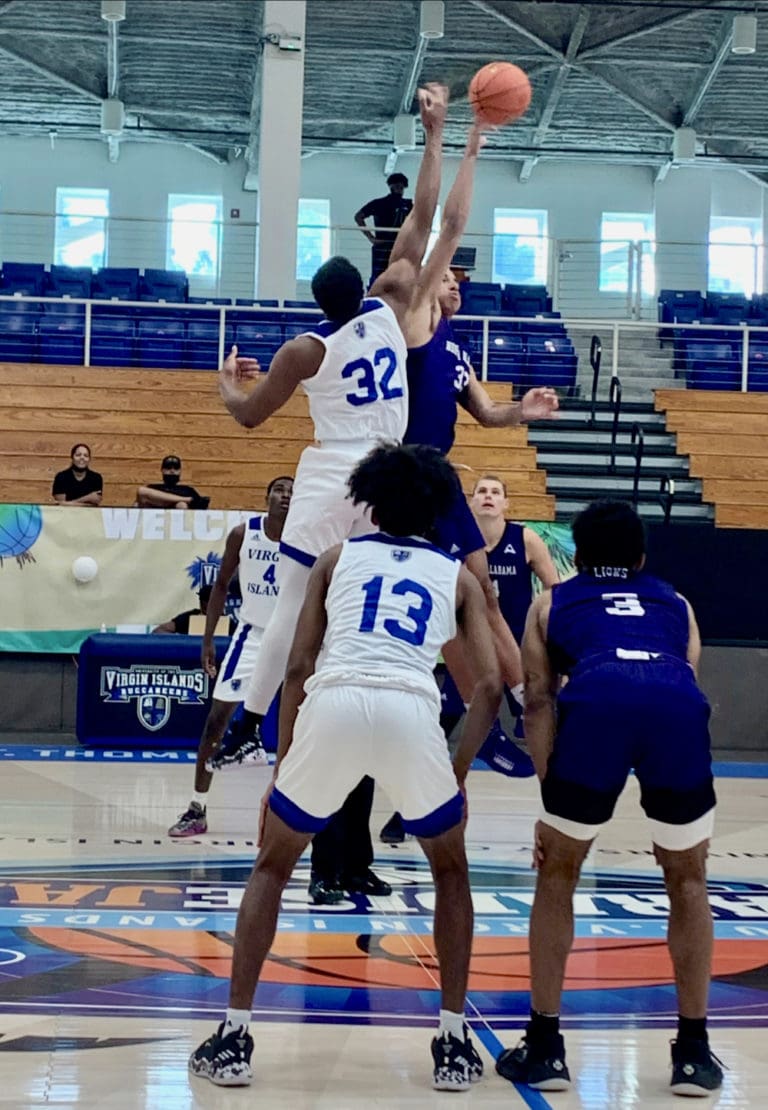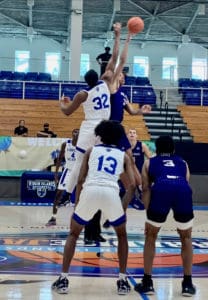 The University of the Virgin Islands Men's Basketball Team played its final home game for this calendar year, as the Buccaneers welcomed NCAA Division 1 University of North Alabama Lions to the Sports and Fitness Center.
This exhibition game was more of an educational experience for the freshman-laden Buccaneers, as the Lions took the Bucs to school, handing the home team a 99 to 47 "education."
North Alabama shot 50.6 percent from the field while holding the Buccaneers to 22.2 percent shooting. UVI turned the ball over 27 times, which led to 33 points for the Lions. The Buccaneer size did help them grab one more rebound than their opponents did, but the local team was outscored in the paint 44 to 16.
Top performer for the Buccaneers was Jamal Norris, who scored 14 points. The twin towers, Will Boyd and LiWayne Richardson, each had eight points to go along with their eight and seven rebounds respectively for the home team. Chris Williams also contributed eight points off the bench. Daniel Ortiz of North Alabama dropped a game high 14 points.
The Buccaneer men and women teams will travel to Wilberforce, Ohio, later this week to play three games each. Both teams will play the Wilberforce University Bulldogs on Thursday. The teams will then head north to take on Central State University Marauders on Saturday.