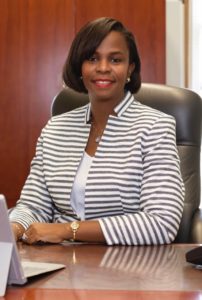 The Office of Disaster Recovery announces the release of the 2021 Annual Recovery Progress Report. This year's publication identifies the successes and challenges of the territory's road to recovery from September 2020 to September 2021.
The report underscores the progress made towards building resilient infrastructure, particularly in the top priority areas of housing, health and human services, roads and transportation, schools, utilities and public buildings. Readers will also find a detailed breakdown of the challenges faced in the effort to secure funds for the remaining projects.
"During the last year, our administration, led by the Office of Disaster Recovery, has made significant progress in moving forward the recovery projects related to infrastructure, facilities, roads and programs and initiatives to prepare Virgin Islanders to capitalize on those recovery-related jobs and business opportunities. Our administration is laser-focused on the push to capitalize on this once-in-a-century opportunity to build a better, more resilient Virgin Islands. As we enter year five of the hurricane recovery, Virgin Islanders can expect to see even more construction as we continue to move these projects along the phases to completion," said Gov. Albert Bryan Jr.
The Office of Disaster Recovery continues to fulfill its mission of "Building a Legacy of Resilience" by serving as the center of coordination for disaster recovery funds throughout the territory.
"As we focus on the recovery ahead, this year's annual report adds a broader perspective giving readers a snapshot of funds received and expended in support of the territory's response to the COVID-19 pandemic, as well as our advancement towards rebuilding a more robust infrastructure utilizing federal funds from our recovery partners, FEMA, FHWA, HUD and other recovery grantors," said Adrienne L. Williams-Octalien, director of the Office of Disaster Recovery.
"It is our aim to make sure that the territory has access to the maximum amount of funds available so that we have ample financial resources necessary for the restoration of our schools, housing, health and hospital facilities, roads and utility management systems. The territory has received approximately 72% or $5.7 billion of the anticipated $8 billion in federal funds. Timely expenditures and adequate procurement of those funds continue to be vital components of our operation," Williams-Octalien said.
The report can be viewed electronically at http://www.usviodr.com/category/reports/. If there are questions, please contact the Office of Disaster Recovery via email at info@usviodr.com.