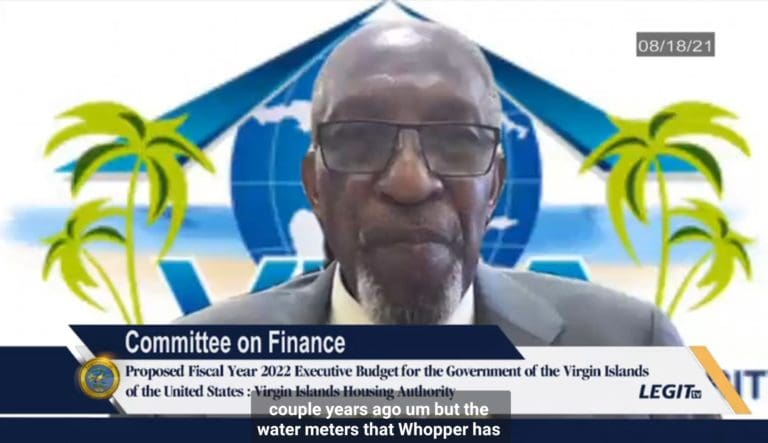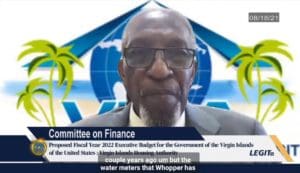 V.I. Housing Authority Executive Director Robert Graham, who testified on the authority's proposed budget during Wednesday's Finance Committee hearing, said the Housing Authority and the residents it serves stand to benefit from the current presidential administration.
Though Graham addressed the local budget, he also spoke to the committee about how the Department of Housing and Urban Development's budget trends have an "impact on our local Public Housing Authority."
HUD was met with proposed budget cuts each year during the previous administration, and although "housing authorities must live with the impact of the last administration budgets, the current Biden administration will reverse the disinvestment of the past. But we will not see those more generous budgets until our next fiscal year," said Graham.
Graham highlighted two specific actions already taken by government – a hefty budget appropriation of $47.9 billion for the Department of Housing and Urban Development during fiscal year 2021, and the recent unveiling of the proposed fiscal year 2022 Budget Resolution authorizing over $3.5 trillion, with $332 billion of it allotted for affordable housing. That budget resolution is still being debated and its current prospects are unclear.
"Help for public housing is on the horizon," Graham said, listing several initiatives within the budget proposal that could benefit the U.S. Virgin Islands.
Graham said the federal government planned on "making historic investments in programs like the Housing Trust Fund, HOME, the Capital Magnet Fund, and rural housing." He said the budget allowed for improved housing affordability and "equity by providing down payment assistance, rental assistance, and other homeownership initiatives."
HOME is a HUD program that funds homeownership programs.
Moreover, Graham said the proposed budget showed promise of "community investment, development, and revitalization through initiatives like Community Land Trusts, investments in CDBG, zoning, land use, transit improvements and creating healthy and sustainable housing.
Though national developments were noted by Graham, he also told the committee about what has occurred locally this current fiscal year. He said the authority received $46.4 million from the Department of Housing and Urban Development and with it assisted 4,000 families with housing by providing subsidies to 2,000 public housing families and Housing Choice Vouchers to 2,000 low- to moderate-income families.
Sens. Marvin Blyden, Samuel Carrion, Donna Frett-Gregory, Dwayne DeGraff, Javan James Sr., and Kurt Vialet were present for the hearing. Sen. Janelle Sarauw was absent. Additional non-committee members also attended the hearing.