Nearly three years after the VI Water and Power Authority entered into a contract to purchase two four-megawatt generators for St. John, a proposed site has now been selected to place the generator slated for Coral Bay, according to Shikima Jones-Sprauve, island administrator for St. John.
Jones-Sprauve made the announcement Tuesday afternoon at a public meeting organized by the Coral Bay Community Council held at the Coral Bay Caribbean Oasis.
Jones-Sprauve teamed up with Roger Merritt, executive director of the Virgin Islands Waste Management Authority, and other VIWMA officials to update residents about infrastructure improvements planned for the eastern portion of St. John.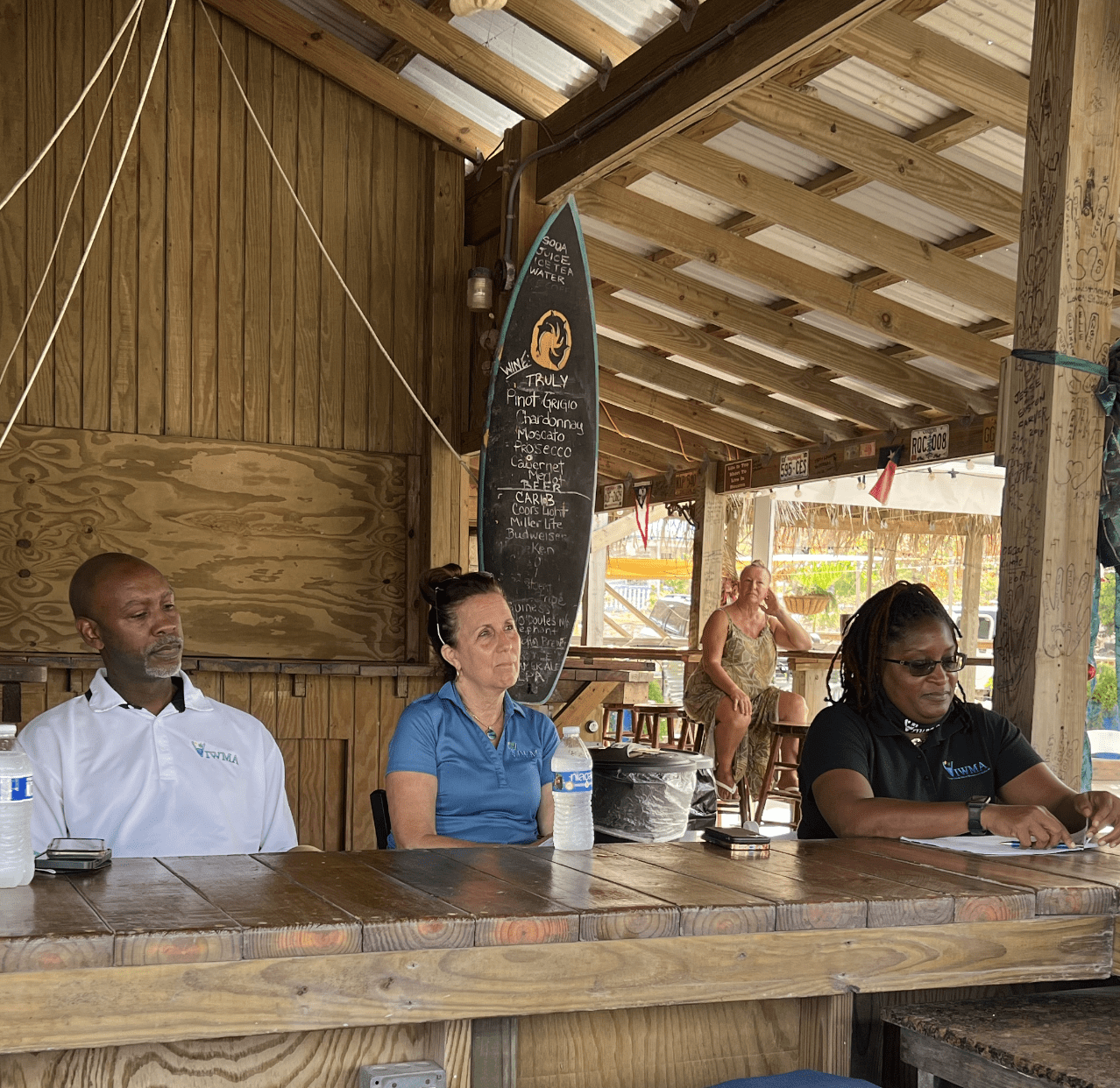 Although only a handful of residents attended the meeting, Jones-Sprauve and Merritt provided information on topics ranging from road repair, wastewater management, and future use of the Guy Benjamin School, which has been closed since 2014.
New generators planned for St. John
Jones-Sprauve began the meeting by explaining that the new generator will be placed on Parcel 6-4 Est. Carolina, an area of flat land to the west of Centerline Road about a quarter mile up from the turnoff to Rt. 107.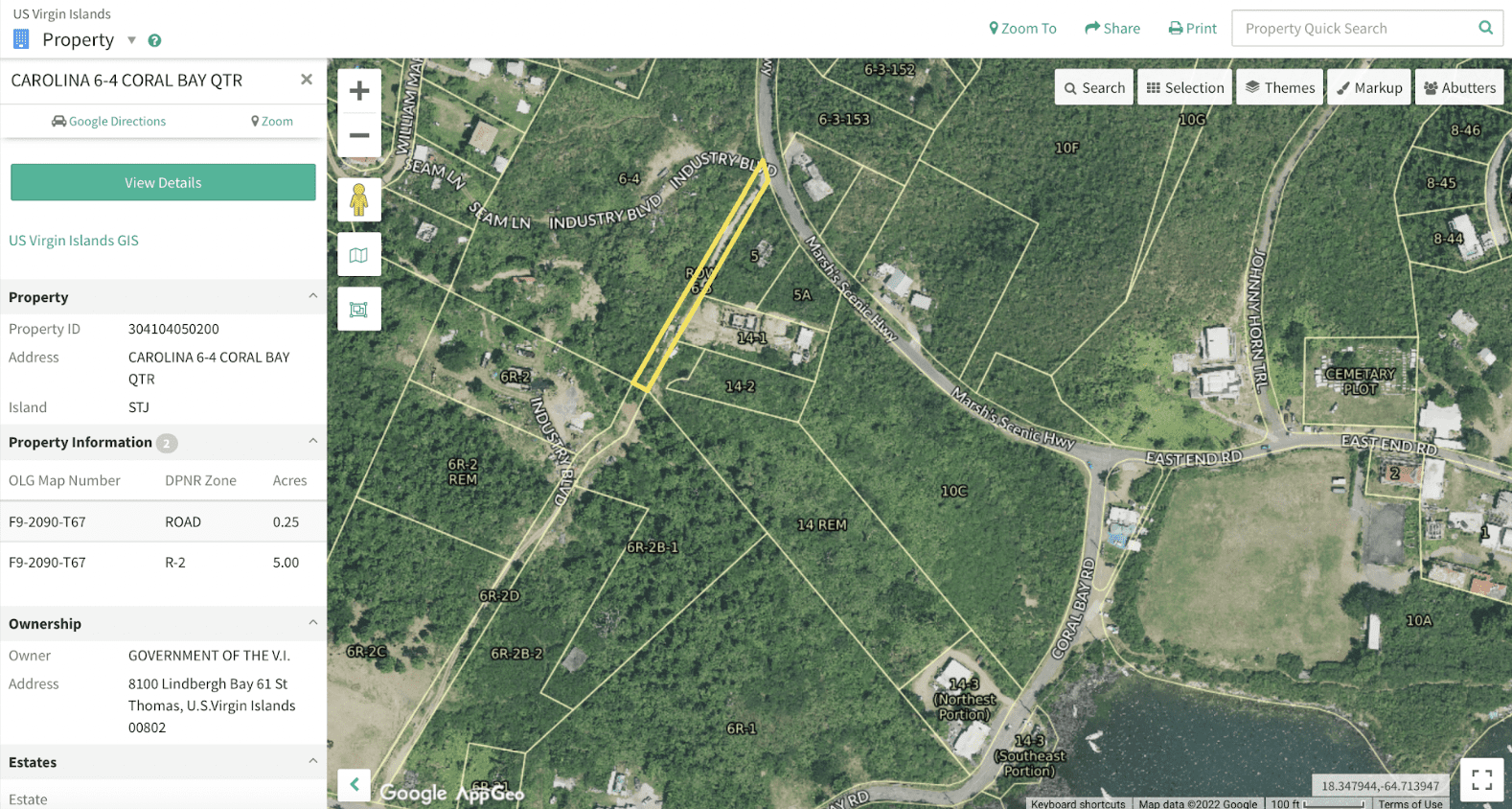 The site, most recently used as a hurricane staging area, was once slated for recreational purposes, according to long-time resident Beverly Melius.
Jones-Sprauve said WAPA will hold a town meeting prior to the generator's installation to discuss residents' concerns, including noise issues. The project also must be approved by St. John's Coastal Zone Management Board.
WIWMA plans upgrades to wastewater and solid waste facilities.
Merritt spoke about VIWMA's plan, now being developed, to completely overhaul the wastewater systems on St. John and St. Thomas.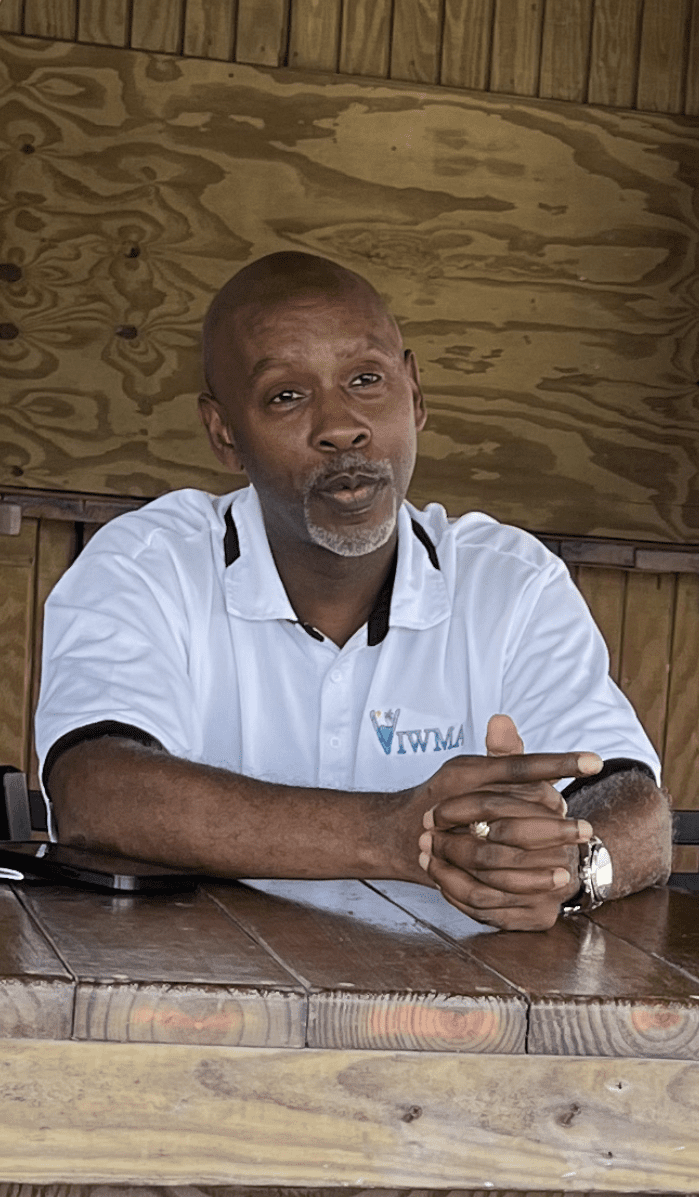 FEMA recently approved a plan to rebuild the systems on St. Croix, a project which is expected to cost between $1.5 billion and $2 billion, Merritt said. In May, FEMA awarded VIWMA $30 million to begin the design and engineering work that will provide infrastructure for 14 "sewer sheds" on St. Croix.
"Late last year, FEMA determined that the damages caused by the storms in 2017, coupled with the age and deterioration of the island's wastewater facilities, made full replacement the most cost-effective option to meet industry standards, stop frequent sewage overflows and resolve the need for recurring repairs," according to the press release published in the Source.
St. John now has only one municipal wastewater treatment facility located in Cruz Bay. That plant has the capacity to process 250,000 gallons of wastewater per day and currently averages about 120,000 per day, according to Alice Krall, special assistant to the executive director.
Managing wastewater and storm runoff have been top priorities for the Coral Bay Community Council. Residents and businesses on the eastern end of St. John largely rely on septic systems which can leak and lead to sewage runoff on land and into the bay.
Merritt said VIWMA hopes to submit its plan for overhauling the wastewater system by the end of this year. "There's no indication that it won't be approved," he said.
As for solid waste, Merritt said plans are also underway to turn the Susannaberg Transfer Station into a convenience center where residents can sort their waste for recycling or shipment off island. Convenience centers now operate at Peter's Rest on St. Croix and in Mandahl on St. Thomas.
Merritt also said that efforts in the past year to consolidate bin sites on St. John have been successful in spite of some initial public outcry when several small bin sites were eliminated.
Jones-Sprauve explained that many of the small sites were located on private property, and owners had been clamoring for them to be removed for years. Additionally, some were located near steep terrain, which made operations dangerous.
Since the small bin sites were eliminated, the main bin sites in Pine Peace, Gifft Hill, and Coral Bay are being emptied more regularly, Jones-Sprauve said. The incidence of illegal dumping has also decreased, she said.
Merritt said VIWMA is completing the construction of three booths which will be placed at the three main bin sites on St. John. VIWMA staff members will be stationed at the booths to provide education about the types of materials that can be left at the bins and other materials which must be brought directly to the Susannaberg Transfer Station.
One resident acknowledged that the roadside bins must have high sides in order to keep donkeys and goats from foraging, but she said the high sides made it hard for some people to actually place their waste in the bins. She asked Merritt to encourage staff to help residents and visitors to lift the bags and boxes if necessary.
Several Coral Bay residents said they missed the "free box" at the Coral Bay bin site where locals could leave off objects they no longer needed but which might be useful to others. Shena Esannason, collections manager for St. John, said the site was too unsanitary to serve as a depot for reusable items.
Esannason suggested residents use the ReSource Depot, located next to the Susannaberg Transfer Station, where clothing, household items, and construction materials can be donated and then sold at low cost. The ReSource Depot is operated by the non-profit Island Green Living Association.
Other Coral Bay projects continue
Jones-Sprauve said that the first phase of paving and striping roads to and through Coral Bay has been completed, but there's more work to be done. The project has been funded by Community Development Block Grants. It's unclear when further work will continue. "It's a major capital project. It's going to take a minute," she said with a smile.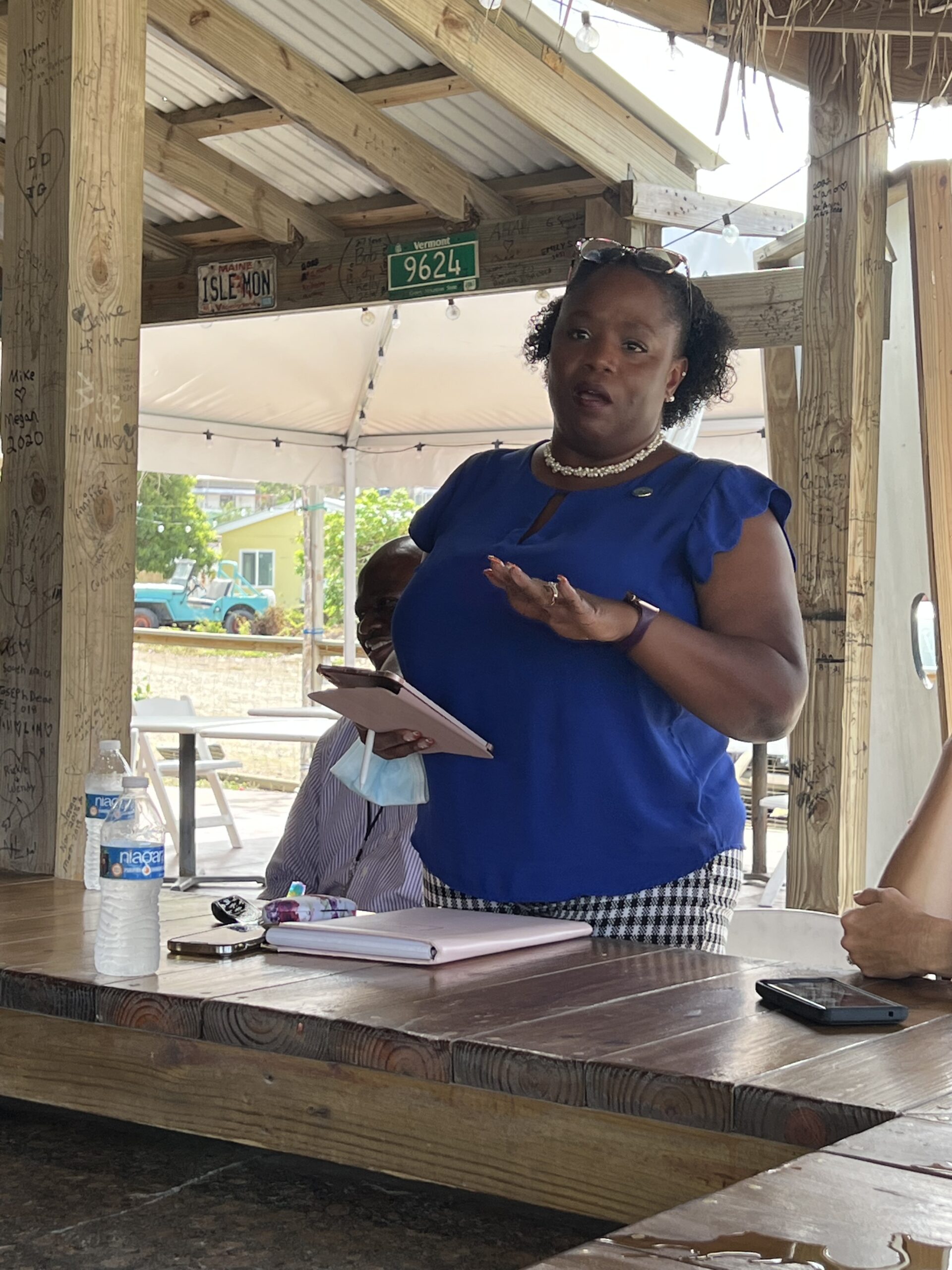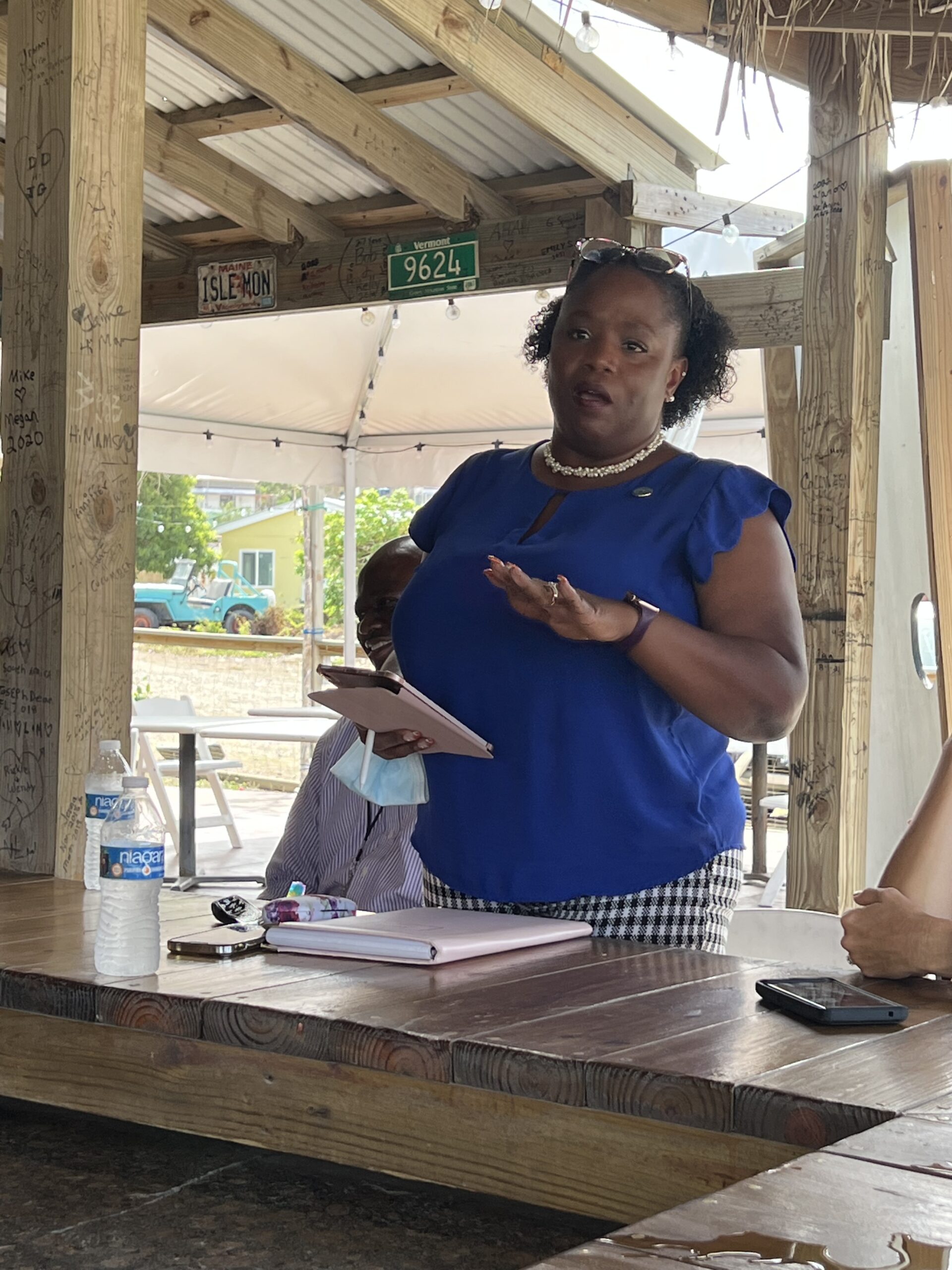 She did have some good news about the campus of the Guy Benjamin School, which was largely destroyed by Hurricane Irma in 2017. The Department of Education has begun talks with St. JanCo, a non-profit organization dedicated to cultural heritage which hopes to establish a museum in one of the less damaged buildings.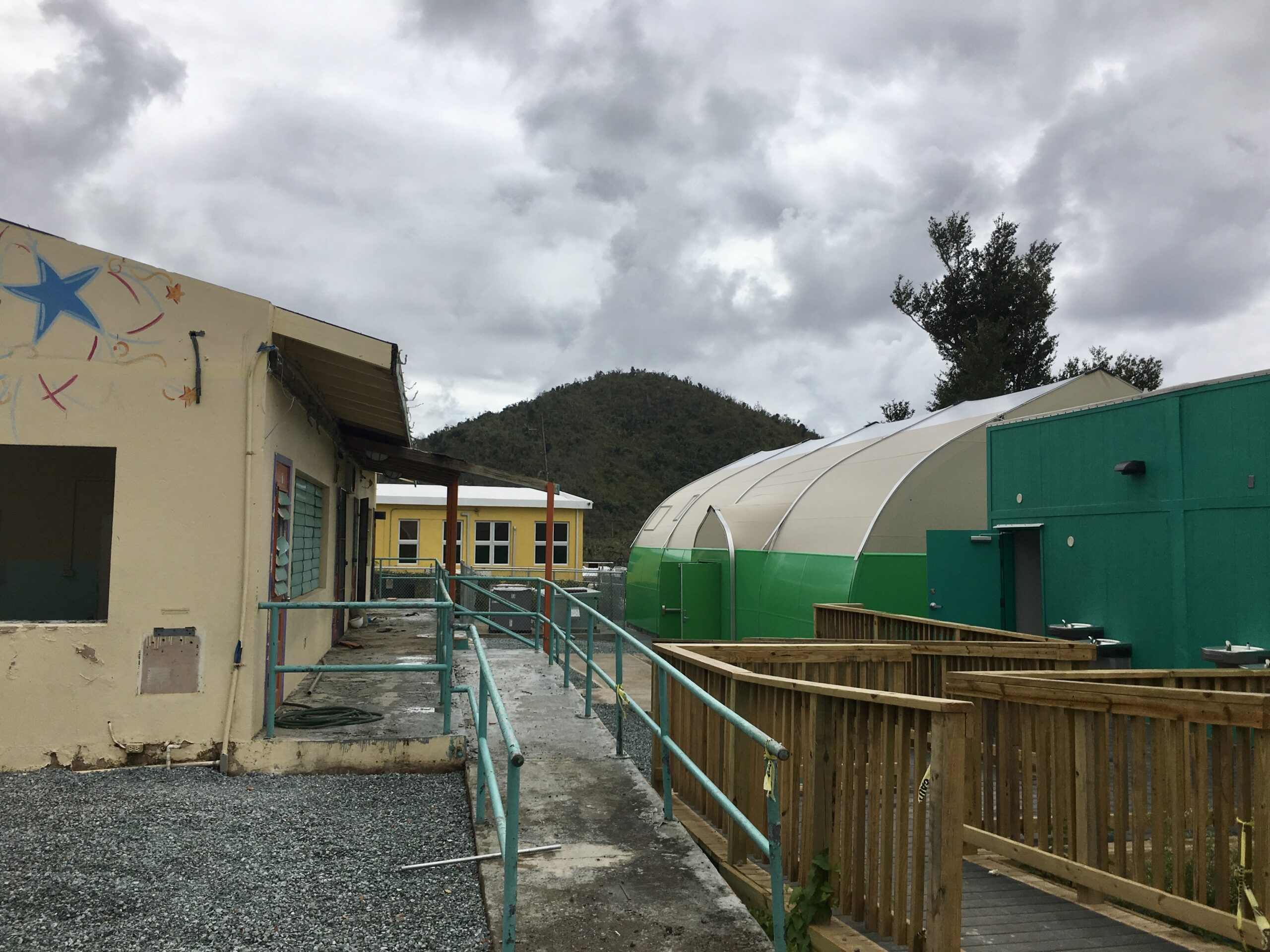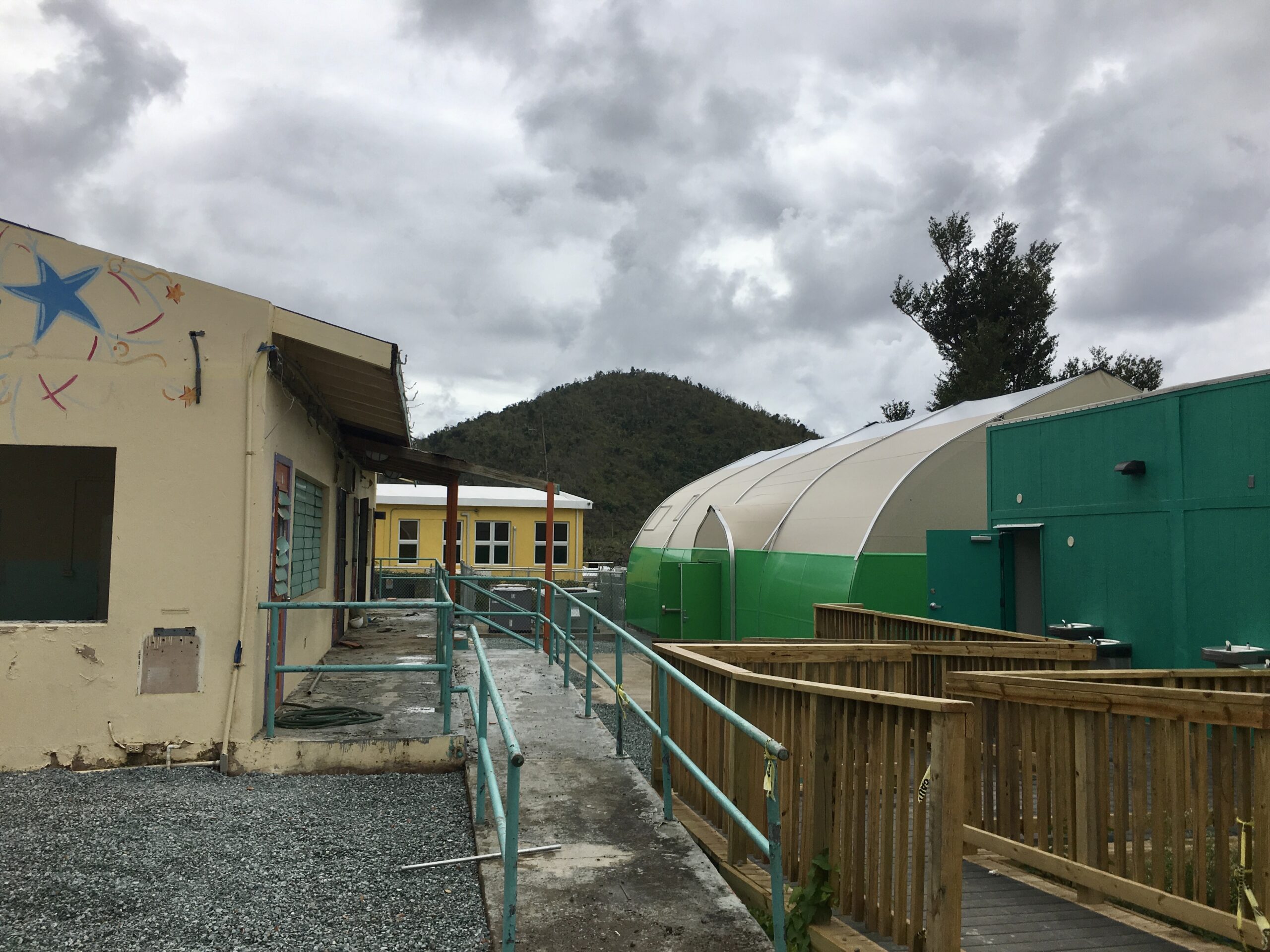 Another building with an intact concrete roof can be retrofitted to serve as a storm shelter for a limited number of people in the event of a storm.
And the Department of Sports, Parks, and Recreation hopes to put in basketball courts and get the Sprung Shelter operational as a community center. The Dept. of Education is now working with VIWMA to get a brand-new wastewater treatment plant set up, Jones-Sprauve added.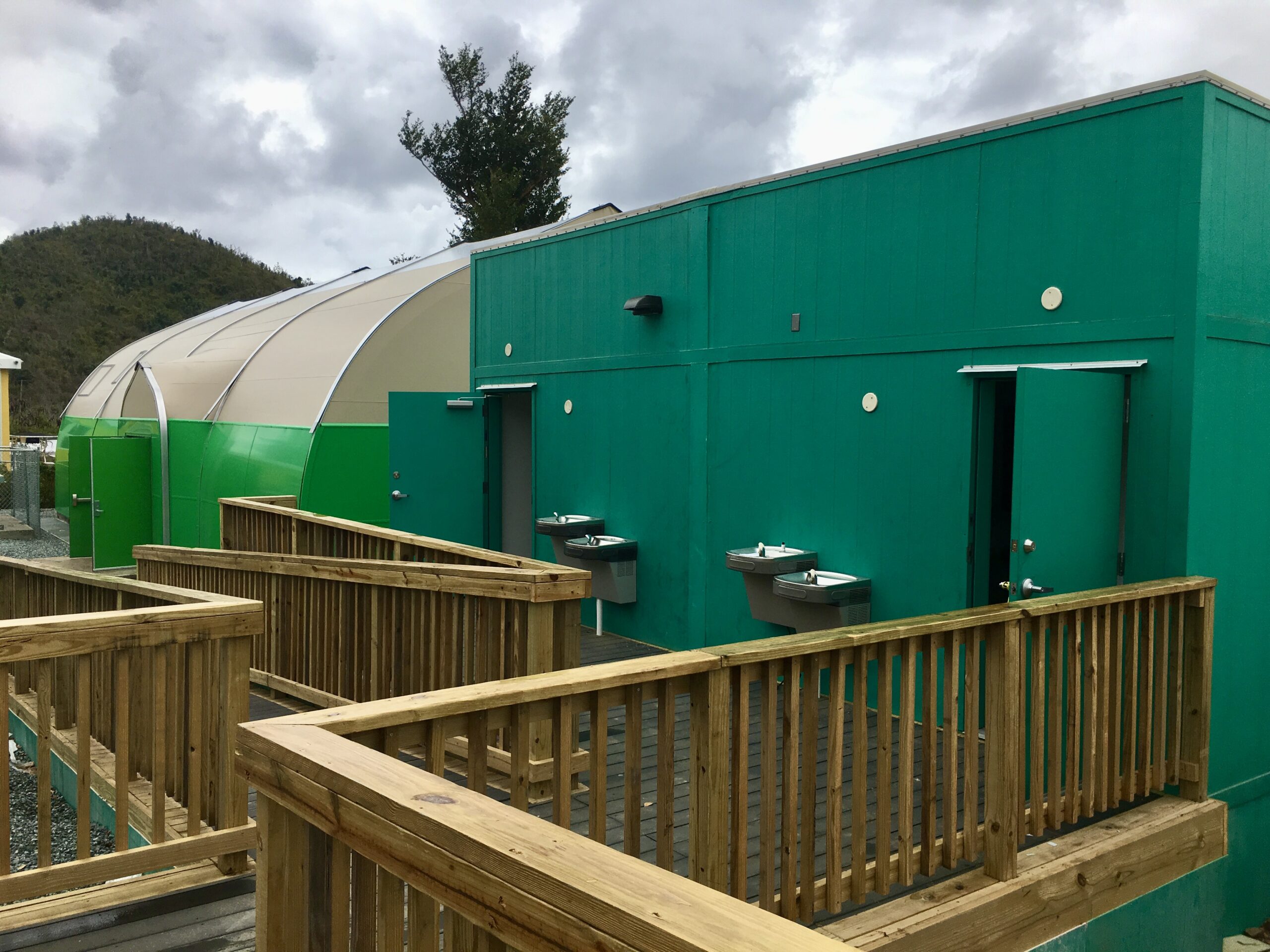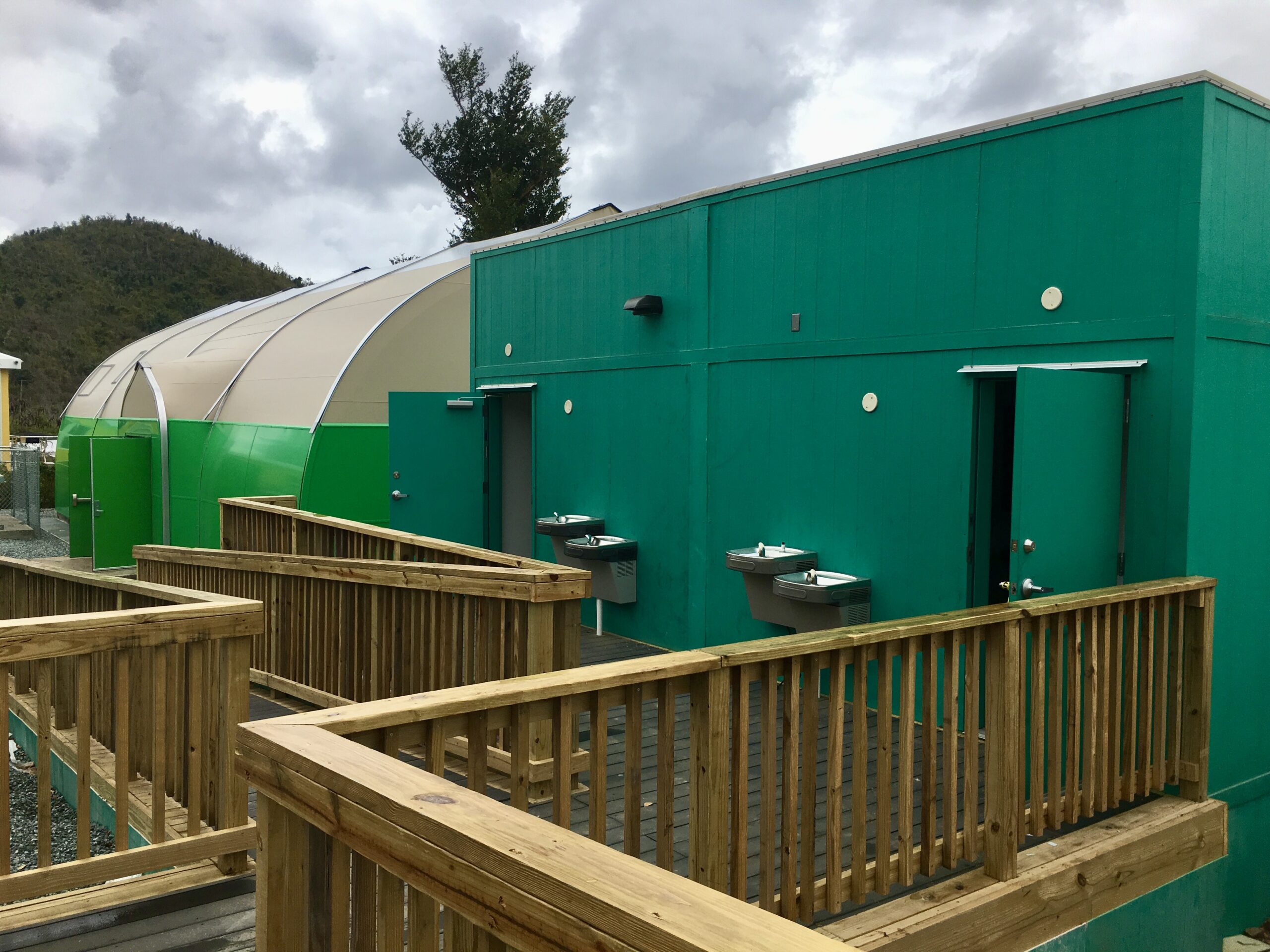 The Sprung Shelter was built in the aftermath of Hurricane Irma and was equipped with bathrooms, walkways, and cisterns, but the plumbing was never integrated. "It's what happens when people from away do a project," Jones-Sprauve said. "Things fall between the cracks."