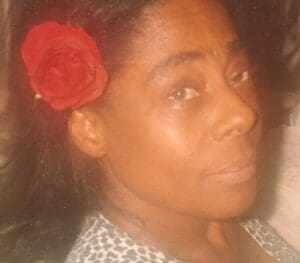 Olga Yolanda Webster, age 83, of Coram, N.Y., passed away on Aug. 18, in Danbury, Conn. She was a loving mother, grandmother, sister, aunt and friend to many people.  She was a child of God, and her faith led her life.
Olga Webster was born in Santo Domingo in the Dominican Republic on Sept. 9, 1938. She moved to St. Thomas at age 12 and was raised by her aunt Elester Ferdinand. She graduated from Saints Peter and Paul Catholic School in 1956. She was a resident of St. Thomas from 1950 to 1983 and attended Shiloh Seventh-day Adventist Church in Anna's Retreat.
Olga Webster worked for the Governor's Office as well as the Virgin Islands Lottery.
She enjoyed cooking, gardening her flowers and plants, and singing church hymns. Two of her favorite hymns were "Blessed Assurance" and "It Is Well With My Soul." The center of her life was her faith in God and her family.
She is survived by her children: Tiffany Daniel, Diane Daniel, Wayne Webster, Warren Webster and Wilson Webster; as well as numerous siblings, grandchildren, nieces, nephews, extended family and friends.
Olga Webster was preceded in death by Enrique Collins (father), Nerfy Collins (mother), Basil Webster (husband), Gerard Lawrence Brady (son), Tyler Brady (grandson) and Elester Ferdinand (aunt).
The memorial service will be held from 9-11 a.m., Friday, Sept. 30, at Dan Hurley Home for Funerals, 3192 Altona and Welgunst, St. Thomas. Burial will follow at the Western Cemetery No. 3.
In lieu of flowers, memorial donations can be given to The American Heart Association or the MD Anderson Cancer Center.
Funeral arrangements are under the care of Dan Hurley Home for Funerals and Cremation Centers of St. Thomas, St. John and St. Croix.
For online directions or to share a special memory, please visit the website at www.hurleydavisfuneralhome.com