Caribbean Cottage Retreat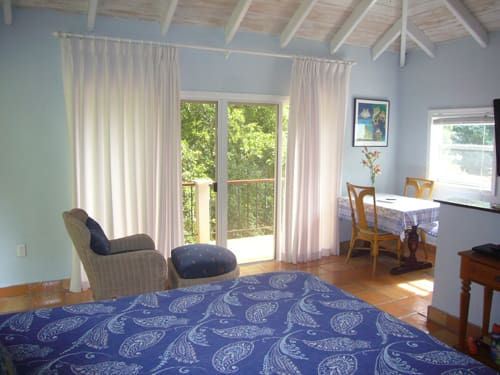 Coqui Cottage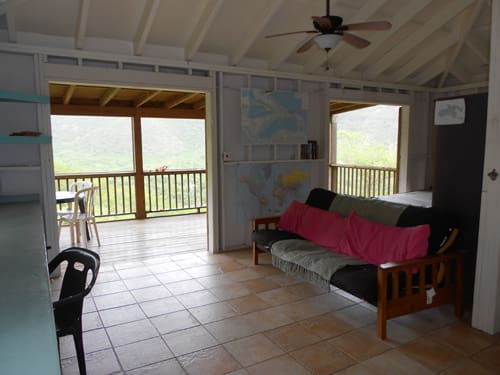 Saba Cottage
While luxury villas aren't difficult to come by on St. John, a celebrity-sized wallet is usually needed in order to afford those sweeping North Shore views.
Saba Cottage, Caribbean Cottage Retreat and Coqui Cottage, on the other hand, are Love City homes you don't have to be in the 1 percent to afford.
"Not everyone on St. John can afford a luxury home," said Holiday Homes of St. John sales associate Sandra Mohler. "Not everyone needs all that space or all those amenities which drive the price of a home out of your average person's range."
With a little bit of work, these three homes — all available for less than $400,000 — could appreciate in value, Mohler added.
 "These options give people the ability to gain sweat equity while living and working on their home," she said. "All three of these houses are comfortable homes at the bottom of the price range on St. John, which can be improved or enlarged to make them more valuable."
"These homes provide a comfortable place to live, with the basics necessary to be comfortable, without the need to have a rich relative bankroll the purchase," Mohler said.
Saba Cottage is a one bedroom, one bathroom open concept living space nestled among the peaceful hillside of Estate Carolina with views of the lush valley below. The cottage is located on a 0.28-acre lot and an adjacent 0.23 acre lot is included in the asking price of $215,000.
"Saba Cottage has lots of options for different layouts to suit the lifestyle of the homeowner," said Mohler.
"The large screened deck with a view of the Estate Carolina sugar mill and fertile valley below offers a relaxing place to enjoy the view. There are two lots with this property that offer lots of room to expand; or sell one and use the money to add on to the cottage."
Caribbean Cottage Retreat is a gardener's dream, perched on a half acre of property in the Upper Carolina subdivision of Coral Bay. The one bedroom, one bathroom home is listed for sale for $249,000 and also includes deeded access to Johnson's Bay beach, explained Mohler.
"Caribbean Cottage Retreat is on a large shady lot surrounded by tall trees and orchids," said the Holiday Homes sales associate. "This house is well kept, clean and tidy and is found in a quiet neighborhood, close to Coral Bay with deeded rights to a beach. The terraced rock gardens around the house are a delight for gardeners, with may orchids already established."
"This is the perfect house for those who value quiet, peaceful privacy," said Mohler. "It is minutes away from Coral Bay but far from the crazy crowds."
The well built Coqui Cottage, for sale for $372,500, is on a half acre of land in the Estate Fish Bay neighborhood. With footings in place and plans for a main home and pool ready, this newer construction cottage would be ideal both for someone looking to expand or to keep it small.
"Coqui Cottage is a newer, well-built cottage that would be a comfortable place to live while building a luxury villa," said Mohler. "The house could then provide a guest cottage or caretaker house to manage the property. Or it could remain a home for the person who doesn't want a large house to clean and maintain."
"The Fish Bay community has a lovely harbor for a small boat, kayak, paddle board, snorkeling and other watersports," said the Holiday Homes sales associate. "Coqui Cottage is only 15 minutes away from the busy Cruz Bay town, yet it offers a far more laid back lifestyle which makes it feel like it's in another time zone."
For more information about Saba Cottage, Caribbean Cottage Retreat or Coqui Cottage, call Mohler at Holiday Homes of St. John at (340) 774-8088 or on her cell phone at (340) 514-5968.