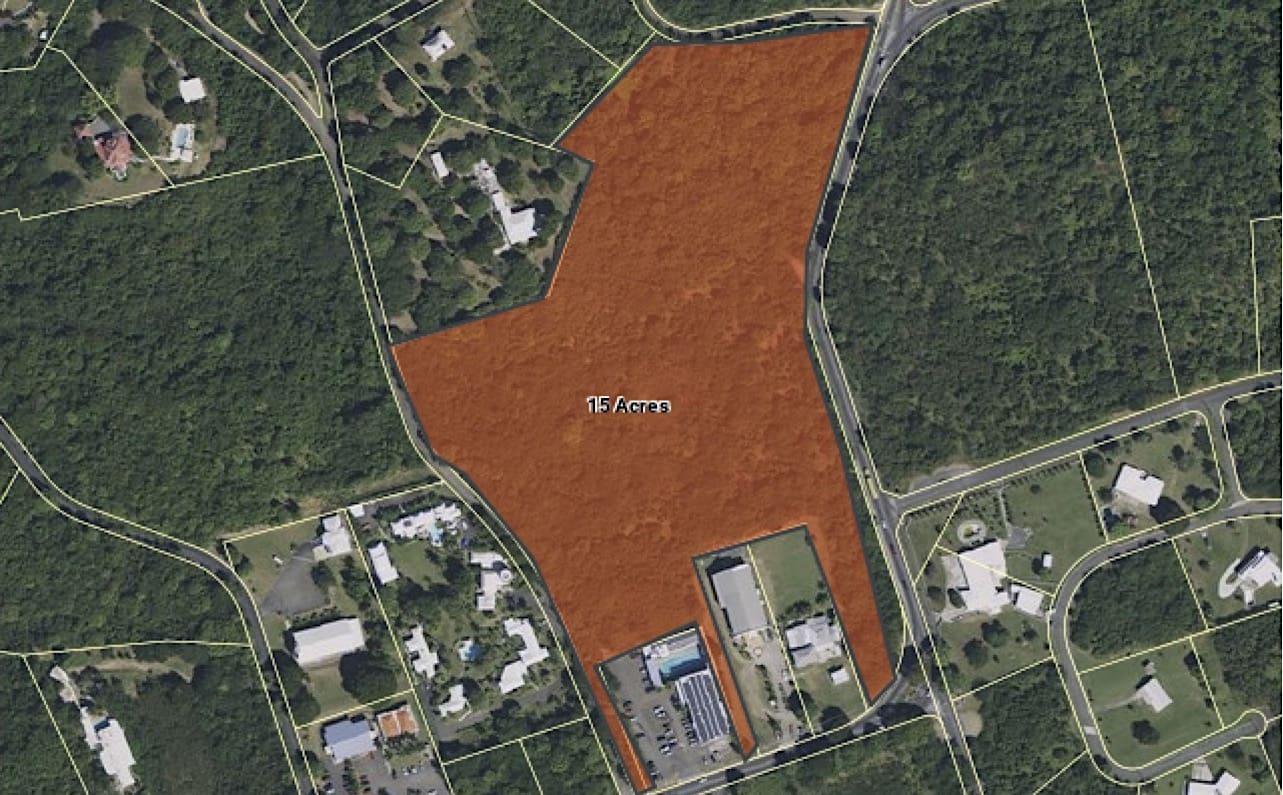 A petition seeking to block a proposed strip mall in nearly 16 acres of virgin St. Croix green space has quickly gathered support.
By Friday morning, more than 309 signatures backed the change.org petition, which urged the U.S. Virgin Islands Legislature to not rezone the Beeston Hill land from residential to business.
A Department of Planning and Natural Resources study recommended against the proposed development, which included retail space, a restaurant, condominium complexes, a medical center, and parking lots. The report included voluminous objections to the project from people living in the area, including flooding and traffic concerns, as well as a negative impact on their property values.
The DPNR report also said the developer would not be held to the conceptual drawings or stated plans once a zoning change was made. People living nearby worried the area could be littered with tattoo parlors and nightclubs, heavy equipment and trucking industries.
The would-be developers altered their plans, removing the medical center, and presented them to the Senate in hopes legislators would rezone the land despite DPNR's recommendation against it.
Three St. Croix senators — Sen. Kurt Vialet, Sen. Kenneth Gittens, Sen. Novelle Francis — and Senate President Donna Frett-Gregory applauded the developers, characterizing them as local people up against "snowbirds" and off-island landlords interested in profiting from short-term rentals.
Residents of Beeston Hill, as well as other areas surrounding the proposed construction site, pushed back. People from Beeston Hill, Hermon Hill, Questa Verde, Golden Rock, and Rosegate contacted the Source, saying they had lived in their homes for decades, some with family roots in the area going back centuries. They were puzzled why the senators would portray their neighborhoods as Airbnb communities.
At least 23 people had commented on the online petition by Friday morning, most calling for an end to spot zoning, a practice that can result in quiet residential neighborhoods pockmarked by industrial or 24-hour commercial enterprises.
Several petition signers suggested the would-be developers put their efforts toward revitalizing existing shopping malls, many of which are underused or vacant. They reiterated the would-be developers' acknowledgment that they had purchased the land, knowing it was zoned for sparse residential structures, not a large commercial venture.
"There's plenty of empty retail space begging for rehab. Make use of it! The traffic in this area is already heavy. Why destroy more natural green space?! This project has no positive purpose for anyone beyond the developer's reach," wrote one petition signer.
Another signer paraphrased a well-known Joni Michell song: "I don't want my paradise to be a parking lot! There are many existing areas that are already zoned commercial use. The natural beauty of St. Croix must be preserved!"