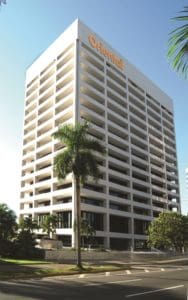 Following the increased spread of the coronavirus (COVID-19) in the territory, Oriental Bank has announced a change to its service hours effective Monday, Aug. 17.
Oriental branches in Altona, St. Thomas and Sunny Isle, St. Croix, will be open to the public for the days and times listed below until further notice.
Branch Lobby Hours (Open by appointment only)
Monday to Wednesday     8:30 a.m. to 1 p.m.
Thursday to Friday           8:15 a.m. to 1 p.m.
Saturdays                         9 a.m. to 1 p.m.
Drive-Thru Hours
Monday to Friday             8:30 a.m. to 3 p.m.
Saturdays                         9 a.m. to 1 p.m.
Customers 65 and older, those with special needs, employees of hospitals or laboratories, and law enforcement officers will have preferential access. These customers should present their senior citizen card, driver's license, government ID, or work identification to the branch security guard who will allow preferred access. Transactions may be made only for the account of the person who meets the special treatment requirements; transactions for third-parties or companions will not be permitted.
Oriental urges its customers to stay connected through Online Banking and Mobile Banking, which provide 24/7 access. Customers can also access balances, make payments, transfer between accounts, and verify their transactions and paid checks, among other services, through the automated voice system by calling 1-866-972-6841.
Oriental branches will continue to conduct temperature checks of visitors to the branch. Everyone who enters must wear a face mask, use hand sanitizer and maintain a 6-foot distance from others.
For more details and updates on hours and services, visit https://covid.orientalbank.com/usvi.