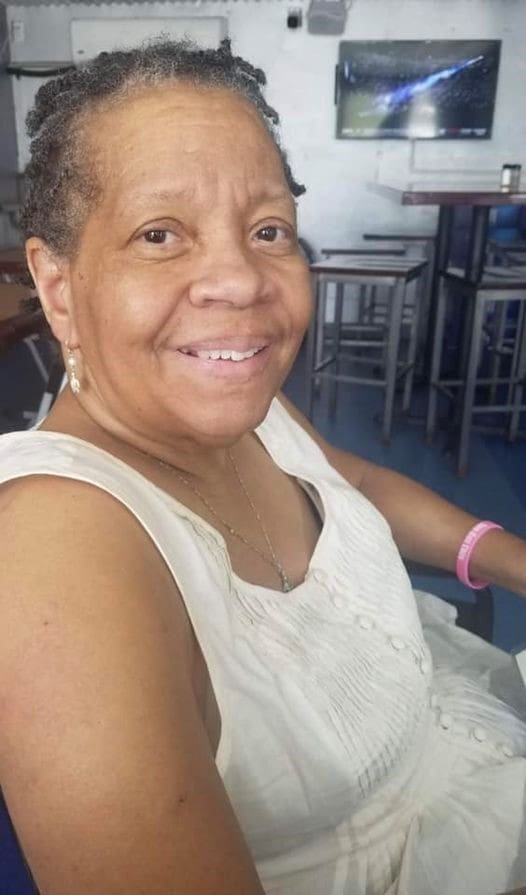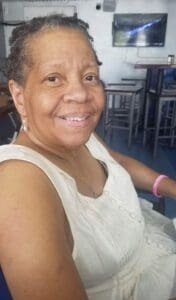 The Blake and Simmonds families announce the passing of their beloved daughter, sister, wife, mother, aunt, cousin and friend Patricia Ann Blake-Simmonds.  Patricia "Pat" gained her heavenly wings on Sunday, May 14.
She is preceded in death by her father, Eric W. Blake Sr.; father-in-law, Joseph L. Simmonds; sons: Tristian and TJ Simmonds; sister, Erica Blake Washington; and nephew, John Henley.
She is survived by her daughter, Nyda M. Simmonds; granddogs: Lundin Rose Blake and Luna Bell Blake; and mother, Madonia Blake;
She is also survived by mother-in-law, Maria T. Simmonds; sisters: Felicia Blake and Anicia Blake; sisters-in-law: Larice Simmonds-Willson, Melissa Simmonds, Mercey Simmonds, Lesliann Simmonds, Mariel Blake and Beverly Lewis Blake; and brothers: Michael Blake and Eric "Akineyemi" Blake Jr.
She is also survived by brothers-in-law: David K. Washington, Lawrence J. Rucker, Jose Simmonds and Joseph A. Simmonds; nieces: Symra Chinnery Wilkinson, Katrina Washington, Tiffany Rucker, Leilani Simmonds, Jasmin Simmonds and Angela Simmonds; nephews: David S. Washington, Jullian Rucker, Cinquie Simmonds, Obayemi Blake and Joshia Blake; godchildren: Sarah Berry, Sally Berry, Anjolie Boden and Alliel Phillips; as well as many other relatives and friends.
Although sudden, we know Pat is at peace. The family acknowledges, accepts and appreciates everyone's words of condolences.  The memorial service will be held at 11 a.m., Thursday, May 25, at the Blyden Memorial Chapel.
Professional services have been entrusted to Turnbull's Funeral Home and Crematory Services, 3815 Crown Bay, Suite 10, Charlotte Amalie, St. Thomas, U.S. Virgin Islands, 00802. Office: 779-6565 and Fax: 340-779-6566.