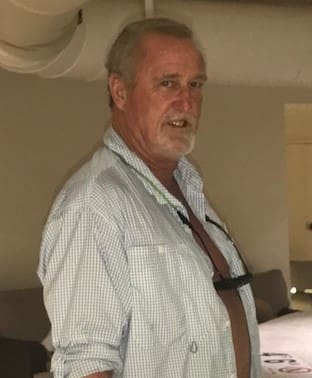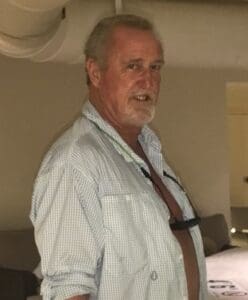 Philip Richard Clemo, known as Richard, age 69, died peacefully on St. Thomas, U.S. Virgin Islands, on April 7.
Richard was born on Nov. 24, 1953, in Sheffield, England, to Philip and Mary Clemo. After Philip and Mary took their family to Chester, Va., in 1969, Richard graduated from Thomas Dale High School in 1971. He graduated from the University of Virginia in 1975.
Richard enjoyed a successful career in the insurance industry, eventually starting his own insurance adjusting agency. At the time of his death, Richard, a loving husband, was happily married to Ana Miraftabi, who was his partner in life for 18 years. Richard and Ana shared a love of travel, never missing an opportunity to explore new places, cultures and cuisines.
At an early age, Richard developed a passion for fishing and the outdoors. His love of the sea drew him to the U.S. Virgin Islands, and he would spend the majority of his life living on the Island of St. Thomas, where he was never far from a boat or a fishing pole. Richard was energetic and hard-working, a skilled gardener and a lover of Jack Russell terriers.
Philip Richard Clemo is survived by his wife, Anna Miraftabi; his mother, Mary Clemo; brothers: George Clemo, Henry Clemo and Peter Clemo; and sisters: Ana Clemo, Ruth Clemo and Francis Clemo Burkhart.
In lieu of flowers, family and friends are invited to donate to WISAR (Water Island Search and Rescue) in the U.S. Virgin Islands.