The changing of the veteran's cemetery flags, an annual Memorial Day tribute since 2001 took place on Saturday across the territory. The changing of the flags consists of volunteers installing small American Flags near graves of soldiers who have passed on.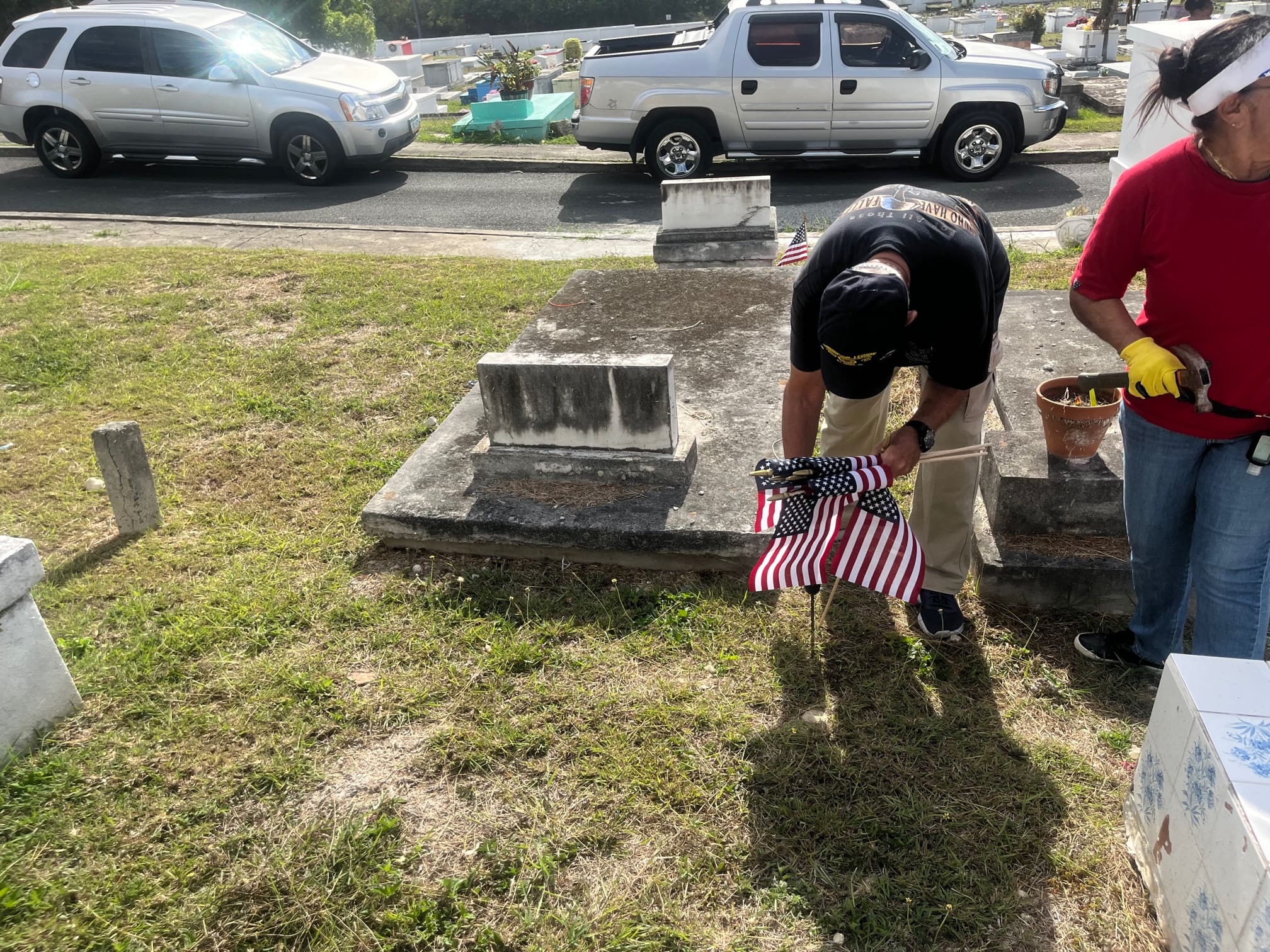 Flags were installed on all three islands of St. Croix, St. John, and St. Thomas. At the Kingshill Cemetery 1st Vice-Commander Annie Day Henry who stepped in for Commander Secundino Roman-Cruz said, "We will probably install 700 plus flags today. This is the largest cemetery where veterans are. This is not just being done at this cemetery. Wherever veterans are, we are there."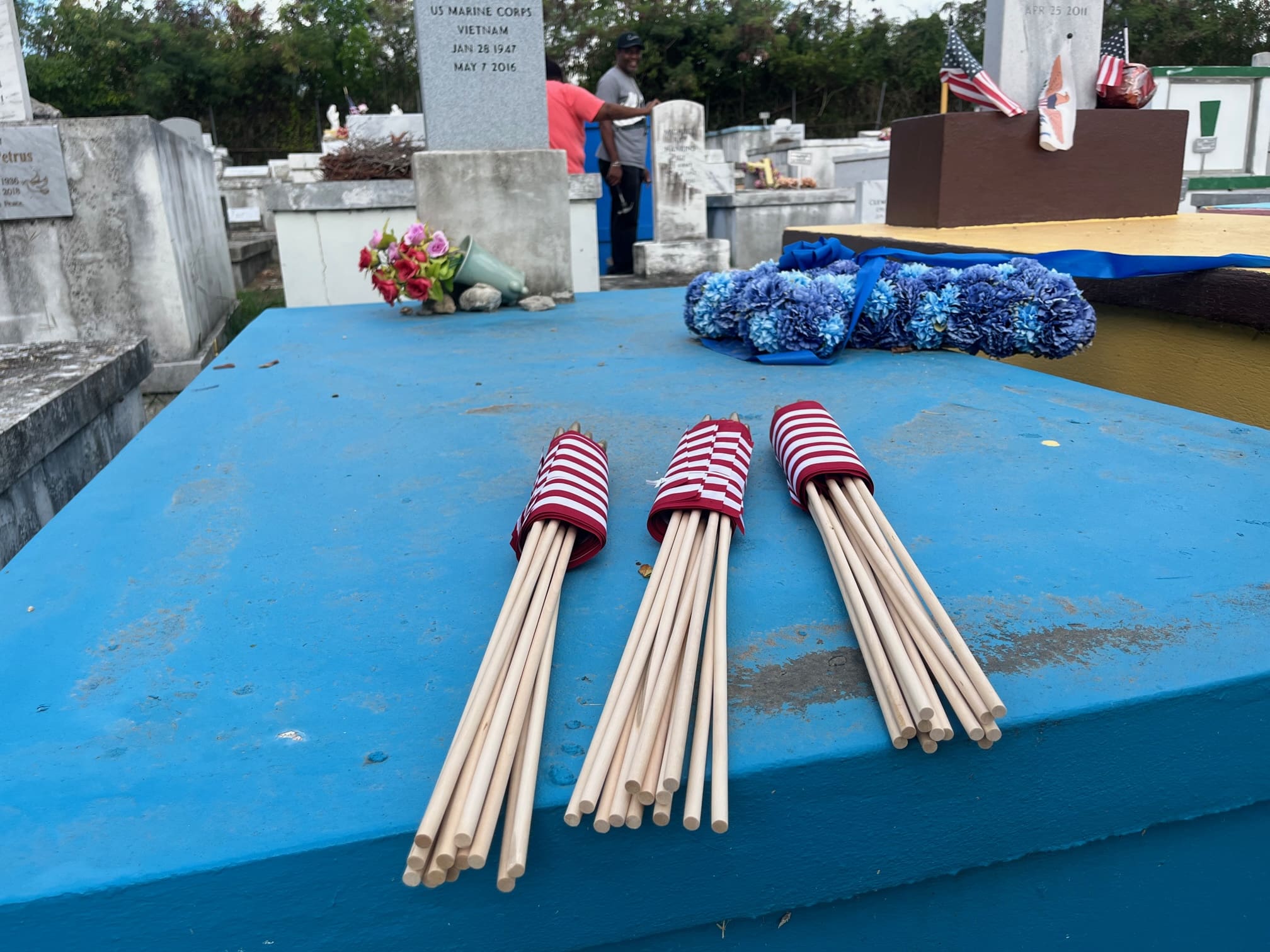 With drills, picks, and other tools to make small holes near the grave, participants from the American Legion Post 102, American Legion Auxiliary Unit 102, the Virgin Islands Chapter Tuskegee Airmen, Inc. a youth aviation club.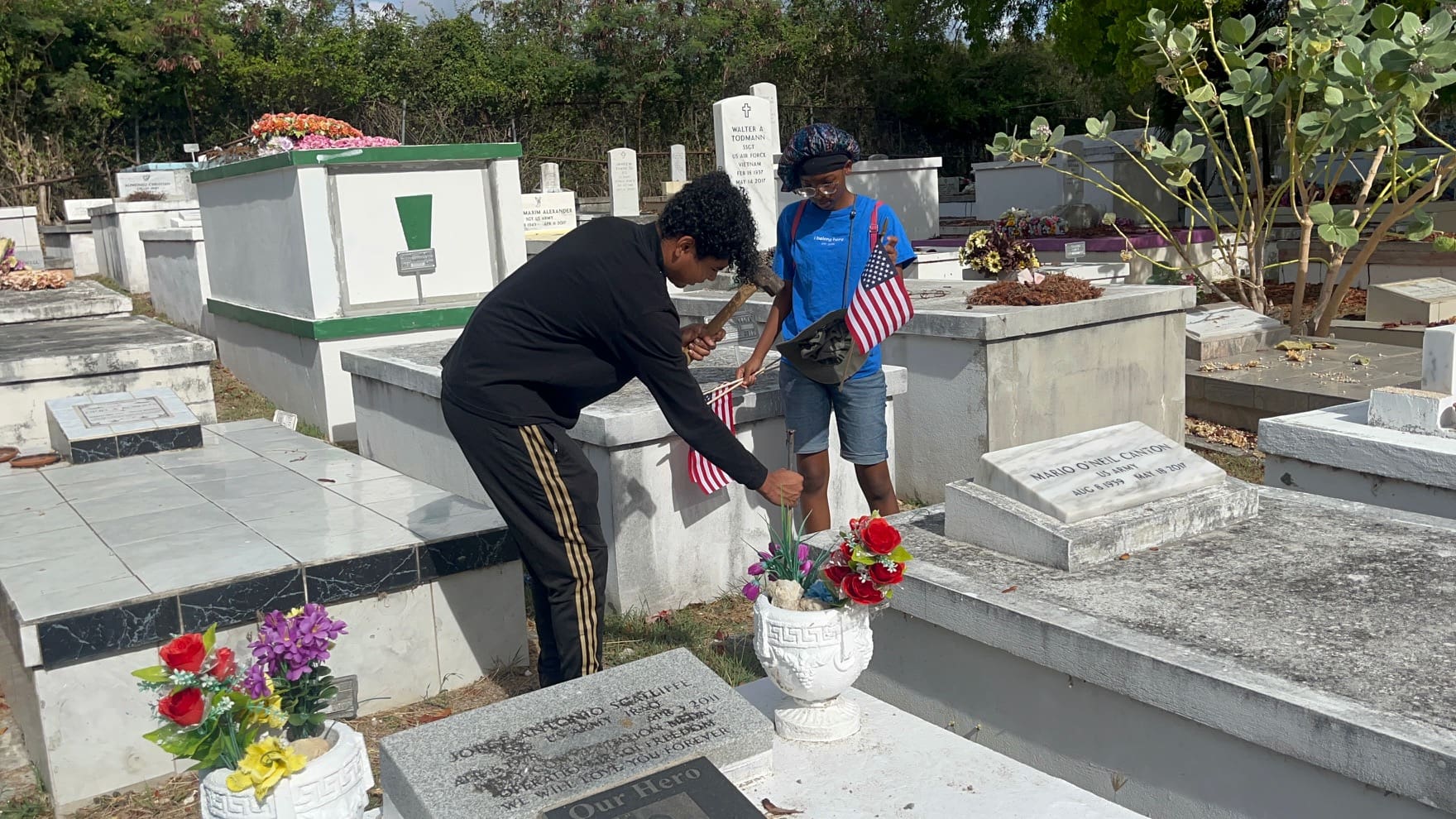 "We think it's very important that we not forget all the sacrifice that all these soldiers have given because we say when you enter the military you are writing a check and that check says I am willing to give my life for my country. The motto for the American Legion is 'For God and For Country. We practice that. We gave service to our country and now we are giving service to our community," said Henry.
Henry said the reason you may not see the flags while visiting the cemetery is due to inclement weather and other reasons the flags deteriorate and disappear. Henry says that they have a ceremony for those old flags during flag day and when contacted they would collect the old flags.
Robin Clarke Thompson, who is the President of the American Legion Auxiliary said, "It just puts me in a position where I can think one day I will be here and for now I am not, but let's represent and show respect to those who have gone on in a positive way.  Remember, we are here to serve and what did they do? Served. So those who are left behind are to continue serving." Thompson said not only those on the battlefield but those who live on island as well.