Sunday afternoons were made for this, friends and neighbors mingling amid the tables and tents of Coral Bay's first arts festival. A modest crowd gathered at Our Place, a new park space south of Centerline Road and west of the juncture to Rt. 107.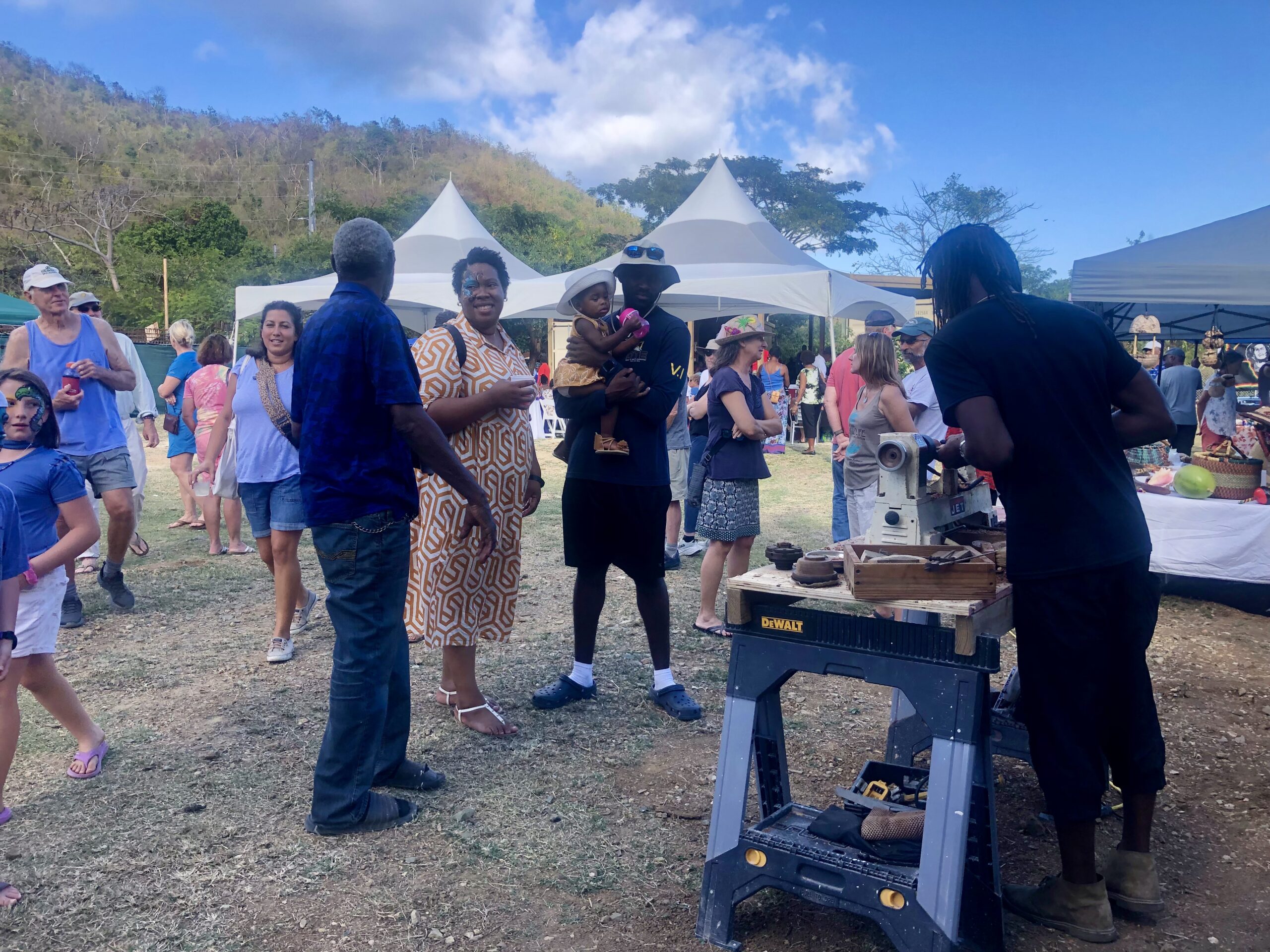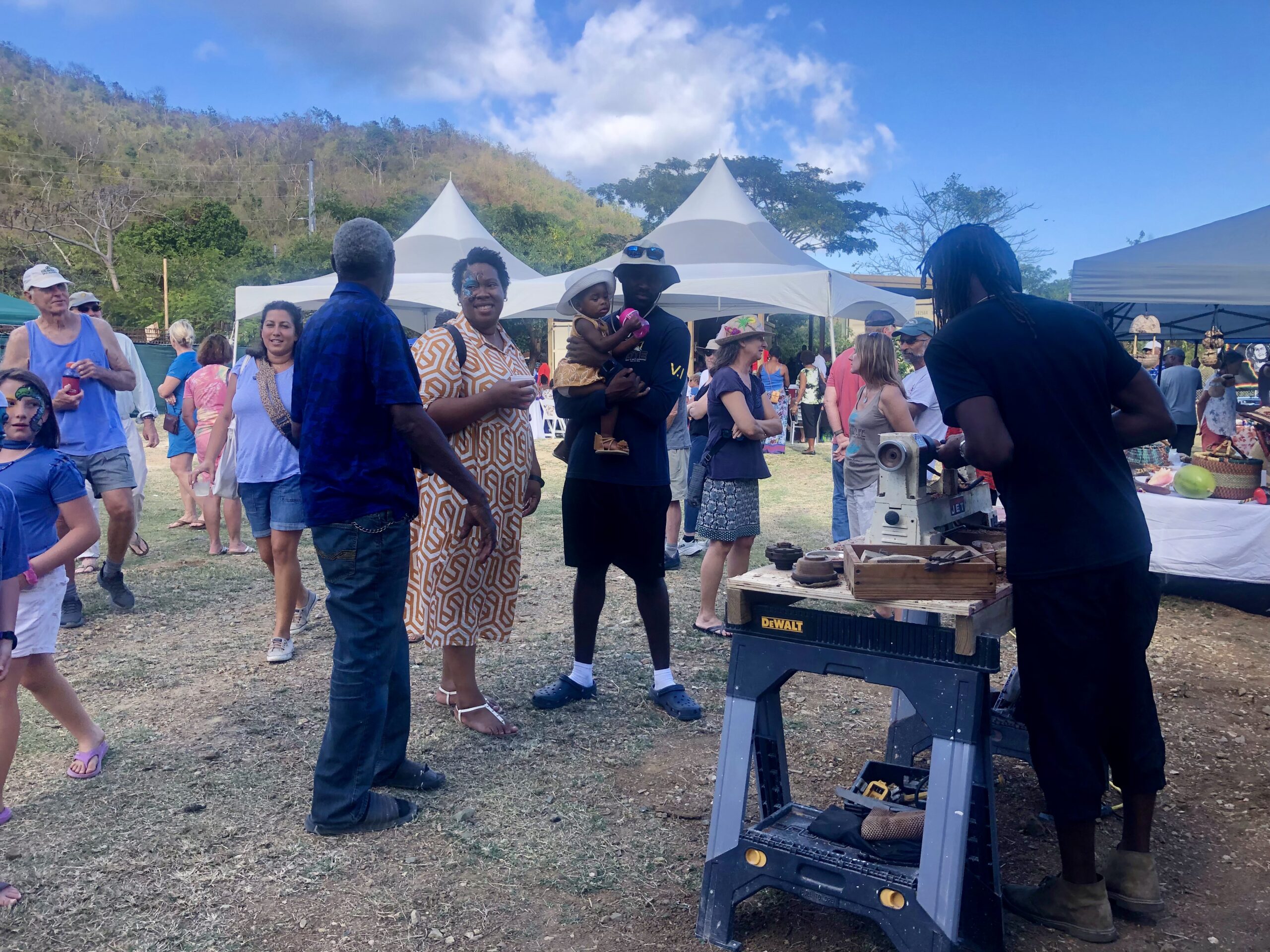 Organizers staged an afternoon of family fun and live demonstrations. Dr. Hadiya Sewer, co-founder of the nonprofit cultural group St. JanCo said it took a year to plan and stage Sunday's art fest. The event was based on the St. John Arts Festival, put on every February by Frank Langley.
St. JanCo Executive Director Lauren Prince and Event Planner Jovanna Laurencin worked with Sewer on obtaining the rights for the arts festival and putting together the logistics. "It took quite a few months," Sewer said.
About a half dozen exhibits lined the park's perimeter while a popular band jammed in the pavilion. JanCo Co-Founder Kurt Marsh salvaged an old lathe to make spinning tops that were eagerly scooped up by passing children.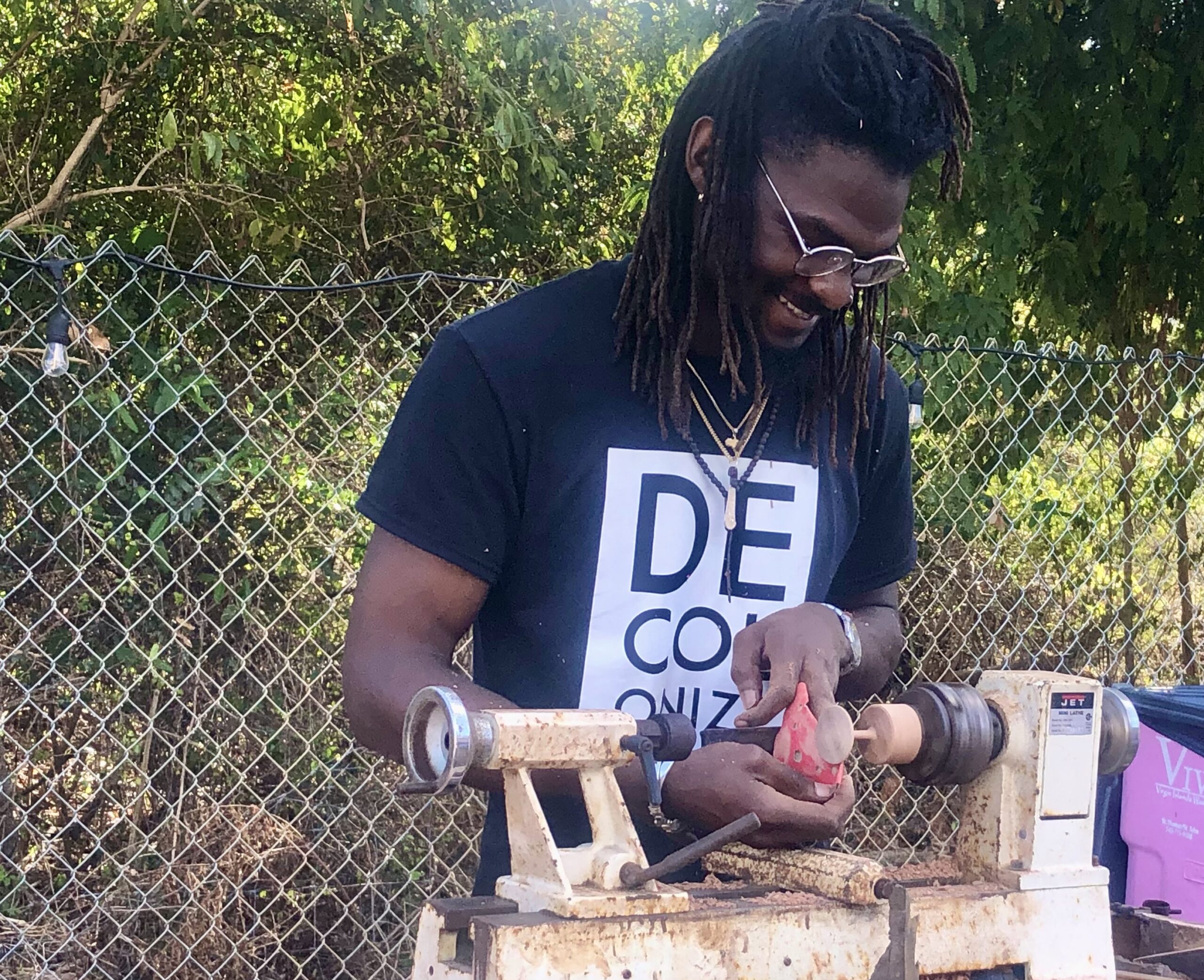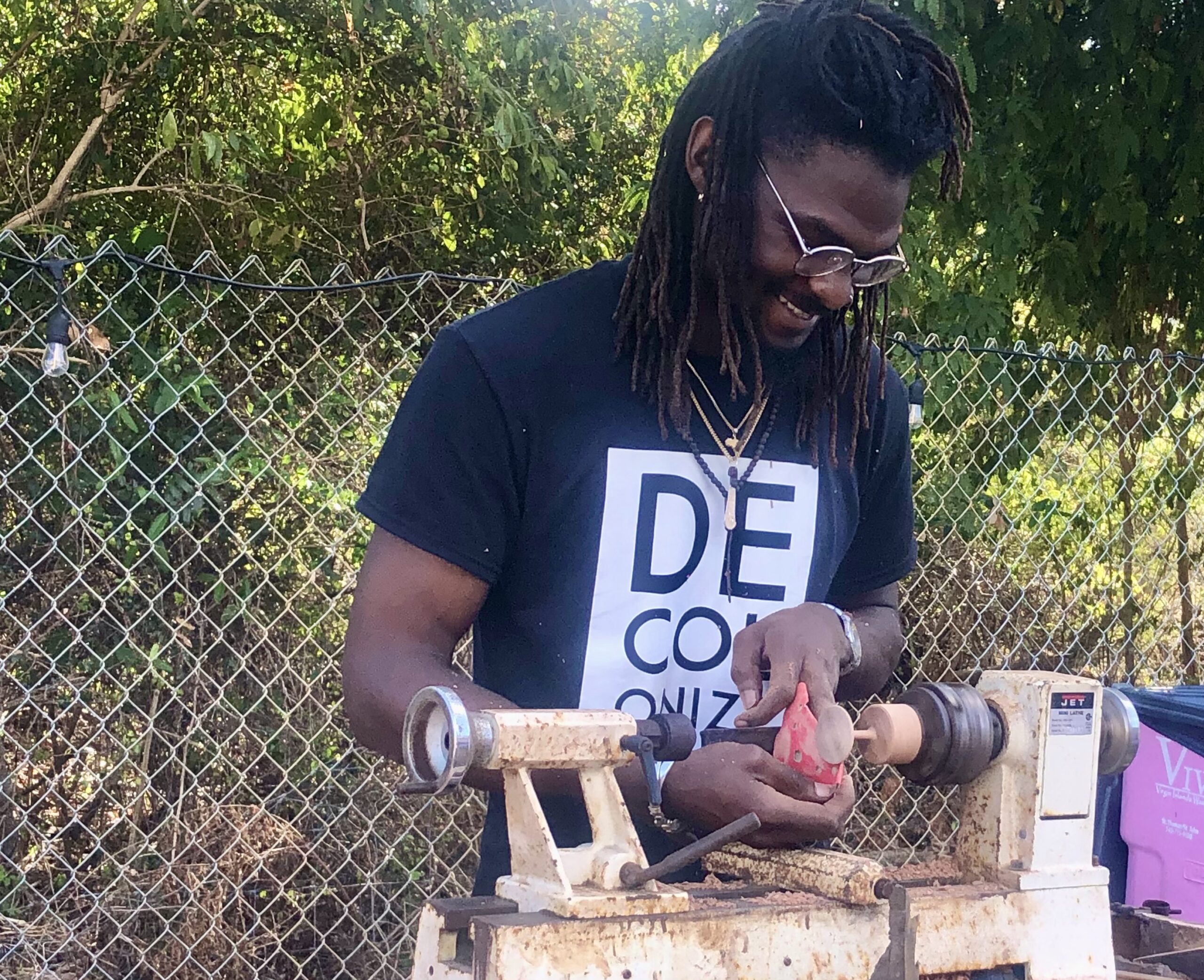 Sunday was also a day to celebrate body art. Henna stylist Rocky Lee decorates a customer's hand while the curious looked on.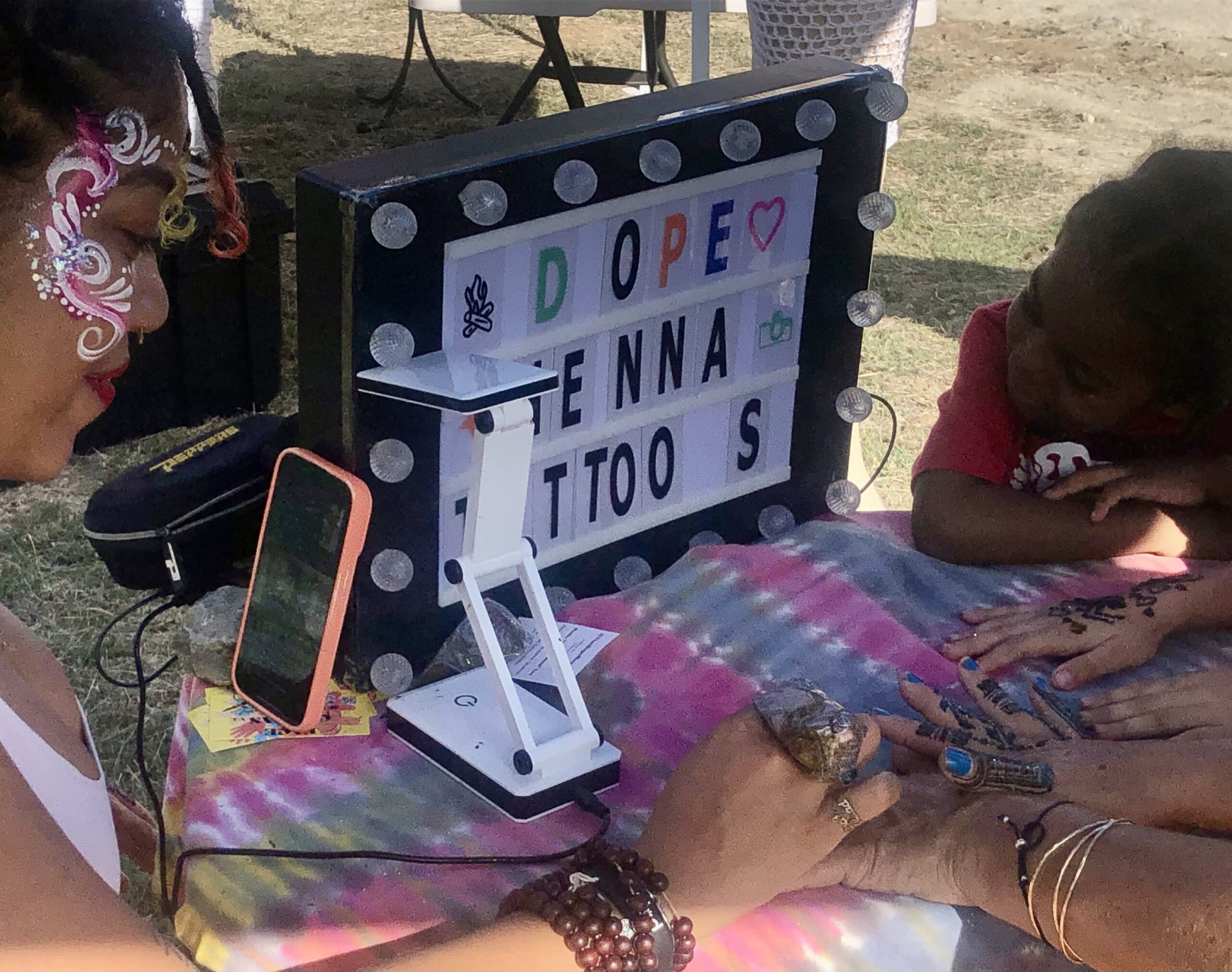 David Knight Jr. and Priscilla Hintz cut some style to the tunes of the Quelbay Redemption Band. The band has been gaining popularity with locals and tourists at its regular performance spot in Susannaberg on Saturday nights. They took time on Sunday to entertain in Coral Bay.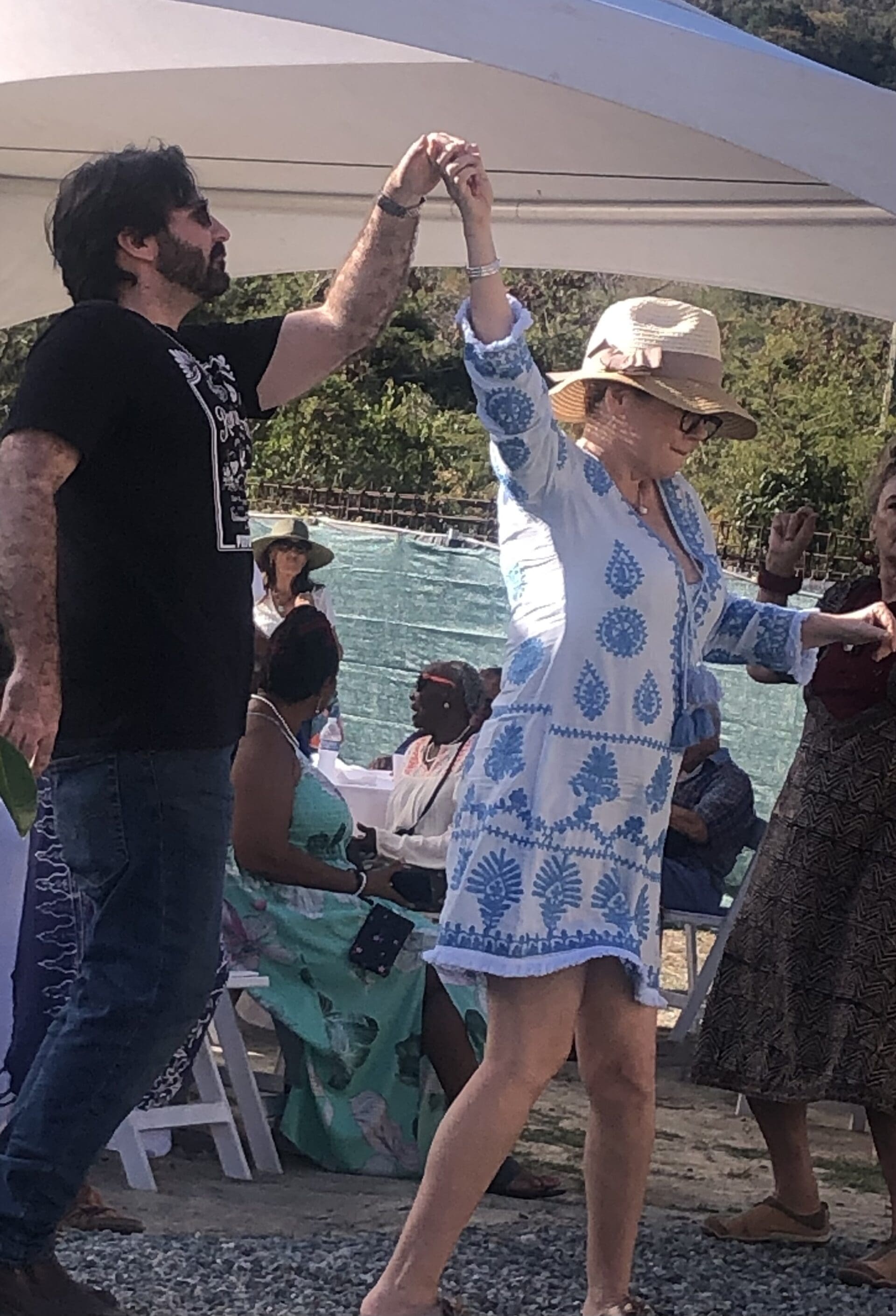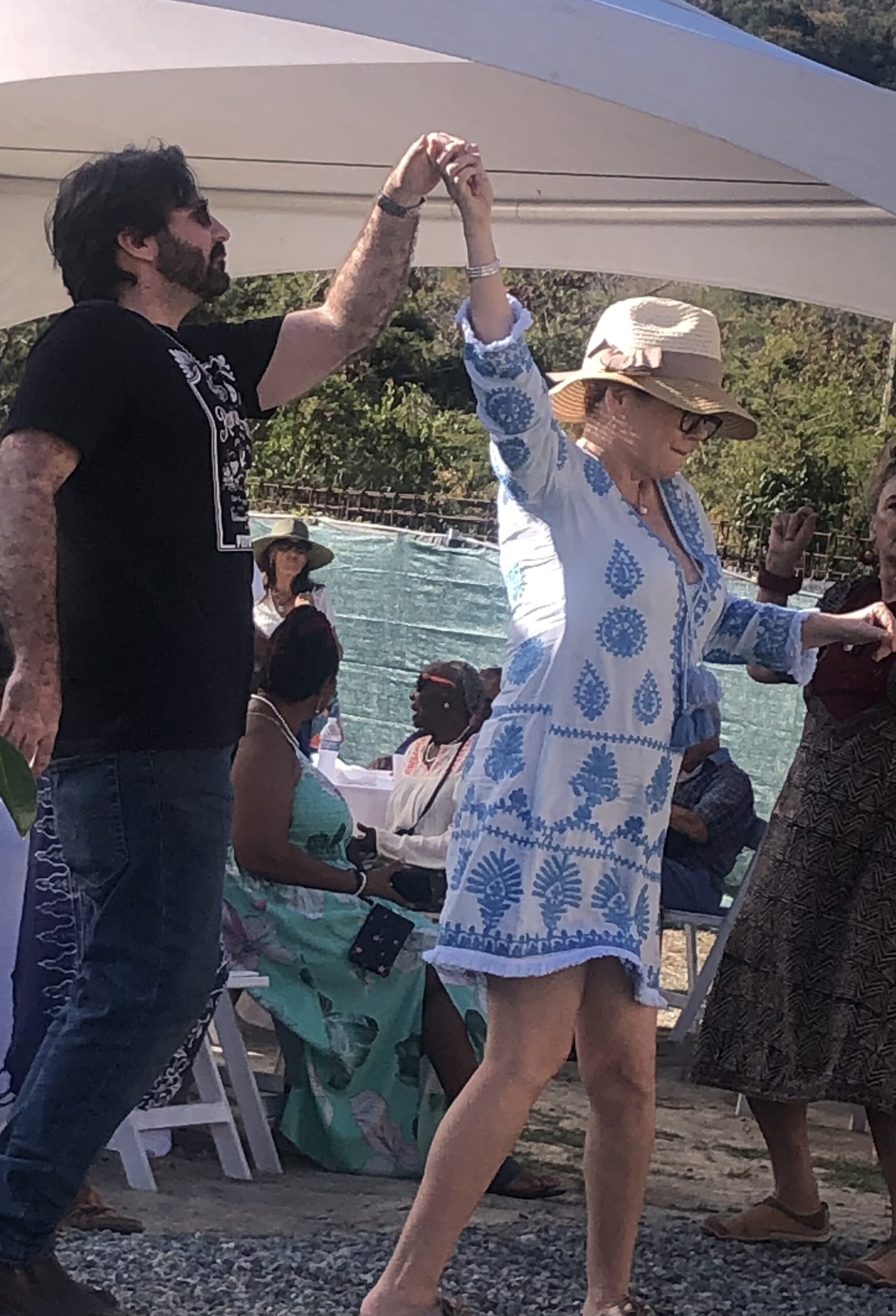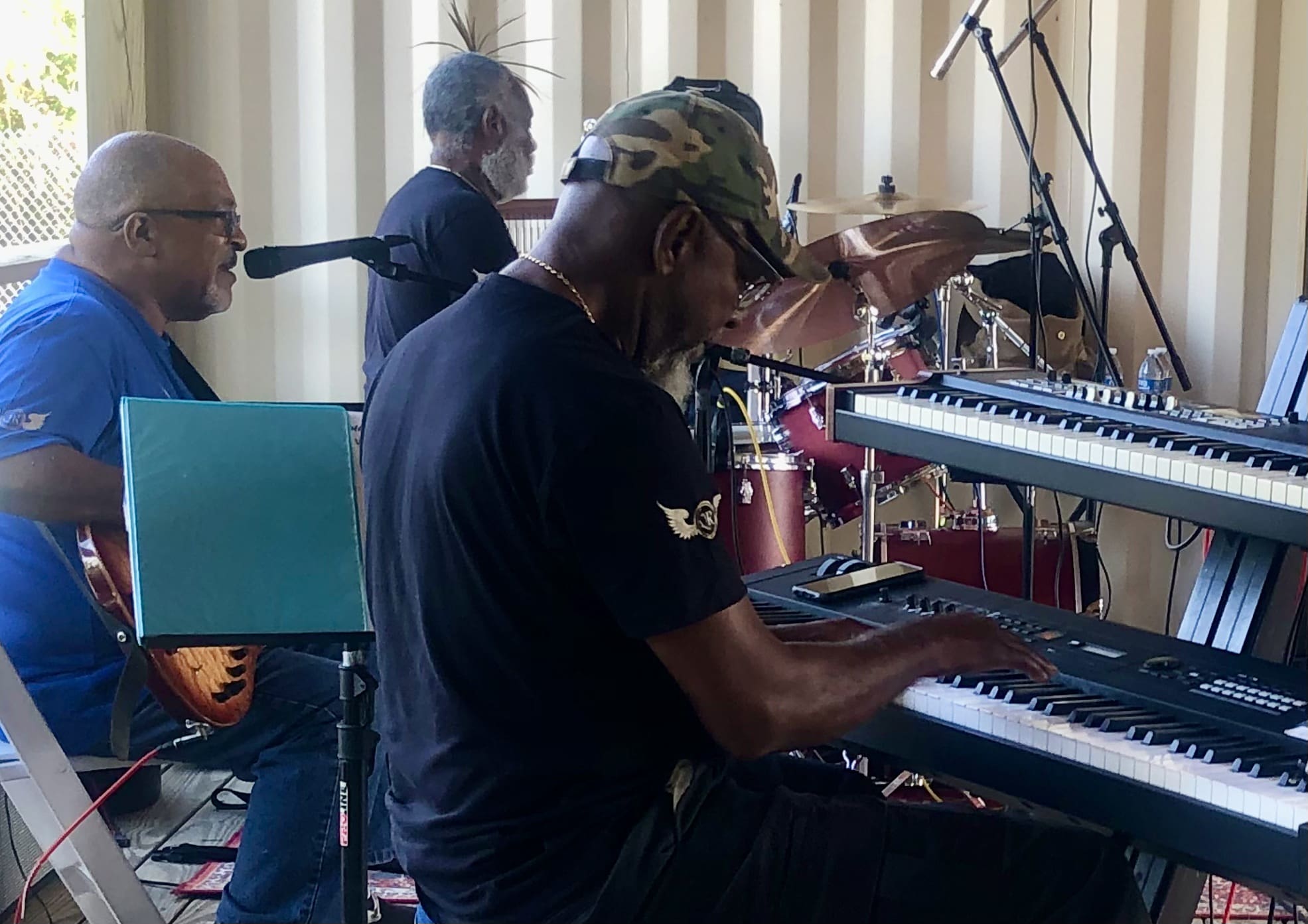 And Codencia Smithen said she used her education in business and her love for art to create vivid images for eight-year-old Heaven Callwood.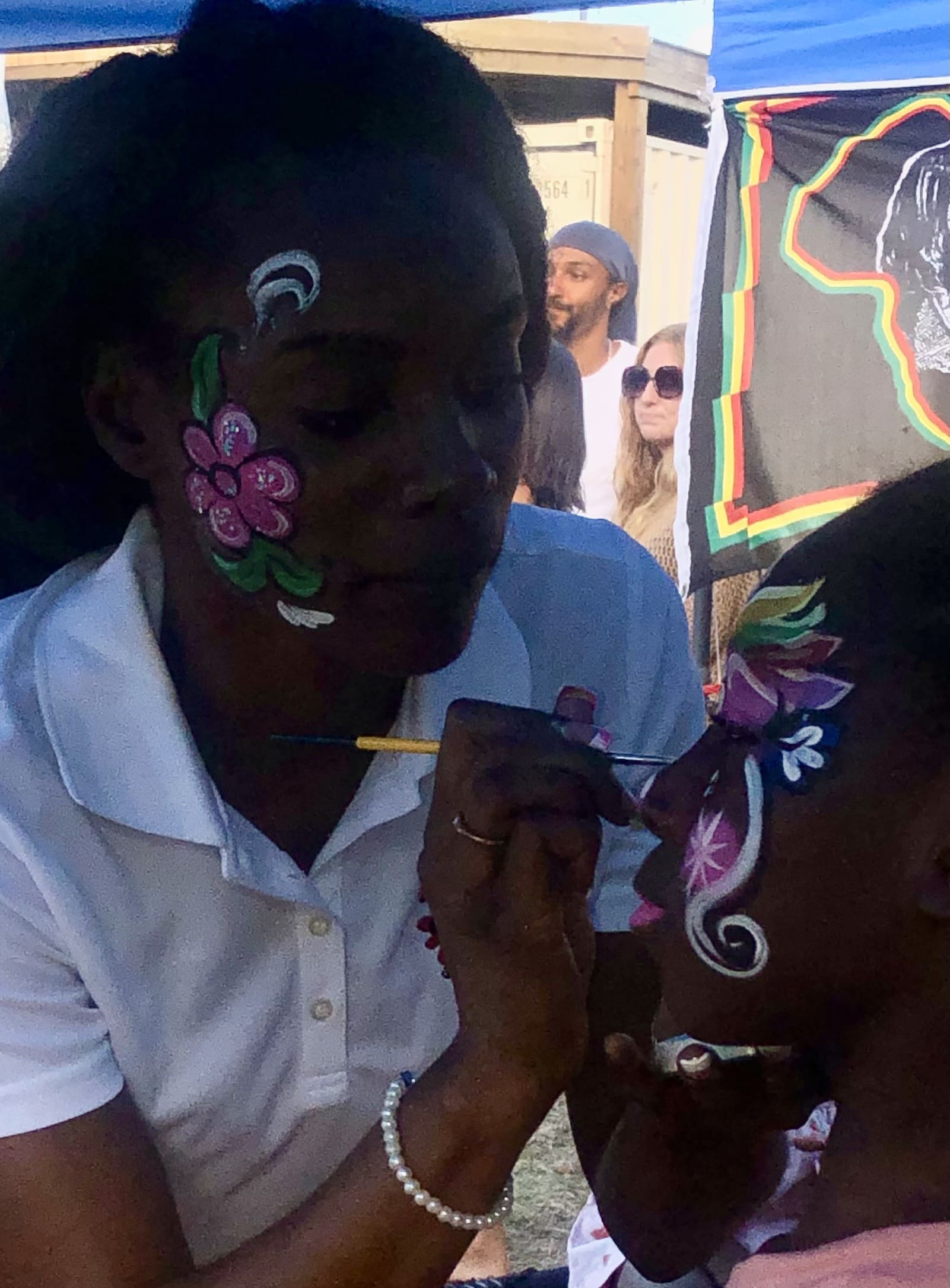 Our Place opened to the public with its first Fish Fry on March 22.