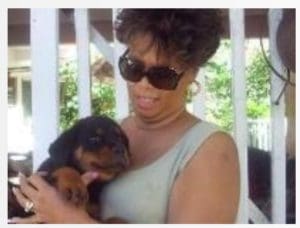 Phyllis Louise Hall died on Nov. 17. She was 73 years old. Phyllis managed and owned Hillcrest Guesthouse in Cruz Bay, St. John, USVI.
She was preceded in death by her parents: Ethlyn Lindqvist-Hall and Samuel Hall Sr.
Born in New York, she moved to St. John in 1959. The family lived at Peter Bay then moved to Cruz Bay while Hillcrest Guesthouse was under construction.
Graduated from P.S. 102 from 6th grade;  located on East 113 Street, Manhattan, New York and the Charlotte Amalie High School on St. Thomas, class 1965.
Also graduated from The University of the Virgin Islands, St. Thomas,  with a Bachelors' Degree in Biology.  Her Junior year was spent as an exchange student at the University of Connecticut, UCONN, where she also learned to ice skate.
She graduated from Howard University, Washington, D.C., with a Masters in Bio-Environmental Engineering and worked for the USEPA and USFDA in Washington DC, and the Virgin Islands Governtment for over 32 years, in the Enid M. Baa Library, in Dept. of Conservation and Cultural Affairs Water Laboratory and as a Environmental Engineer in the Dept. of Planning and Natural Resources. She was the proud Manager and Owner of Hillcrest Guest House in Cruz Bay, St. John where she lived and accommodated her guests from 1987 until moving to the states to be closer to family.
She was often encouraged by her mother Ethlyn Harthman Lindqvist Hall and Grandmother Delia Moron Hall of St. Thomas, Danish West Indies to pursue  her education so that she could have more choices, than they did.
Phyllis was survived by her two daughters: Janov and Tanya Wernicke; three grandsons; sister, Elsa Hall; the Lindqvist, Harthman and Moron families of St. Thomas, St. Croix, New York and abroad; and friends too numerous to mention.
Due to the COVID-19 pandemic, a private memorial will be held. Condolences can be sent to PhyllisHall.Memorial@gmail.com
In lieu of flowers, please make a donation to St. John Animal Care Center (www.stjacc.org), Cancer Support VI (www.CancerSupportVI.com) or St. John Cancer Fund (www.stjohncancerfund.org).