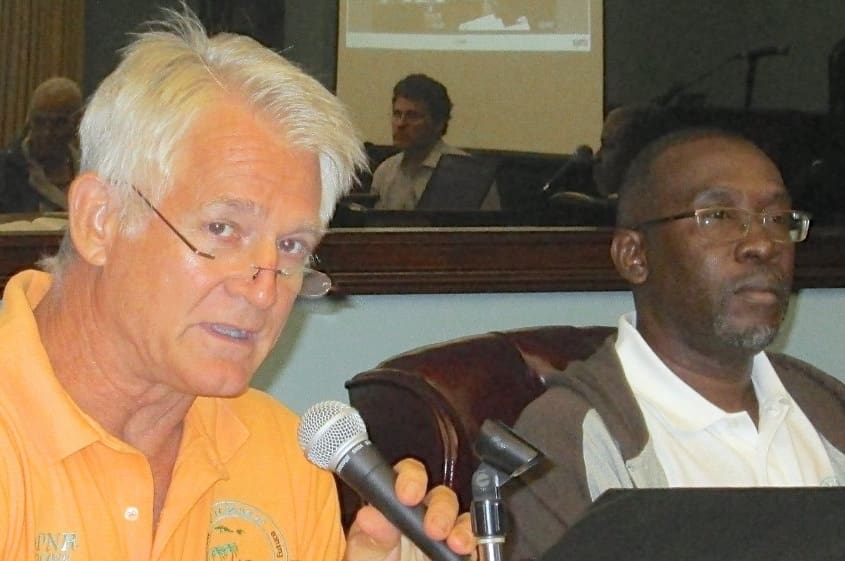 Officials from the Department of Human Services brought their plans to restore Head Start preschool services to St. John at a Thursday meeting of the Coastal Zone Management Commission. A contractor hired by Human Services to develop the plans led the presentation at a virtual meeting hosted by Planning and Natural Resources.
The St. John Head Start has been closed since it was damaged in the passage of hurricanes Irma and Maria in 2017. Assistant Human Services Commissioner Carla Benjamin said when it is restored, up to 20 St. John families will be able to get their preschoolers ready to attend kindergarten in private, public or parochial schools.
And while there is more than one Head Start center each on St. Thomas and St. Croix, St. John had only one, Benjamin said. The Head Start centers largely serve children from low-income families, children with special needs and those for whom English is a second language.
Carlos Sanchez from the architectural and engineering firm CPH Inc. led commission members through the design concept for the new Head Start, located near the Elaine Sprauve Library in Contant-Enighed. The proposed plan calls for demolition of the existing building and construction of two adjacent buildings, and an eight-vehicle parking lot.
Engineers working with CPH also designed the building to withstand up to 180 mph storm-force winds, Sanchez said. The architect's representative added that an application for demolition permits has already been filed with Planning and Natural Resources.
St. John Coastal Zone commission Chairman Andrew Penn asked if, when built, the Head Start center will be suitable for use as an emergency shelter. "Because right now, the island has no shelter," Penn said.
Sanchez said it was a possibility. "Yes, in case it's needed, it can serve as a shelter," he said.
Commission member Elissa Runyon asked about an anticipated completion date. Attorney Brion Morrisette — also a commission member — asked Sanchez if planners had considered the prospect of having additional government land available if the animal shelter adjacent to the Head Start is moved.
Member Kurt Marsh Jr. asked Benjamin if Human Services considered moving the Head Start to another location on St. John. She said no, other centers on other islands were moved because there was available land and the storm damage they incurred was extensive.
"The kids are going to benefit," said commission member Raef Boulon. The chairman said if all went as planned, he would support the project.
As the meeting ended, the chairman announced there is a seven-day public comment period, starting Thursday. A decision meeting by the commission would take place in 30 days.