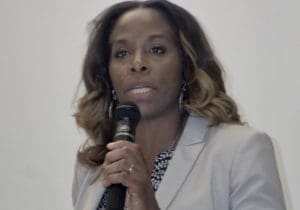 Congresswoman Stacey E. Plaskett released the following statement regarding the passage of the American Rescue Plan Act of 2021 (H.R.1319):
"The coronavirus pandemic and economic crisis are destroying lives and livelihoods across the country.  Tens of millions of Americans have been infected, and on Sunday, we passed the tragic milestone of having lost half a million lives to the virus.
Meanwhile, the economic crisis is accelerating: over 18 million Americans are receiving unemployment benefits, nearly 24 million Americans are going hungry with an estimated 12 million children living in households with food insecurity, up to 40 million Americans cannot afford to pay rent and fear eviction, school closures threaten the education of countless millions of our children, and our most vulnerable communities are bearing the brunt of these twin crises as underlying health and economic inequities grow worse.  Over 2.3 million women have been forced to leave the workforce entirely, including nearly 1 million mothers, and eight of ten minority businesses are on the brink of closure.
"The plan finishes the job on the President's promise to provide $2,000 in direct assistance, with checks of $1,400 per person, following the $600 down payment in December.  The plan will provide direct housing and nutrition assistance, expand access to safe and reliable childcare and affordable healthcare, extend unemployment insurance, and support 27 million children with an expanded Child Tax Credit and 15 million workers through the Earned Income Tax Credit.
"I am proud to note the inclusion of special provisions in this bill for the Virgin Islands that I have been fighting for since I came to Congress.   This plan creates equality in the Child Tax Credit and the Earned Income Tax Credit for the Virgin Islands, including an advancement of the Child Tax Credit in 2021. This legislation provides federal reimbursement to the Virgin Islands for the cost of these federal tax benefits, and for educating preparers to encourage more workers to elect the tax credits.  This will be very important to raise wages, reduce poverty and improve the economic standing of low-income Americans in the Virgin Islands as we fight the Covid-19 pandemic.
"This bill also includes a direct federal fiscal transfer of $584 million to the government of the Virgin Islands to respond to the public health emergency and address the negative economic impacts of this pandemic.
"The American people need to know that, during this historic crisis, help is on the way."