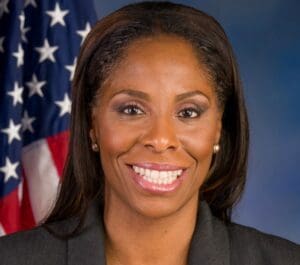 Congresswoman Stacey E. Plaskett released the following statement regarding the introduction of legislation to recognize the 175th Emancipation Day (H. Res. 368) in the House of Representatives:
"Last week, I introduced the 175th Emancipation Day Resolution to encourage all Americans to recognize the historical significance of the emancipation of enslaved peoples of the Danish West Indies. The 175th Emancipation Day, July 3, 2023, provides an opportunity to acknowledge the enormous strength and resilience of enslaved peoples in the Virgin Islands, as well as the cultural, economic, and social contributions of Virgin Islanders to the United States.
"This legislation provides an opportunity to reflect on the blessing of our present freedoms and serves as a reminder of the continued struggles for equity and justice, both in the territory and globally. I am pleased to introduce this resolution and support the continued celebration of Emancipation Day for the American people to learn more about the past, better understand the experiences that have shaped the United States, and maintain an unwavering commitment to preserve, protect and defend human rights.
"The end of slavery is important to the history and heritage of the United States, and indeed around the world. I thank my colleague Congressman Guy Reschenthaler (R-PA) for his support and for serving as an original co-sponsor and look forward to this resolution advancing through the legislative process."