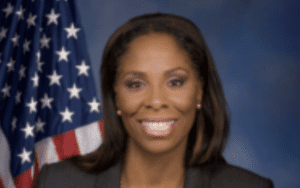 Congresswoman Stacey E. Plaskett, a member of the House Ways and Means Committee, released the following statement on the increase in Territorial Highway Program funding included in the Infrastructure Investment and Jobs Act for the Virgin Islands:
"The Infrastructure Investment and Jobs Act (IIJA), also known as the Bipartisan Infrastructure Law, is the largest long-term investment in U.S. infrastructure in almost 100 years. I am tremendously pleased to announce that President Biden and the U.S. Department of Transportation yesterday announced more than $1.14 billion to repair and rebuild roads and bridges in Puerto Rico and four U.S. territories, including the Virgin Islands, a 14% increase over the next five years.
"In FY2022, the Virgin Islands and three other U.S. territories, not including Puerto Rico, will receive a total of $46 million dollars to construct and improve a system of arterial and collector highways and necessary inter-island connectors.
"This historic legislation will not only help to repair and rebuild our roads but also provides funding that can be applied to climate change mitigation, resilience, equity and safety for drivers, cyclists and pedestrians. The roads and highways in the Virgin Islands have been in disrepair for decades, but the funding provided by the Infrastructure Investment and Jobs Act will help advance the major repairs needed to improve our transportation systems and ultimately increase highway safety while also stimulating greater economic opportunities.
"I promised that the priorities of Virgin Islanders would be included in the final infrastructure package, so I am very grateful to President Biden and his administration for their continued commitment to the Virgin Islands and the American territories."