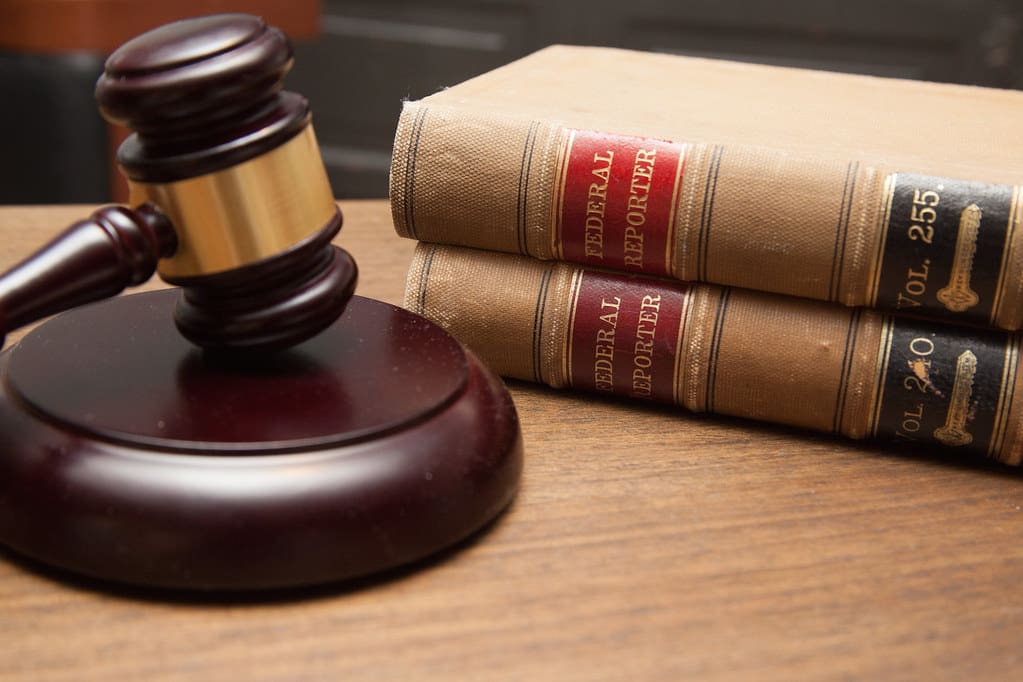 Court documents say four Virgin Islanders came home for Carnival, but after being found by police in a car with loaded weapons, they may find themselves having an extended stay. The four appeared in Superior Court on Monday for an initial hearing tied to their Friday arrest in Frenchman's Bay.
A spokesman for the Virgin Islands Police Department suggested that the arrests were part of an enhanced enforcement operation designed to lower the risk of violent crimes occurring during Carnival. Police involved in the arrests of defendants Raheem and Isaiah Murray, Jelani Hodge, and Taheem Jarvis say they were alerted by concerned citizens who saw a group of people get out of a vehicle carrying firearms.
Details contained in court documents say police responded to the scene near the Limetree Beach Resort roadway and began searching for the people described by the caller. "Upon inspection of the area, a gray/blue Jeep Wrangler … was seen traveling south on Tiffany Lane. The vehicle suddenly stopped and appeared to be suddenly traveling in reverse," the report filed with the court said.
A traffic stop was made, and the Jeep's occupants were ordered to get out. A search of the vehicle turned out a black handgun under the passenger seat and a second firearm with no identifying marks. As the search continued, two more firearms were found; three of them had bullets chambered and ready to discharge. Ammunition was also discovered and a pat-down search of one occupant produced more ammunition in their pocket.
Investigators said that ammunition found in the vehicle was loaded into magazines that could hold between fifteen-to-thirty rounds without reloading. "In total, four guns were discovered, three of which were loaded and with a live cartridge chambered. All of the magazines discovered contained various amounts of cartridges, however, the exact amount in each magazine is pending forensic analysis and processing," the document said.
Officers asked the driver and the passengers if any of the guns or ammunition belonged to them. According to the report, they all said no. Four males and one female were then arrested after police asked if any of them had a Virgin Islands-issued gun license. Again, the reports said, all of the suspects answered "No."
Raheem and Isaiah Murray, Hodge, and Jarvis were charged with constructive possession of unlicensed firearms and possession of firearms and ammunition within 1,000 feet of a school (Antilles). They were also charged with possession of a "ghost gun" with no identifying markers.
Charges brought against the female occupant of the Jeep were later dismissed.
At the preliminary hearing on Monday in Magistrate's Court, Assistant Attorney General Brenda Scales said that the Murrays are from St. Croix but were living in Florida at the time of their arrests. Jarvis is also from St. Croix but traveled home for Carnival from Atlanta, where he lives, she said. And Hodge is from St. Thomas but was living in Florida. Scales said all four defendants came home for Carnival, and at least three of them arrived on St. Croix, then came over to St. Thomas for the festivities.
A statement taken from an interview with Raheem Murray and mentioned in court documents confirmed the circumstances that brought the four suspects to the Virgin Islands at the time of their arrests.
A lawyer representing the four asked Superior Court Magistrate Simone Van Holten-Turnbull for a chance to question the arresting officer on the witness stand about the alleged ghost gun. The officer told the court she had seen ghost guns before and said that particular weapon had no identifying marks upon inspection, but it was up to forensics to say for sure if it was a ghost gun.
Van Holten said since some of the defendants were staying on St. Croix at the time, they could return there to turn in their travel or identification documents. Arraignment was set for May 19 at 10 a.m.
The magistrate also set bail for the Murrays, Hodge, and Jarvis at $50,000 apiece and said they could secure their pretrial release with either cash or property of a lesser amount.