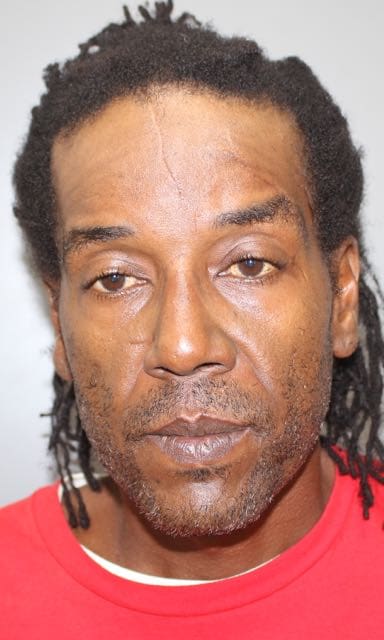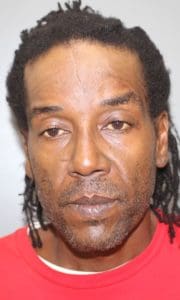 V.I. Police are still searching for Rupert Gervin "Youth" Walters, the suspect in a stabbing in Cruz Bay that left a St. John man partially paralyzed on May 28.
The incident began on a Friday evening when Tim Scott and several friends were leaving the Beach Bar in Wharfside Village. Scott saw Walters harassing an older West Indian man, "and I told him to 'Chill out,'" said Scott, speaking from his hospital room in Miami.
Scott said Walters went and sat on a wall, "Then I heard him yell, 'Mind your own business,' and he swung at me."
Scott said he fell to the ground and was unable to get up. "I didn't know that it was a knife [that hit me]. He gave me a two-inch gash on the back of my neck, and it hit my spinal cord. I was stabbed three times, and I thought I was being punched because I couldn't feel it."
[adrotate group="6"]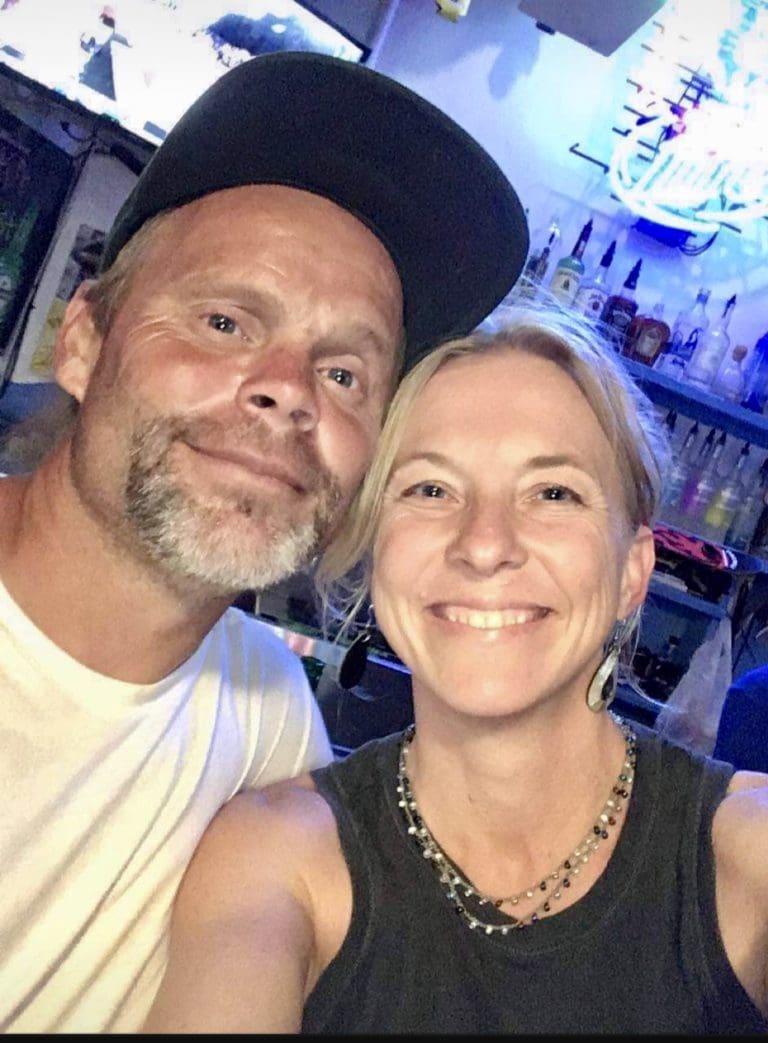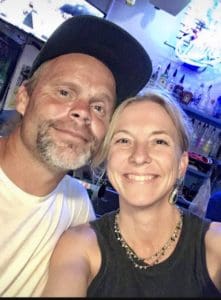 Scott, 46, is now undergoing intensive rehabilitation therapy in Christine E. Lynn Rehabilitation Center at Jackson Memorial Hospital in Miami, Florida. He's hoping to regain sensation on the left side of his body which was paralyzed and he also has other injuries. A GoFundMe Account has been set up to raise money from donations on his behalf. While he does have insurance, it won't cover his expensive when he stays in Florida for rehab once he leaves the inpatient unit. And meanwhile he doesn't have any income. Police reportedly responded to the attack immediately, and Scott was transported by the ambulance boat to Roy L. Schneider Hospital on St. Thomas and then airlifted to Miami the following day.
Scott's wounds are healing, but it's unclear how long he will need to stay in Miami for therapy and whether he will recover the full use of his left arm and leg.
V.I. Police Department spokesman Toby Derima said police in the British Virgin Islands had been contacted after it was rumored that Walters was seen on the dinghy dock in Coral Bay and might have fled to Tortola by boat.
Derima said there were also rumors that Walter had been seen on St. John since the attack. "We're appealing to the community to contact the Police Department directly or send tips to Crime Stoppers at 1-800-222-8477," Derima said.
Walters is well known to the police on St. John. He was arrested five years ago and charged with the murder of Kenson Jolly. The attack on Jolly was apparently in retaliation for a previous attack by Jolly on Walters.
Sen. Steven Payne, who served as a police officer prior to his election to the Senate, said charges against Walters in the Jolly case had been dropped.
"Rupert is and has been a public menace in the St. John community for years," Payne said. "He has had several run-ins with the police in the past. Unfortunately, he got off on a technicality in the case against Jolly, and he continues to be a menace, preying on the less fortunate, the weak, and the elderly. I'm hopeful that the Department of Justice will see him as a criminally minded individual and get him off the streets once and for all."
Meanwhile, members of the community on St. John have gone into high gear raising funds to help Scott pay his medical bills. Bars and restaurants all over town have been hosting fundraisers and setting up "tips for Tim" jars.
Scott, who moved to the island to repair roofs following Hurricane Irma, has been in the floor-cleaning business in partnership with the St. John Eco Station. He also works in maintenance with Antares Property and Hospitality and Calichi at Picture Point. Through his work promoting concerts on St. John, he has made friends in music venues throughout the island.
"He is a friendly guy. Everyone loves him," said his girlfriend Ali Norton.
In addition to contributing through Go Fund Me, well-wishers can make donations through Venmo to TimothyScott910, through PayPal at TimScott340, or through the St. John Revolving Fund.