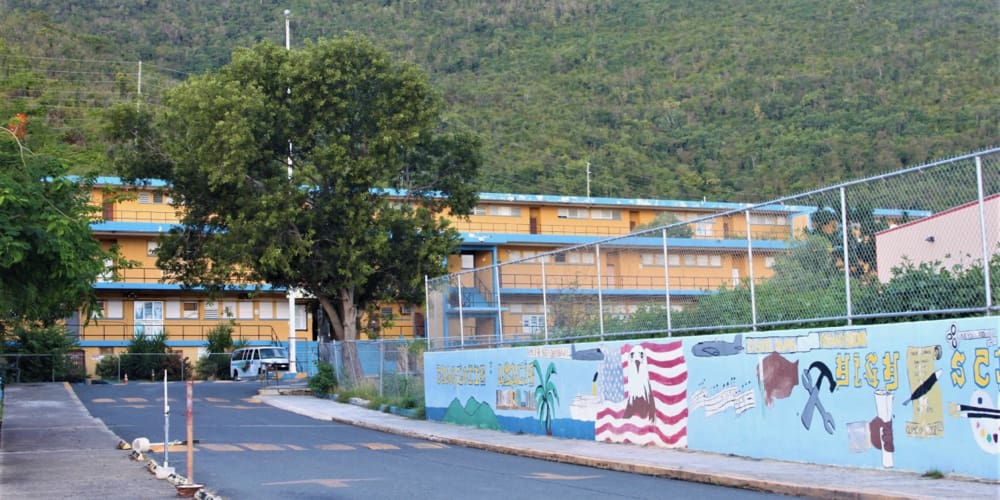 Federal prosecutors have filed a formal complaint against a St. Thomas high school track coach accused of sexual assault. With the filing came an order for the accused to appear at a hearing before a U.S. magistrate on Oct. 18.
Prior to the filing of a 13-count criminal information on Sept. 30, defendant Alfredo Bruce Smith faced a single charge of child sexual exploitation. Under U.S.C. Title 18, an offense is committed when someone, "did knowingly persuade, induce, entice and coerce a person under the age of 18 years to engage in sexual activity … or attempted to do so." Documents filed in District Court of the Virgin Islands say the alleged offenses took place between January 2015 and October 2020.
The updated allegations now include three counts of aggravated rape – a violation of Virgin Islands Code Title 14, Section 1700a (a); two counts of sexually exploiting children – a violation of U.S. Code Title 18, Sections 2251(a) and ( c ), and eight counts of coercion and enticement of minors, a violation of U.S. Code Title 18, Sections 2422 (b) and Section 2427.
Prosecutors from the U.S. Attorney's office also accuse Smith of transporting a minor with the intent of committing a sex crime – a violation of U.S. Code Title 18, Section 2423.
[adrotate group="6"]
The rape charge alleges illegal sexual activity conducted in which the victim is over the age of 13 but has not reached the age of consent, to act as an adult.
According to a Sept. 1 statement issued by the Justice Department, an investigation leading to criminal charges began in March. That's when authorities with the Department of Homeland Security received a report that Smith inappropriately touched a minor while traveling with the Charlotte Amalie High School track team to an athletic event.
"Homeland Security Investigations (HSI) began an investigation into Smith's alleged activities after receiving reports that Smith inappropriately touched a minor during a school-sponsored track and field trip in March 2021, and that there were photographs of juvenile males who attended CAHS in the defendant's cellular phone. One witness reported that over six young males confided that they had been molested or raped by the defendant," said a Sept. 1 statement issued by Justice.
U.S. Attorney Gretchen Shappert is also demanding that Smith hand over materials and possessions, including cell phones, photos, images and three electric body massagers. Surrender of those items is part of the pre-trial discovery process.
Investigators have already seized the defendant's Facebook account, where he allegedly posted a video image of himself engaged in a sex act with one of the underaged victims. This, according to an affidavit filed in the case at the time of Smith's arrest.
No trial date has been set. One may come at the Oct. 18 hearing, to be held before U.S. Magistrate Ruth Miller. The defendant is currently being held in custody.
Smith is employed by the Department of Education as a school hall monitor. He was placed on administrative leave following his arrest, said Education spokesperson Cynthia Graham.
On Monday, Shappert filed a motion asking that the court restrict access to investigative materials, "in order to protect the privacy interests of the minor victims in this case, as well as people who are identified in the discovery materials but who have not been named in any indictment or information."
If found guilty of the highest federal offense, Smith faces a mandatory minimum sentence of 15 years in prison. If found guilty of the local charge of aggravated second-degree rape, a separate sentence of seven to 25 years may be imposed as well.