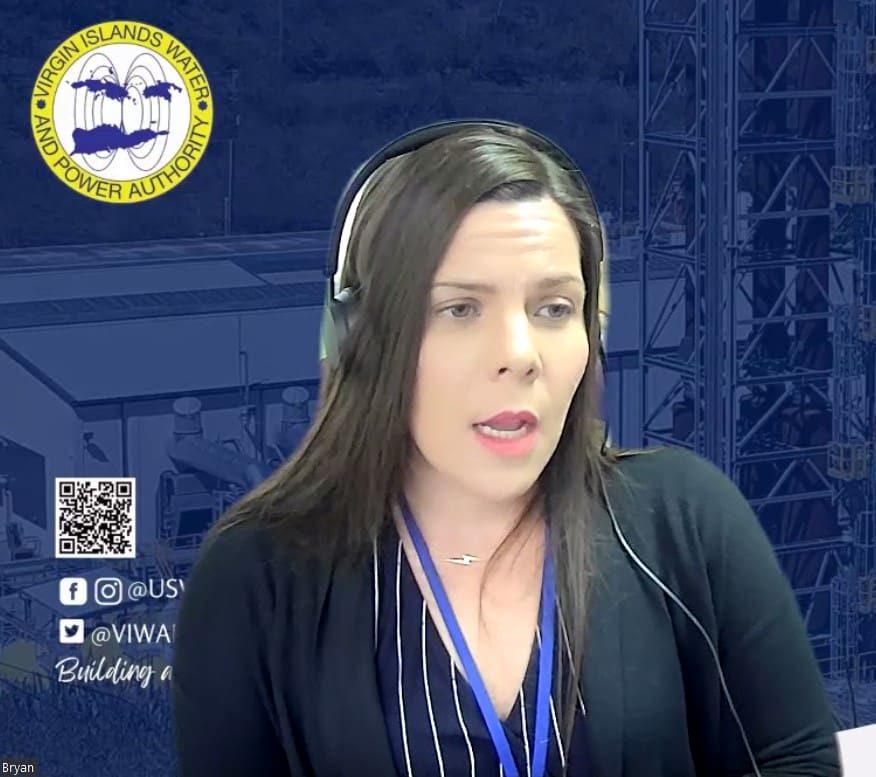 Members of the Public Services Commission on Wednesday urged Water and Power Authority CEO Andrew Smith to move quickly on alternative energy projects.
Commissioner Andy Rutnik said, "We got to get this done." The projects under consideration are "major projects," according to Smith. Rutnik, however, also urged caution. His questions and that of other commissioners indicated they were being haunted by the Vitol conversion to propane deal that seems to have worsened WAPA's financial condition instead of helping it.
Rutnik said, "The contract with Vitol was not a good one. It did not have the best interest of Virgin Islanders at its heart."
As far as the Vitol deal and recent problems with Vitol not supplying propane, citing nonpayment, Smith said WAPA has found a path forward. The path includes WAPA taking ownership of the propane infrastructure and being able to buy propane on the open market. He said the plan could not be disclosed yet because of confidentiality issues.
One alternative energy project that has not been on the fast track is Advance Power's proposed wind turbines. The project, which was proposed over a decade ago, came back to the PSC this week with some major modifications.
The previous proposal was to do 10 megawatts of power. Now the company is proposing to do 30 megawatts on St. Thomas and 10 to 15 megawatts on St. Croix. Joel Hart, of Advance Power, said his company was looking forward to getting started on the project. However, the power purchase agreement document needing the PSC's approval had not yet been fully processed by WAPA and was not available at the meeting. Commission Chair David Hughes said, "We are tired of waiting. We want to see this get done."
Advance Power has held a certification as a qualified facility from the V.I. Public Services Commission since 2014 and received an extension on that certification in November 2017.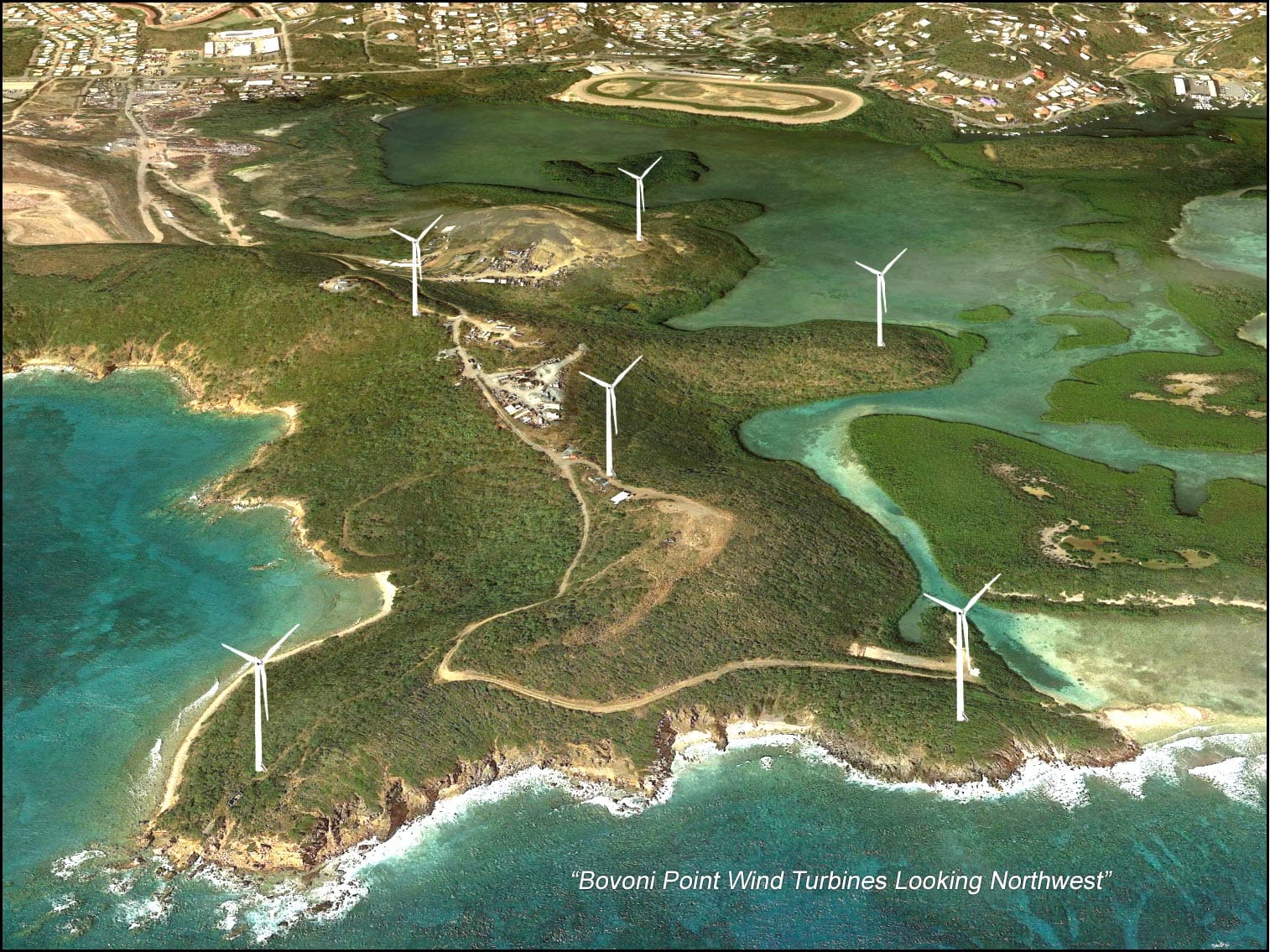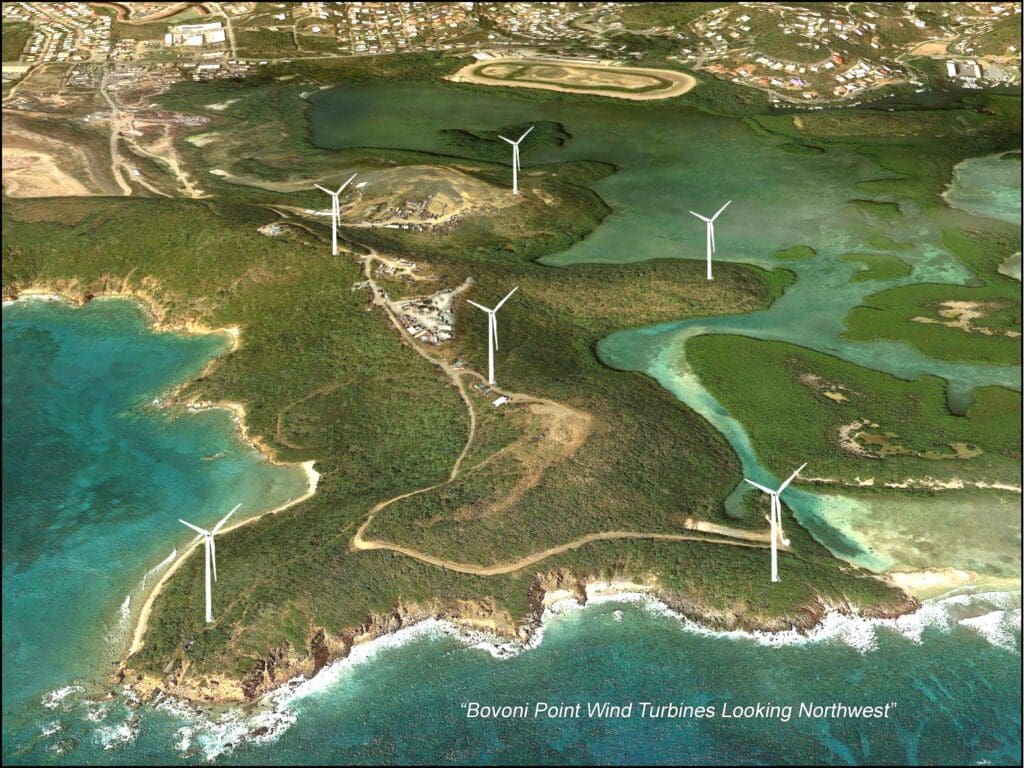 Commissioner Pedro Williams questioned Smith about when residents can see some reduction in rates. Smith said the solar and wind projects are key elements in bringing the price down. He also mentioned one project that should be online this summer that would bring WAPA's operating costs down. WAPA's Ashley Bryan, interim chief operating officer, gave an update on that project. The four Wartsila generators which have gotten a lot of press previously are expected to be run through tests next month and be online in July.
The Waste Management Authority was also on the agenda for a discussion about tipping fees. However, no one was present from WMA to discuss the fees. Williams told Lorna Nichols-Minkoff, WMA communications director, "This is not the first time WMA has failed to show and tell your director it is the last time."