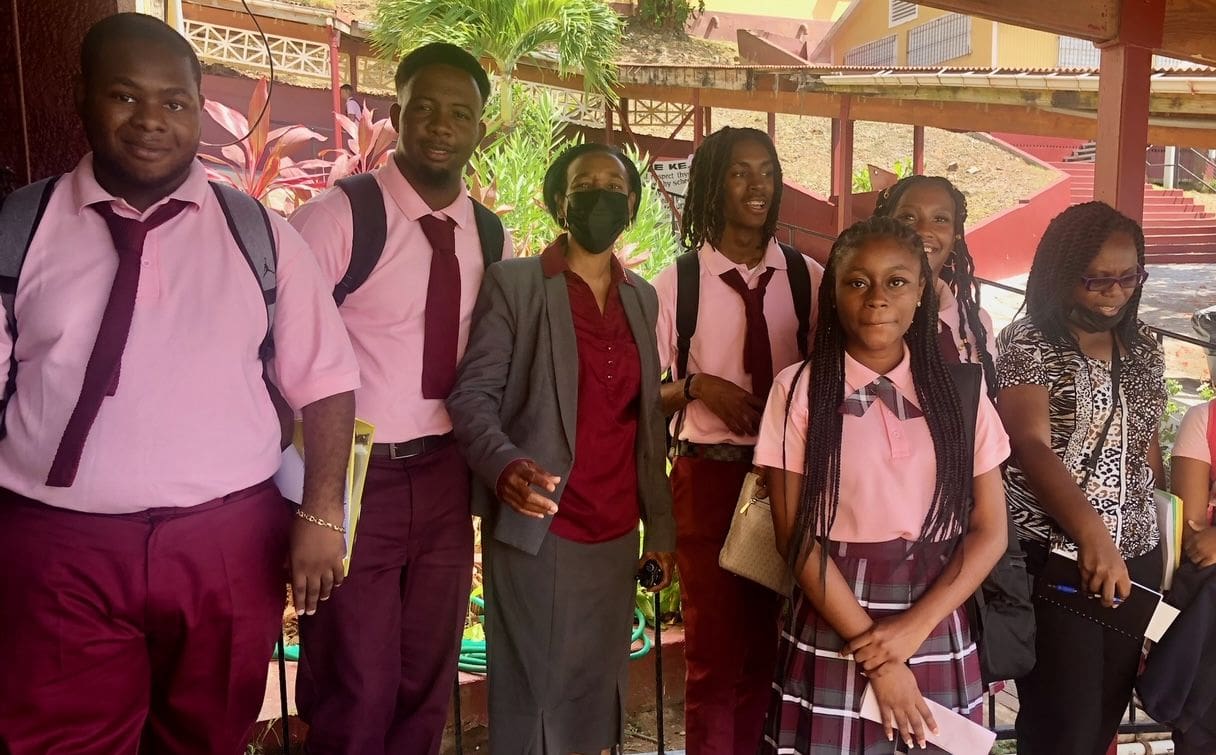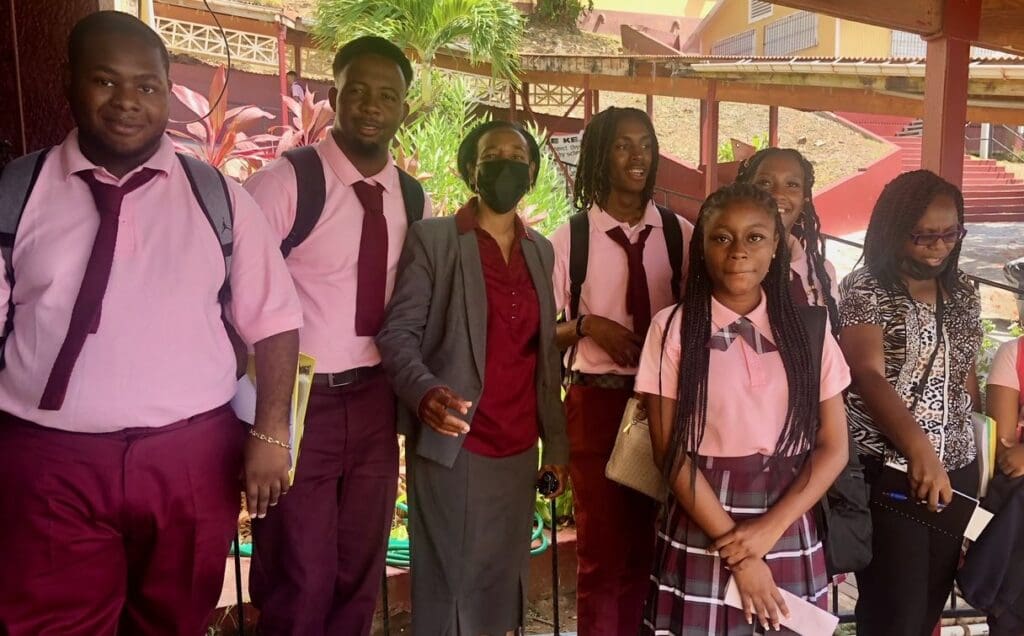 While Education officials said they felt that the opening of public schools across the district went "smoothly" from an operational perspective, what they most noticed while jumping from campus to campus Monday was the students' joy of being back together for the first full in-person start since the pandemic.
In-person instruction has been rolled out in stops and starts over the past two years due in large part to COVID-19 restrictions and surges and were, mostly older students, paired with a hybrid option. Monday, however, saw the return of all grades, and during an interview with the Source, both district superintendents noted that the fear they once saw among families appeared long gone. While safety measures – hand-sanitizing stations, temperature checks for some and a limit to visitors on campus – were still in place, a shift in guidelines gave students and faculty the option of wearing masks, though many chose to do so anyway.
"One thing I would say," said acting St. Croix Insular Superintendent Ericilda X. Ottley Herman after touring Educational Complex, Pearl B. Larsen and Lew Muckle, "is that the children were so happy to be in school, they were out and interacting, and that brought to light the social aspect that we've been missing. It's been so long since we had a start to the school year like this, and really, it was such a monumental day."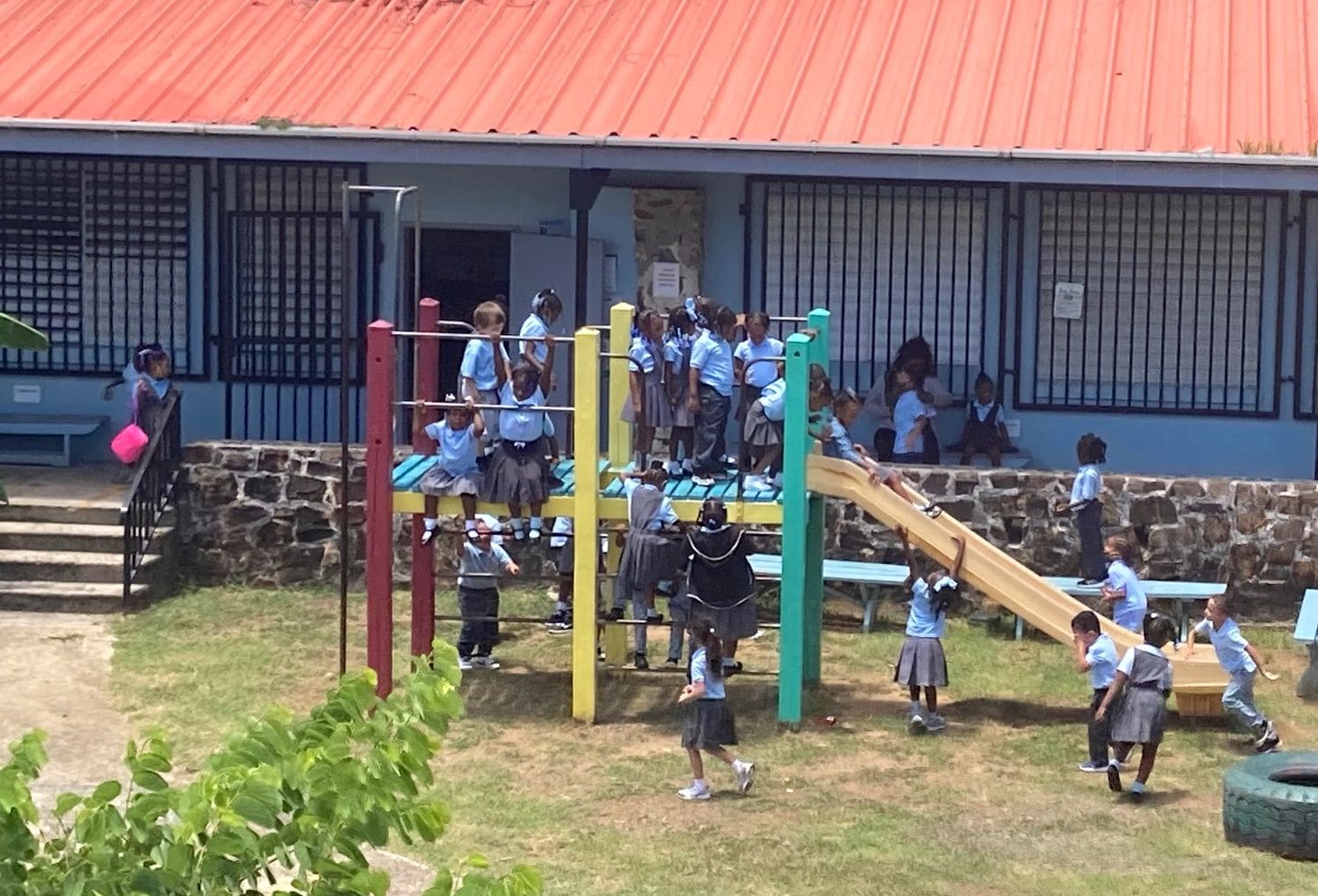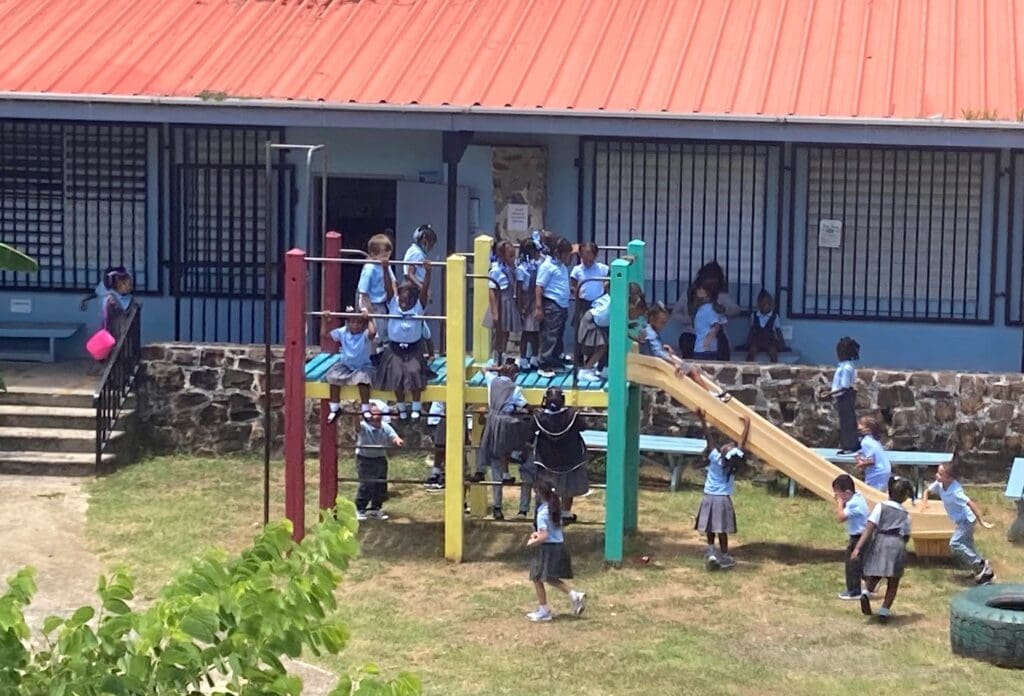 Over at Lew Muckle, parent Shada Simmonds said that the first day of school drop-offs went smoothly. Though parents were still not able to enter, the staff greeted returning students with friendly faces. Simmonds, who also has a daughter attending the John H Woodson Junior High School, added, "School monitors were really nice and helpful guiding new students to their classrooms," a point also highlighted by both superintendents Monday as they spoke about how all employees – from campus maintenance to monitors and paraprofessionals – were "invested" in making sure the school year was off to a good start.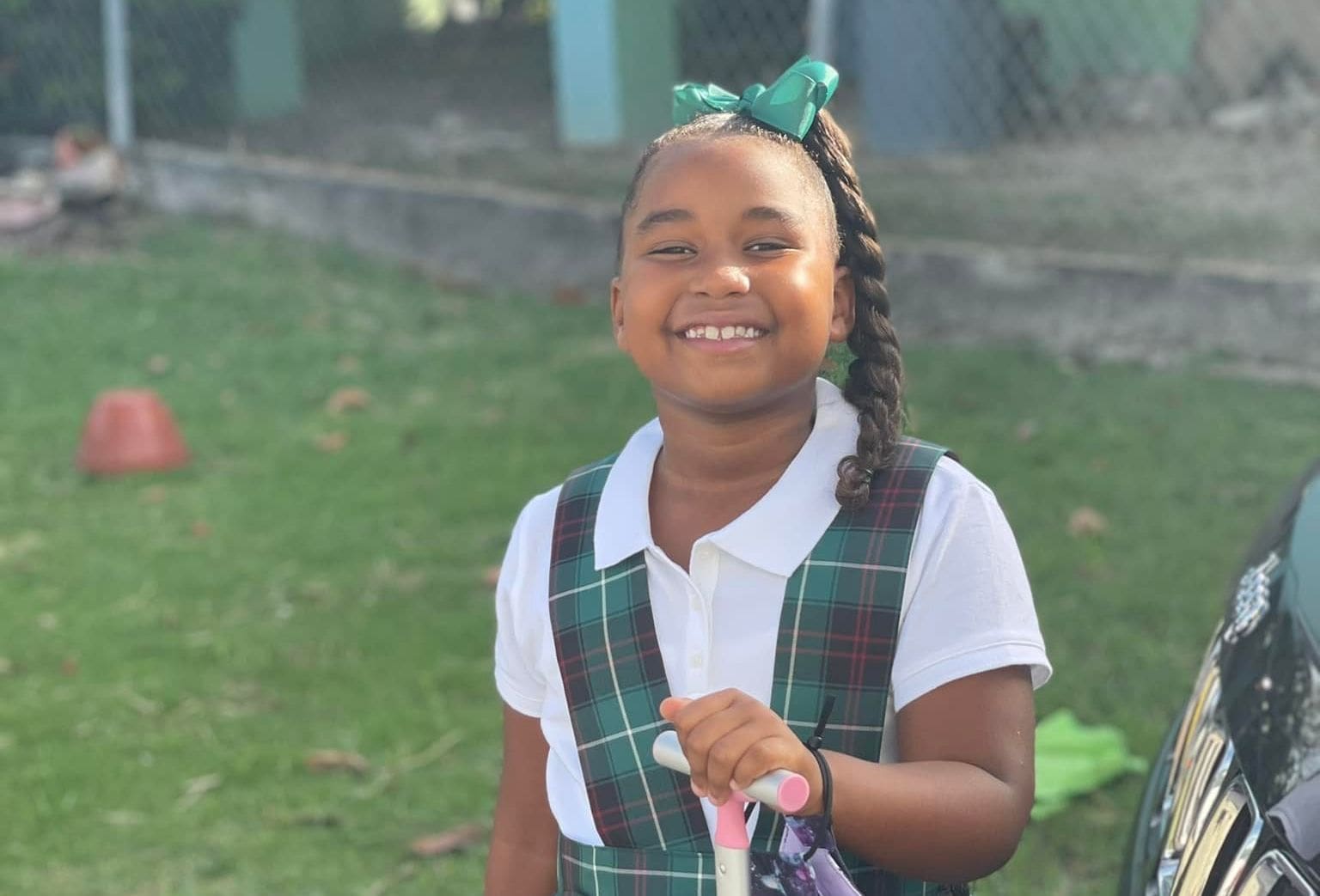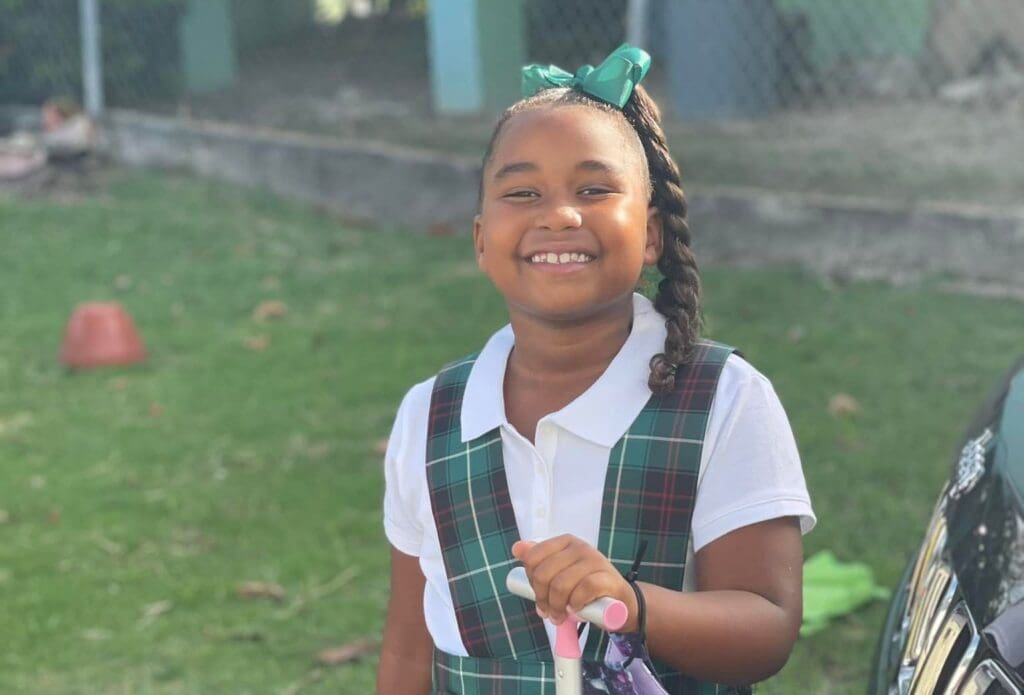 "They are all invested educators," Ottley Herman said, "and I don't even think they realize it. They were talking to families, redirecting behavior, doing all the things that make such a strong impact on making learning happen."
This was especially important, officials said, as the school year started with more resignations and retirements than planned. While Education is able to track when employees have hit their 30-year mark and may opt to leave, if a separation was announced in the past two weeks, they would not have planned for it. Still, pulling from paraprofessionals and substitutes, principals were able to keep the classrooms filled, and the superintendents said they would be working closely with each school to help fill the vacancies.
What is interesting, added St. Thomas-St. John Insular Superintendent Stefan Jürgen, is that the more than two dozen laborers brought in after the pandemic to help with maintenance have begun to think more about becoming teachers after spending more time on the campuses and within the classroom.
"It's become a whole program," Jürgen said. "These are graduates from our high schools that we are now sending on to the University of the Virgin Islands to become paraprofessionals or teachers. It's really exciting and something we didn't see before COVID."
Jürgen also mentioned the department's ability to open more school kitchens, which were limited over the past two years, with all students on St. Thomas served out of the Bertha C. Boschulte and Charlotte Amalie High schools.
"It really was a strain, and we had to really think about how to distribute our personnel between the schools to serve," he said. "Now, we only have two offline that we are working to fix."
Even throughout the pandemic, the department was continuing to serve hot meals, Ottley Herman added, and while the kitchens are not open to full capacity on St. Croix, bids have been sent out twice to update and bring back online the kitchens at Eulalie Rivera and Claude O. Markoe. A vendor has been identified for Claude O. Markoe, while old equipment will soon be removed at a third satellite, Lew Muckle, which should be up and running in the next few months, she said.
Two new pre-schools also opened on St. Croix, with St. Thomas-St. John adding a fourth, the superintendents said.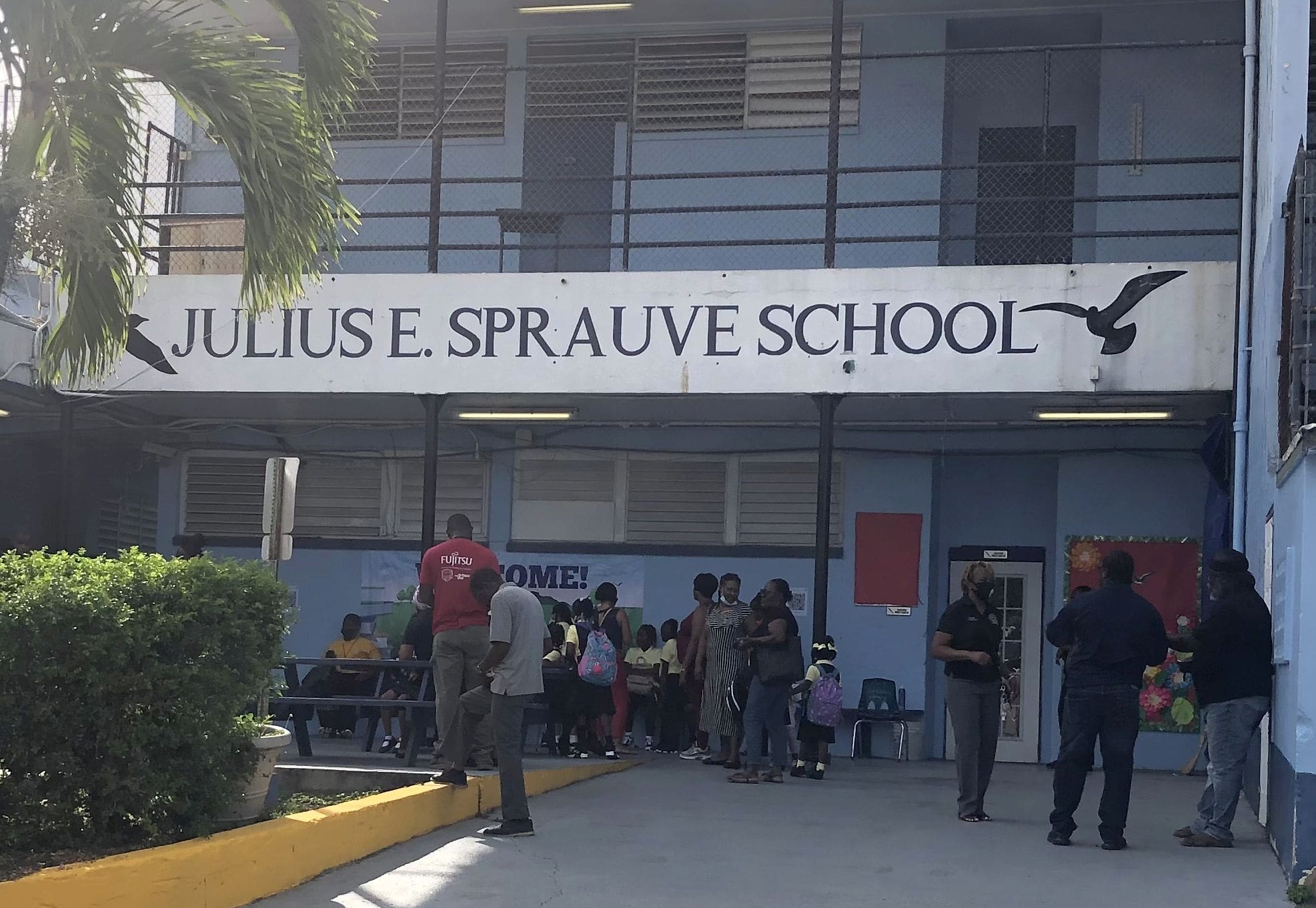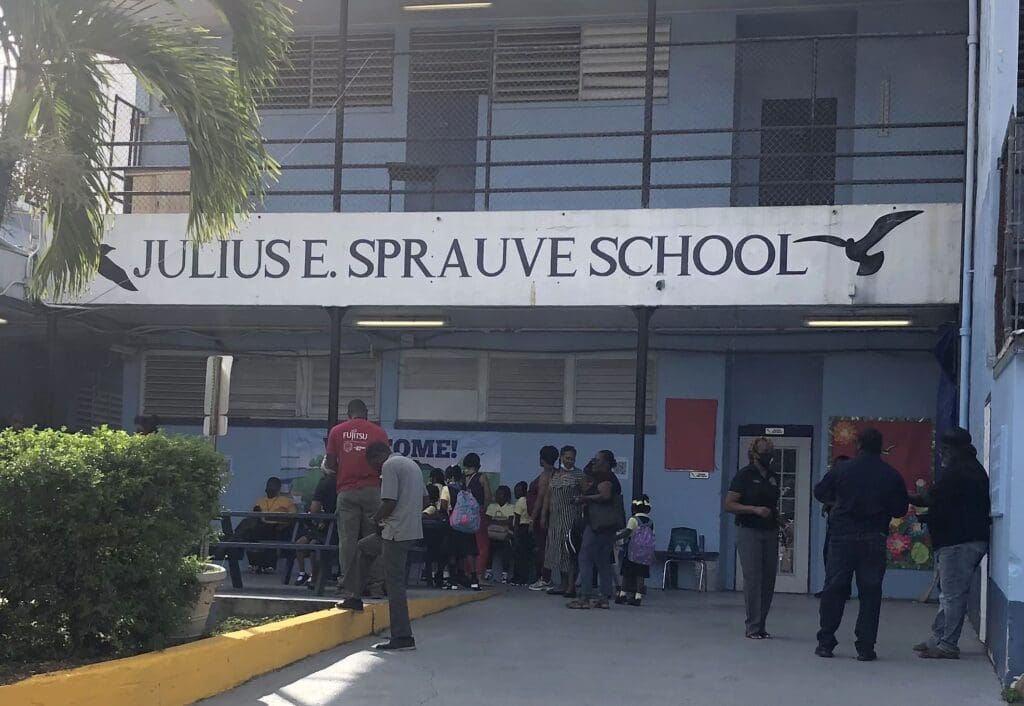 Gov. Albert Bryan Jr. also paid visits to classrooms territory-wide in the company of his Education Commissioner-nominee, Dionne Wells-Hedrington. The governor said he felt assured that public schools were up to the full resumption of in-person instruction.
"The classrooms I visited were more than ready to provide students with fully functioning classrooms and other school operations, and while some residents had doubts about the schools being ready, the Department of Education doubled-down and made sure there were no issues," he said. "But based on what I saw today, our schools have emerged from the COVID-19 pandemic to provide our students with fully functioning classrooms and school facilities."