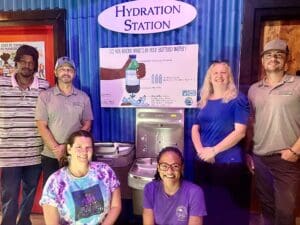 Families can beat the heat and quench their thirst at the Virgin Islands Children's Museum thanks to the installation of a water fountain and hands-free reusable water bottle refill station. The Hydration Station was made possible via a community seed grant through the VI Clean Coasts (VICC) program administered by the Virgin Islands Conservation Society (VICS) in collaboration with the Department of Planning and Natural Resources (DPNR) and with the help of volunteer installers from Island Designs LLC.
Visitors can use the bi-level, (American Disabilities Act (ADA) compliant antimicrobial drinking fountain or fill their reusable water bottle with chilled, filtered water. A counter on the water bottle refill machine shows users how many single-use water bottles have been avoided with the use of the station.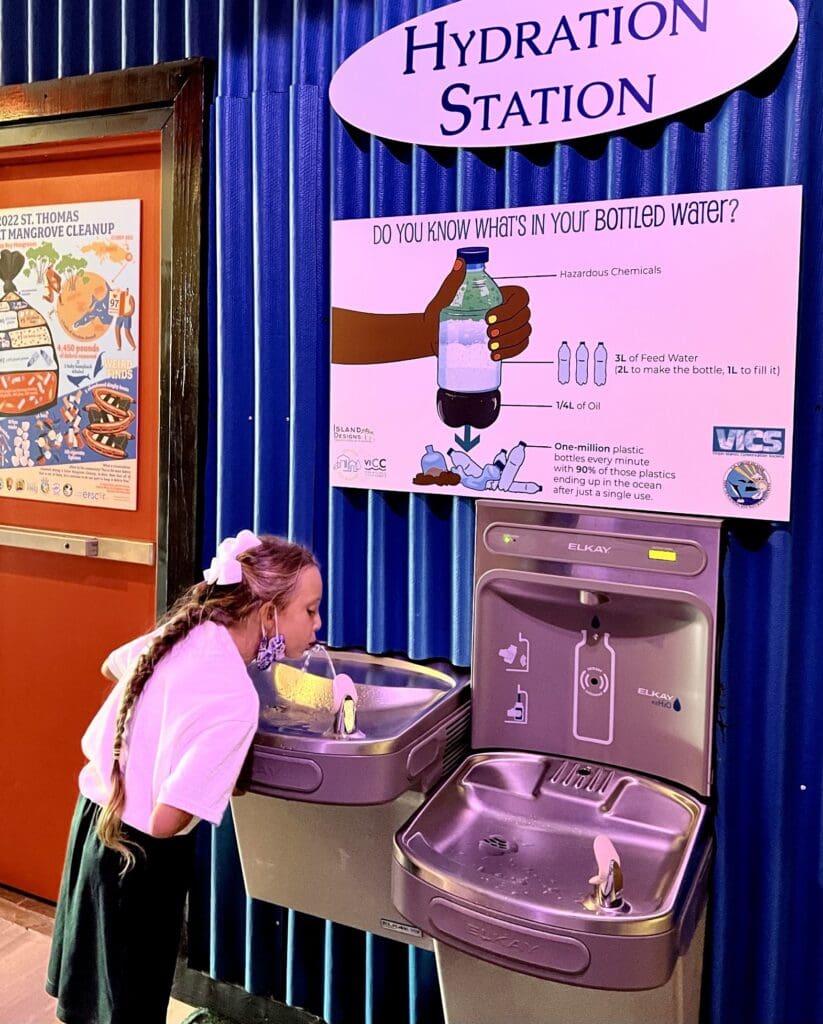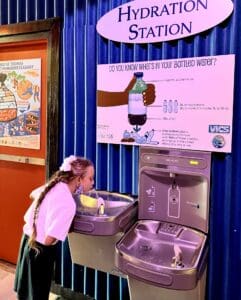 The average person uses 156 plastic bottles per year, and each one of those bottles can take 450 years or longer to decompose! Many organizations and individuals are trying to reduce single-use plastics in the territory.
"By helping to get water bottle refill stations into schools, businesses and nonprofits throughout the territory, we help individuals do their part to fill bottles not dumpsters," Kristina Edwards, education and outreach coordinator at DPNR.
There are five oceanographic vortices or gyres on the planet that gather man-made trash in large, and often deep, garbage patches with millions of metric tons of plastic. The North Atlantic Gyre garbage patch is estimated to be hundreds of kilometers across in size and predominantly composed of microplastics, which are extremely hard to clean out of the ocean.
"Because most water bottles wind up in the landfill or littering the environment, it is especially important to think before you drink and use refillable water bottles whenever possible," Adrienne King, VI Clean Coasts coordinator.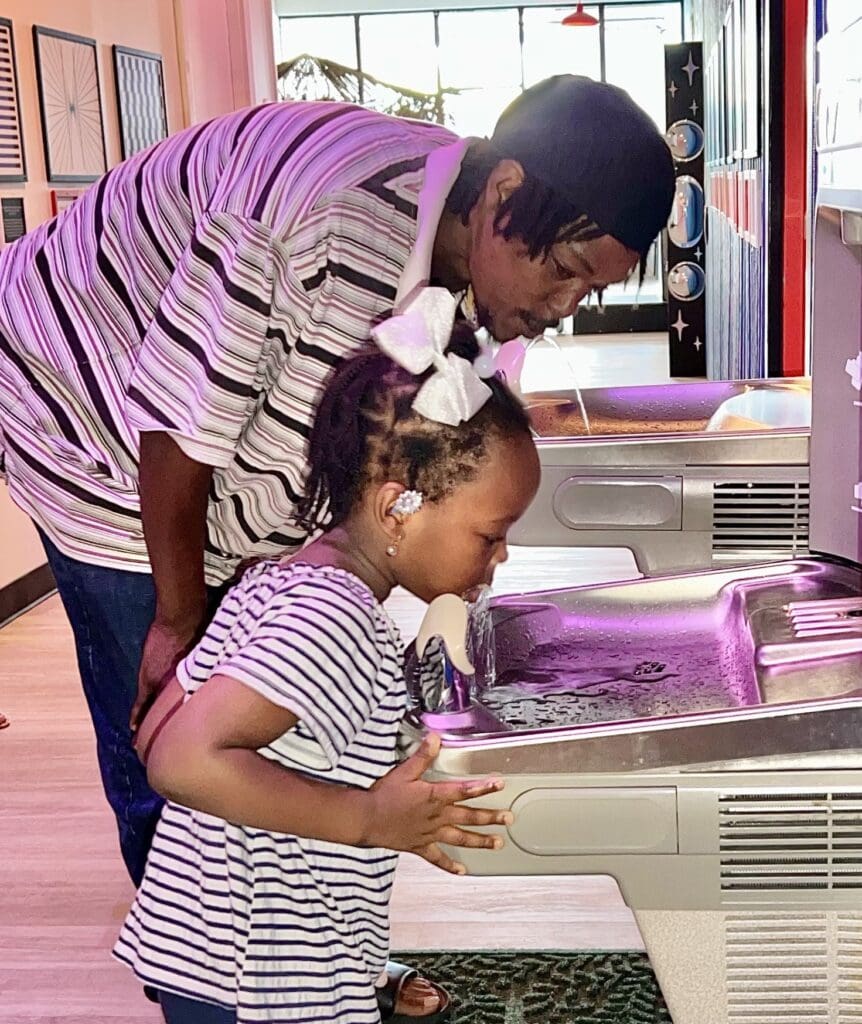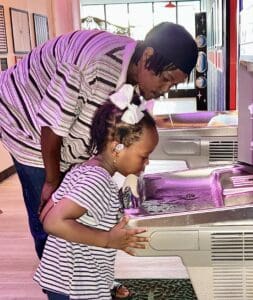 The museum had been looking for the right donor or grant opportunity to acquire a drinking fountain and water refill station for years. The community partners that made this dream a reality worked for months to identify the right machine for the museum's needs, design signage, and install the unit.
Signage around the hydration station informs users about the carbon footprint associated with bottled water, the importance of refusing to purchase single-use plastics, and reports the positive results of some of the community clean-ups that regularly take place in the Virgin Islands.
"We are grateful to our partners at VICC, VICS, DPNR and Island Designs for helping us to lead by example and do our part to keep our beautiful islands and beaches plastic bottle free while providing our visitors safe drinking water, free of charge, via our new hydration station," said Amber McCammon, VI Children's Museum curator and director of programs.
Try out the new hydration station during your next visit to the museum. The Virgin Islands Children's Museum is in Buccaneer Mall, Havensight, on St. Thomas. The museum is open from 10 a.m. to 5 p.m., Tuesday through Saturday, and from 11 a.m. to 4 p.m., Sunday. It is closed on Mondays