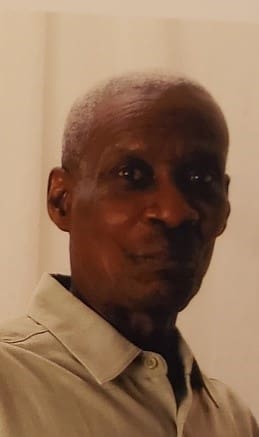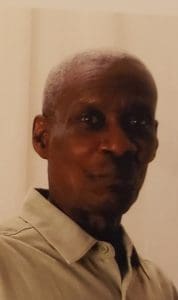 It is with great sadness that the family of Randolph A. Thomas, affectionately known as "Ran" or "Randy," announces his passing on July 19.
Ran was born in St. John's Antigua on May 12, 1942, to the late Iris Barnes and Victor Thomas. Randy was a committed and dedicated employee of the Virgin Islands National Guard and the U.S. Postal Service.
Of all his roles none was more important than that of husband, doting father, grandfather and great-grandfather. He was very proud of his children's and grandchildren's accomplishments and would beam as he sang their praise.
On March 1, 2021, Ran experienced his greatest loss when his son Sean passed away. Of his seven children, Sean was the one who most embodied his essence. His heart was broken, and the burden was too great and impacted him until his last day.
Ran was preceded in death by his beloved parents: Iris Barnes and Victor Thomas, and his son, Sean K. Thomas.
He leaves to mourn and cherish his memories his wife. Sheila (Kitty) of 50 years; his children: Randolph (Steve) Thomas, Ermin Smith, Rudell, Karen, Stacy and Shauna Thomas; grandchildren: Omari Benjamin, Jinelle Henry, Tiffney Bailey, Tremayne Thomas, Caliph Wall, Khaleel Thomas, O'Nesha Hansen, Dohnysha Collins, Tariq Wall, Tariq, Raheem and Thalia Thomas, Alyrica Winslow and Jahyra Thomas; great-grandchildren: Omani and O'Shea Benjamin. His beloved brother, Rupert Thomas and his children Jeffrey, Diane and Shawn Thomas; and cousin (more like a sister), Genevieve Wynter.
He is also survived by his ever-faithful aunt, Evelyn James; adopted children (close to his heart): Dawn Martin, Chimwala McIntosh, Kyra Lynch, Suzan Hopkins, Carla Ragguette-Cascen, Ronald Inglis, Anthony St. Louis, Shelbourne Simeon, Steve Funderburk, Jose Estela and Tyrone Joseph; in-laws: Conrad Byrd, Hyacinth Browne, Jean Byrd and Eunice Ambrose, JoAnn Thomas, Shanna Stevenson Tamara Benjamin, and Deshauna and Antoinette Thomas; and godchildren: Rafael Jackson, Karen Dickenson, Sean George and Ezra Tonge.
Other survivors include extended family and friends: Tennyson Joseph, Orel Benjamin, Judith and Deborah Barnes, Pamela Browne, Sheila Gustave, Freddy Nathaniel, Emith Fludd, Amos Sealey, Malvina Rogers, Willard Tutein Sr., Gene Walker, V.I. National Guard family, U.S. Postal Services family, J.F. Kennedy family, LBJ Gardens family, Theodore Simon, Pandora Phillip and family, Arnold Jarvis Sr. and family, Emanuel Barnes, Mount Pleasant Villas Frederiksted neighbors, Clarice Krigger, Ivan Hansen, Calvin Wall, Alfred Moore and Jerry Carver. If there was anyone who was omitted, please forgive us, and blame our heads and not our hearts.
A viewing will be held from 5-7 p.m., Thursday, Aug. 26, at James Memorial Funeral Home. On Friday, August 27th, Tributes will begin at 9:45 a.m., Friday, Aug. 27, followed by the funeral service at 10 a.m. at St. John's Episcopal Church in Christiansted. Interment will be at held Kingshill Cemetery, Veterans Section.
Due to the COVID-19 pandemic and public health regulations, all attendees must wear a mask and adhere to social distancing.