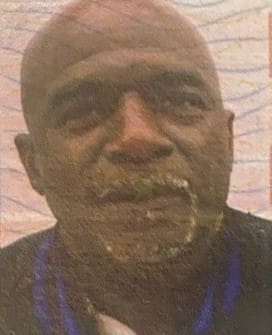 Raymond M. L. Brow, also know as "Myron," of Estate Richmond died on June 28. He was 66 years old.
He was preceded in death by his spouse, Vivian A. Brow; mother, Lucille Williams; father, Christian Brow; daughter, Shar'ron Brow; and brother, Warren T. Brow.
He is survived by his daughter, Monique Brow; son, Richard Ashley; sisters: Elizabeth Hartzog and Mabeline Brow; brothers: Wayne Brow Sr., Marvin Brow, Owen Brow Sr. and Ronald Brow; nieces: Yolan Brow Ross, Xenia Brow Anthony, Neysa Brow Herbert, Ama Brow and Natasha Hartzog; and nephews: Wayne Brow Jr., Kevin Brow, Kyle Brow, Owen Brow Jr., Christian Brow and Tremayne Brow.
He is also survived by aunts: Isabelle Brow Forde and Charlene Brow Henderson; sisters-in-law: Lydia Brow and Ernestine Harris; special friends: Magicians' Domino Club members; cousins and other relatives: members of the Brow, Claxton, Forde, Henderson, Moorhead, Richards and Turnbull families; as well as other relatives and friends too numerous to mention.
A Memorial Service will be held at 4 p.m., Thursday, Aug. 4, at James Memorial Funeral Home Chapel.