At the end of the 1940s, the island of St. John had two small towns, miles apart, dirt roads, and a smaller population than it has today. Life was about to change into a modern island society with the development of Caneel Bay Resort, which would become the largest employer on the island.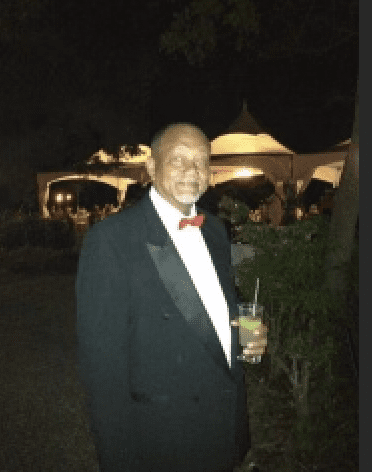 That was the world former U.S. Customs Port Director Warren Wells was born into, on June 20, 1949, on Lovango Cay, just off of St. John's North Shore. Now, friends and family are reflecting on Wells' life and times. He died Feb. 15 after a sudden ailment in Fort Lauderdale, Florida. Funeral arrangements are pending.
Relatives say Wells developed an early love for the sea, which may have come from the family's need to make regular boat trips between Lovango and St. John. His father, Ernest Wells, became a Caneel Bay employee and commuted to work while the children — Warren, Winston, Margaret, and June — made the trip to attend the Julius E. Sprauve School.
"During that time, his father, Ernest Wells, worked on the Caneel Bay Plantation and would take him and his siblings … to school every day," relatives said in a memorial put together, pending funeral services to be announced. Their mother, Linea Anderson Wells, often stayed at home on the cay.
The path to a career in federal law enforcement began after graduation from the Charlotte Amalie High School. There was participation in the police cadets program, then a turn towards education as a school aide. While serving as an aide at the elementary school in Coral Bay, Wells met teacher Yvonne Hodge and relatives said the two fell in love.
They were married in November 1968 and had three children — Warren Jr., Dionne, and Maurice. Around that time, Warren Wells Sr. took a turn towards law enforcement, putting in 10 years at the Virgin Islands Police Department, later joining the rangers at the National Park Service.
Service in law enforcement provided an opportunity for Wells to serve on the territory's Joint Narcotics Strike Force. Those experiences would later lead to a chance to join Customs and serve as port director. Wells put in 20 years there and retired in 1999.
His love of sports led to some leisure time coaching youth baseball and boxing. He was at the Emile Griffith Ballpark on St. Thomas in 1991 when his brother, Winston Wells, died while pitching a game for the St. John Ambassadors. Two years later, Warren Wells founded the Winston Wilbur Wells Babe Ruth League in memory of his brother.
Daughter Dionne Wells-Hedrington said family time was some of their best times. That's when her father would load them into his boat and travel to Lovango Cay and other neighboring islands. He also enjoyed spending time in the kitchen, cooking roast pork and other family favorites.
"My cherished moments with my dad would be the family trips and times we got together. My dad was full of love and had quite the sense of humor. If you want a laugh, check him out," Hedrington said. "I am grateful to have had such an awesome dad."