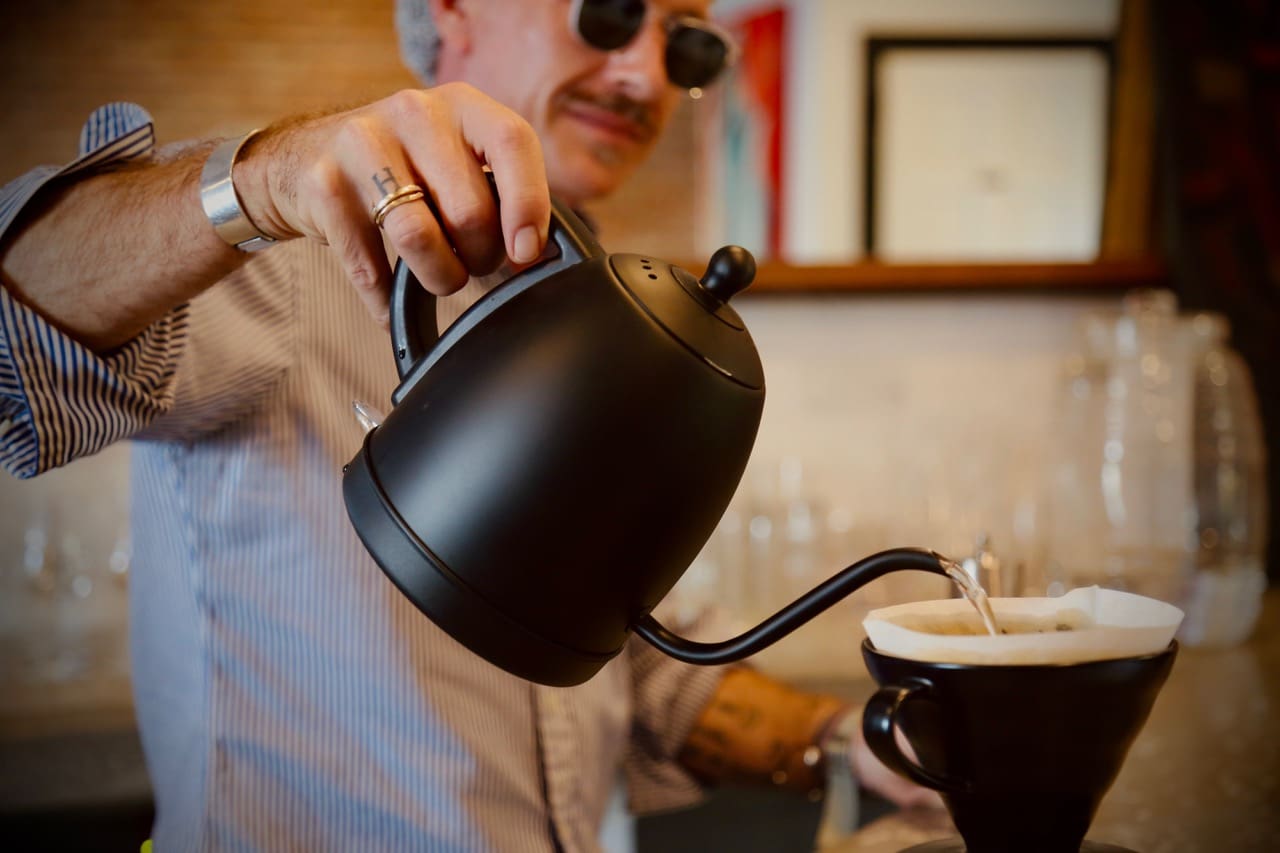 While a new coffee shop in Charlotte Amalie is generally something to celebrate, the arch of what Zack Zook hopes to do with 81C Coffee + Wine Bar is so much bigger.
Zook wants to reimagine what's possible downtown, set aside cruise-port cliches and encourage the sort of businesses that enrich the lives of residents and visitors alike.
"Why don't we do something different and actually make people happy and surprise people," Zook asked.
The cafe and wine bar embrace a slower pace, with pour-over coffee instead of espresso and after-work drinks paired with works of fine art in the adjacent gallery instead of ear-splitting music. A sweets-forward menu comes from pastry chef Danielle Berry.
"We are doing a slow-bar approach," he said. "We will get an espresso machine at some point but we wanted to become coffee masters."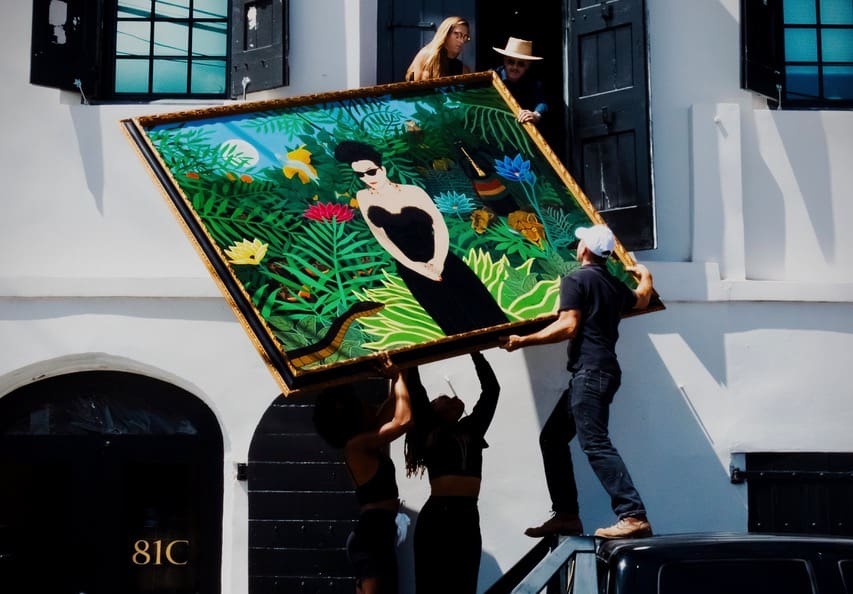 Six years ago, Zook essentially fell in love with the enigmatic, if somewhat neglected, two-story building at 81C Konprindsens Gade. Even its address — officially on the Espaniole ally between Veterans Drive and Strand Gade — spoke to town's multicultural history.
He and team set about renovating the building, with an arts studio upstairs and retail space downstairs. The idea was to bring a little chicness to the rustic alley. It was not a popular rental. The few prospective renters who did inquire weren't looking to do the sort of business Zook wanted to promote. People in the know said they'd made it too nice.
"Realtors came in and told me I was crazy," he said. "I had this creeping feeling I was going to have to open my own thing in these spaces."
When a fire tore through the upstairs area Zook and team pivoted. Zook's notion of opening his own venture took form. They turned half the downstairs into a fine arts gallery and the other half into a low-key events space where arts and arts-adjacent retail could casually encounter a sophisticated crowd.
It worked and the 81C gallery and events space started hosting local and overseas artists. Setting to work again on the upstairs, Zook, this time, envisioned an up-market residential apartment — a place that could be rented by the week or leant out to visiting artists.
The two-bedroom apartment, gallery and cafe were designed specifically to avoid expected Caribbean decor banalities, he said.
"It's very delicately balanced between contemporary and timeless. So many places make just bad design decisions based on budget. And you don't have to," Zook said.
You'll find no pastel sunset or neon palm tree motifs. In fact, the apartment features a massive painting by Vincent Bambini entitled "Eyedealism, The Dream," paying homage to Frenchman turned South Pacific painter Henry Rousseau.
The building itself is just as much a work of art, labor of love.
"Piece by piece I've systematically renovated and restored the whole thing," he said. "It's been a big investment. My goal the whole time has been to do things that are dynamic — so not only convert the space, and restore the space, and renovate the space, but do things that are going to bring people to the area who otherwise might just be passing through the area. So now they're spending time in the area."
Zook doesn't see the new cafe and gallery space as the end. He sees the whole of downtown Charlotte Amalie as calling out for celebration of history and culture beyond jewelry shops and cheap T-shirts.
"It really started with the building, I guess. I was in love with town. I love the buildings, the architecture, the call for revitalization. You know, I couldn't ignore that. It's just a diamond in the rough. Town is really deserving of UNESCO World-Heritage site type label. It's just wonderful but it's neglected," he said.
There's no reason the wide area of the alley between Moe's Fresh Market and Market Square couldn't evolve into an arts district, he reasoned. Gov. Albert Bryan Jr. has already spoken of plans to revitalize Back Street, and the new Veterans Drive corridor from Yacht Haven Grande to the Legislature has received widespread praise.
Community building starts neighborhood by neighborhood, business by business. Rowdy nightclubs have their place, as do peaceful places to get a good night's sleep. Charlotte Amalie has room enough for both amongst the centuries-old warehouses and municipal structures turned shops.
"Downtown, specifically, has always been the place that I personally wanted to do what we're doing. There's no other area where I could have found a building as unique and as interesting and restored it the way I have," Zook said.
81C is open Monday to Friday, noon to 8 p.m. and for frequent special events.