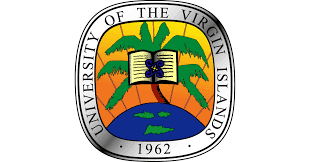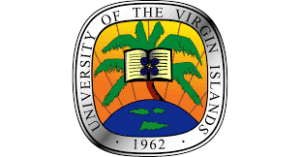 To help preserve the history of the institution that shaped his life both personally and professionally, retired University of the Virgin Islands (UVI) associate professor and alumnus Ronald Harrigan, Ph.D. has donated his extensive collection of UVI memorabilia to the UVI Library.
Containing old photographs, yearbooks, reports, student publications and handbooks, letters, calendars and other items of note, the collection chronicles many of the events and milestones in the history of UVI, from its founding in 1962 to the present day.
"Preserving Virgin Islands history is a hobby for me," explained Harrigan, who is a former president of the Virgin Islands Genealogical Society and member of the St. Thomas Historical Trust. "Unfortunately, we (UVI) lost some archives after Hurricane Hugo and Marilyn, so I wanted to give everything I have to some beneficial use to students and my colleagues," he said. "The university is the best place to preserve them."
"The Harrigan donation encompasses a treasure trove of historically valuable materials that hold immense significance for our university," said Mark-Jeffrey Deans, director of libraries. "These items offer a multifaceted view of student life on our campus and offer profound insights into the university's growth and the cultural atmosphere that has shaped it. Undoubtedly, it will contribute significantly to enriching the library's already extensive collection."
Harrigan graduated from the College of the Virgin Islands (now UVI) in 1968 with an associate's degree in business management and continued on to earn a bachelor's degree in business administration in 1972. He began his long career at UVI that same year, holding a range of positions on both campuses including assistant to the registrar, student personnel officer, director of student affairs, vice president for student affairs/life and development, associate professor and interim dean of the School of Education, to name a few.
In addition to these roles, Harrigan contributed greatly to the development of intramural, extramural, club and varsity sports at UVI. It was through his involvement in all these areas of the university that he was able to build his large collection of memorabilia.
"My entire professional life has been centered at the university," said Harrigan, who took leave briefly to complete his master's degree at Indiana University in 1978 and his doctoral degree at Columbia University in New York in 1989.
"There is a need to preserve the history of the institution, and if anyone has documents of archival importance, I feel this is something that ought to be preserved," he said.
Harrigan is presently writing a history of sports, and the development of student affairs and services programs at UVI based both on his experience as a student and administrator.
"We are so grateful to Dr. Harrigan for not only having the interest and foresight to collect these important materials but for gifting them to the university so that as an institution we can benefit and learn from our own history," said Sharlene Harris, vice president for Information Services and Institutional Assessment "They are a valuable asset to UVI and to our community."