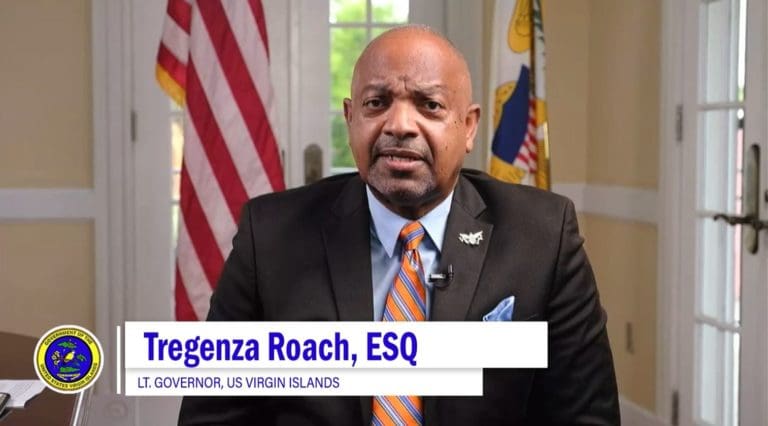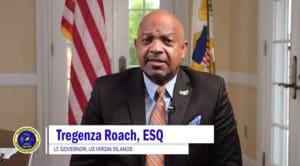 The U.S. Food and Drug Administration officially gave full approval to the Pfizer vaccine against COVID-19 on Monday, and acting Gov. Tregenza Roach hopes that this will help residents make the decision to get vaccinated.
Speaking at the V.I. Government House weekly COVID-19 press briefing on Tuesday, Roach said, "This is certainly a welcome development in our continued fight against the spread of this virus and news that I hope will be the deciding factor for many Virgin Islanders who are still on the fence about taking the vaccine."
The vaccine previously had emergency use approval after all the early studies showed it to be safe and effective. It had undergone three of four phases of study and testing. Now it has gone through the fourth phase, with more follow-up on more patients to determine effectiveness and safety.
Pfizer is the first COVID-19 vaccine to achieve full approval from the FDA. "For those persons who are hesitant to take the vaccine, we hope that this approval will give you additional assurance to get the vaccine," said Roach. There has also been an uptick in vaccine counts over the last week. Territorial Epidemiologist Dr. Esther Ellis said 64,905 doses of the Pfizer vaccine had been administered as of Tuesday, while 26,139 doses of the Moderna vaccine had been administered.
Roach provided the weekly COVID-19 press updates because Gov. Albert Bryan Jr. is in Washington, D.C., lobbying for greater inclusion in the federal Infrastructure Bill along with Delegate to Congress Stacey Plaskett, the governor's Chief of Staff Karl Knight said in the comments section during the press briefing carried on Facebook Live.
"I would like to extend my heartfelt condolences to the families and friends of the nine Virgin Islanders who have died from COVID-19 since our last update, last week Monday," said Roach. "The passing of these nine Virgin Islanders is a solemn reminder that we are still in the vice-grip of this pandemic, and we must continue to take every precaution to keep ourselves and one another safe."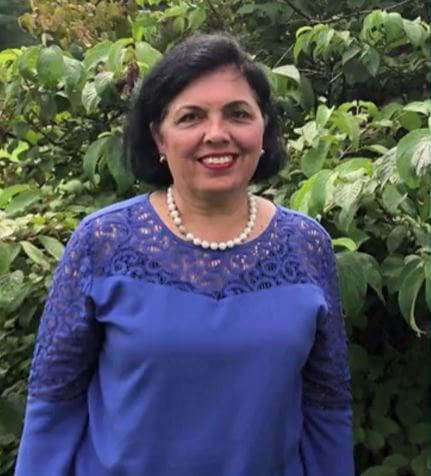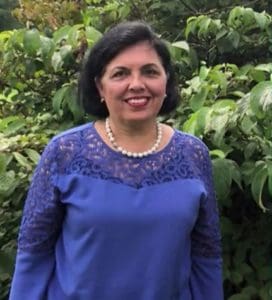 On Monday, Aug. 16, there had been 41 COVID-19 fatalities. Monday, Aug. 23, the death count was at 50 and as of the morning of Wednesday, Aug. 26, the death count was up to 51. "We are seeing decreased hospitalizations, but increased deaths, and many of our hospitalized patients are ventilated. This shows how dire the situation is," said Ellis on Tuesday.
As of Tuesday, there were 261 active cases of COVID-19 in the territory – 81 on St. Croix, 163 on St. Thomas and 17 on St. John, and the territory's positivity rate is at 4.54 percent. There were 24 patients hospitalized – nine at the Juan F. Luis Hospital on St. Croix, with five of them on ventilators, and 15 patients at the Schneider Regional Medical Center on St. Thomas, with two patients ventilated. "Of the 24 patients hospitalized, none are fully vaccinated," said Ellis. The most recent death was a 53-year-old woman on St. Thomas.
As of Tuesday, 49,919 individuals in the U.S. Virgin Islands had received at least one dose of the vaccine and 40,872 individuals were fully vaccinated. "There is no need to wait a certain amount of days to get the vaccine after recovering [from COVID] on your own. Those who have had monoclonal antibody treatments can get the vaccine 90 days after receiving the treatment," said Ellis.
Ellis said that the Department of Health will alert the public once federal approval from the FDA and U.S. Centers for Disease Control and Prevention is issued for booster shots. So far there have been reports that the booster shot will be approved for immuno-compromised individuals and limited to the Pfizer vaccine only for now.
"This past week the CDC recommended that people whose immune systems are moderately to severely compromised should get the booster four weeks after the two-dose series is completed," said Ellis.
Roach also said that the Bureau of Internal Revenue and the Department of Finance will begin paying out the Child Tax Credit advances to eligible V.I. families. The tax credits, which total $1,500 per minor child under the age of 17, will be given to each taxpayer with minor children and will be paid in five monthly installments of $300 per child and continue until December 2021.
Regarding President Joe Biden's recent announcement of a vaccine mandate for workers at nursing homes that receive federal funding, Roach said the Bryan administration was looking at its options. He said the Department of Justice was to do some preliminary research, considering not having a fully approved vaccine.
"Now that the circumstances have changed where there is a fully approved vaccine, I believe the stance of the government has changed. I am not prepared at this very moment to tell you that a decision has been made in that regard, but I will tell you that we expect to receive the comments of the Attorney General very shortly and that the decisions about such mandates will be made considering the vulnerable populations and facilities where such measures might be most critically needed," said Roach.
Vaccine Lottery Winners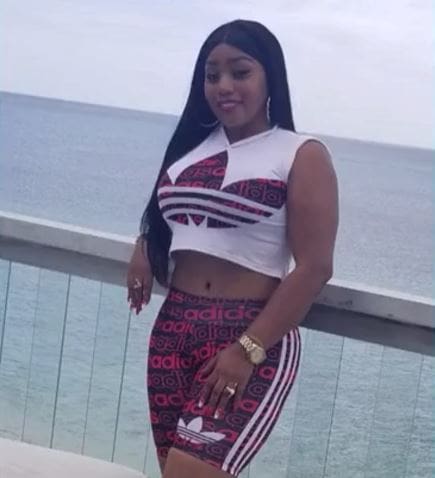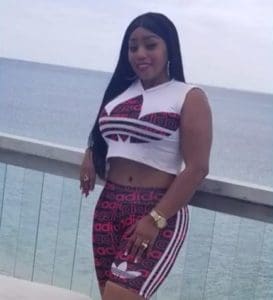 The vaccine lottery has now entered week six and the winners are Yuly Gonzalez for the St. Croix District and Neeta Sukhani for the St. Thomas/St. John District. Winners receive $100,000, or $50,000 if they are only partially vaccinated.
Health care workers are eligible to win up to $25,000 by vaccinating and registering at www.VaxtoWinUSVI.com, calling 340-777-VACS (8227), or registering in person at the territory's community vaccine centers.
If you have made close contact with someone with COVID-19 or if you are experiencing symptoms such as a runny nose, fever, cough, headache, tiredness, sore throat, diarrhea, loss of taste or smell, you should stay home and away from others, said Ellis. Call the epidemiology hotline to report your symptoms and set up a COVID-19 test. The hotline is open seven days a week from 8 a.m. to 10 p.m. On St. Croix, you can call 340-712-6299, and on St. Thomas/St. John, you can call 340-776-1519.
To schedule a vaccine appointment, you can schedule by calling 340-777-VACS (8227) or at www.COVID19usvi.com/vaccines.
This week's free testing site is available only on St. John at the V.I. Port Authority's Gravel Yard on Wednesday from 1 p.m. to 4 p.m.