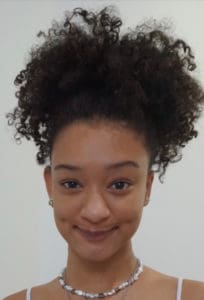 The Ruby Rutnik Scholarship Fund has announced that Jada Jarvis and Lila Uzzell are the two winners of their grants for 2021. They will each receive $2,500 to further their goals for higher education.
Jarvis, a rising junior at The New School in Manhattan, has now been accepted in a five-year program that will lead to a Bachelor of Arts in Culture and Media and a Master's degree in Creative Publishing and Critical Journalism.
Uzzell will be entering a two-year program at the University of the Virgin Islands leading to a Master's degree in Marine and Environmental Science.
After spending a year taking classes online because of the COVID-19 pandemic, Jarvis said she was looking forward to getting back to in-person learning. In spite of restrictions in New York this past year, she took advantage of opportunities by creating a social media platform for her film photography work and serving as a stylist on multiple photoshoots. Her efforts culminated in organizing and directing a photoshoot her own.
Jarvis said she appreciated the "healthy discomfort" of leaving her family and community to move into an apartment of her own. Although her "first step into adulthood was scary under such rocky circumstances, I followed my heart because I've learned that it always turns out for the best," she said.
This is her third year as a recipient of the Ruby Rutnik Scholarship.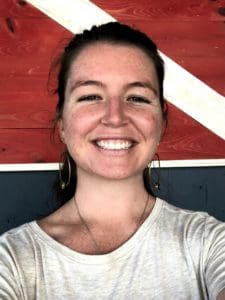 Uzzell spent this past year on St. John working at a dive shop and volunteering with the Caribbean Oceanographic Restoration and Education Foundation. As a teenager in 2014, Uzzell began volunteering with CORE as part of their lionfish eradication program. This past year, she has been assisting the St. John Strike Team that has been fighting Stony Coral Tissue Loss Disease.
After graduating from the University of North Carolina in Asheville in 2017, Uzzell bicycled across the United States and then moved to Atlanta. She used her degree in biology to get an internship and then a job with the Atlanta Botanical Garden.
"Though I loved studying Southeastern rare and native plants, my passions have always been rooted in marine flora and fauna," Uzzell said. "I decided it was time to continue my education and focus my career goals on marine ecology and education. UVI is the perfect university for me."
The Ruby Rutnik Scholarship Foundation was created 25 years ago to honor the memory of Ruby Rutnik, who was a senior at American University when she died in a car accident in 1996. Heartbroken by their tragedy but resilient in spirit, her family organized a softball tournament in 1997 for female high school students throughout the Virgin Islands as a way to fund the scholarship.
In 2012, the Rutnik family decided to end the tournaments and use the funds already raised to establish an endowment through the Gifft Hill School on St. John. Since its inception, the fund has awarded a total of more than $180,000 to more than three dozen recipients.
Those wishing to contribute to the scholarship fund are asked to make their check payable to Gifft Hill School, noting RRSF on the bottom of the check, and mail it to GHS, PO Box 1657, St. John, VI 00831.