Since 1997, the Ruby Rutnik Scholarship Fund has given grants to young women from St. John to attend college. By 2015, the total amount of scholarships awarded exceeded $150,000, according to Janet Cook-Rutnik.
Janet and her husband Andy started the scholarship fund to honor the memory of their daughter Ruby, the starring pitcher of her high school softball team who died in a car accident during her senior year of college.
To raise money, they organized a weekend-long softball tournament for girls from the USVI and the BVI that was a popular community event for 16 years. The entire community, including David Mugar of Starfish Market, and the Royal Sisters of St. John pitched in to organize the first tournament. The fund is now under the auspices of the Gifft Hill School.
In a typical year, the fund makes two awards of $2,500, but in 2015, Kissa Williams was the only applicant. This year, however, the competition was much stiffer, and the scholarship committee had a tough time choosing among the eight worthy candidates
[adrotate group="6"]
The Rutniks requested that since only one scholarship was given out in 2015, an additional scholarship should be awarded this year, and that request was granted. That $2,500 grant was split between two deserving young women. All of the recipients are attending colleges in the States.
It's very likely you already know at least one of the recipients, but in case you don't, here are the 2016 winners of the Ruby Rutnik Scholarship Fund.
Kaitlyn Cummings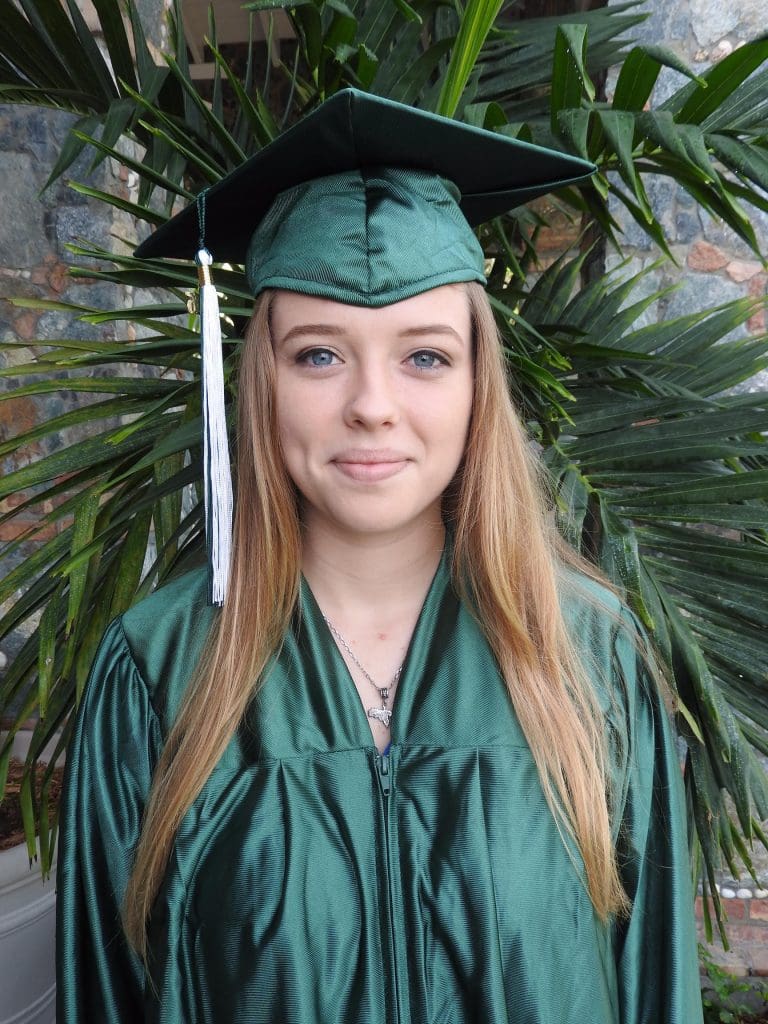 She's slain lionfish, slung trays at the Lime Inn, and won a trip to Monaco after turning a mousetrap into a speedy vehicle.
At the age of 17, Kaitlyn Cummings, the valedictorian of the Gifft Hill School's class of 2016, has already made her mark on the world.
In August she'll be using her $2,500 award to help pay for her freshman year at Florida Gulf Coast University in Fort Meyers, Florida where she plans to major in communications and environmental science.
"Growing up here has made me aware of how we treat our environment," said Kaitlyn. In the future, she plans to do something related to marketing environmental sustainability.
Kaitlyn has spent a lot of her life underwater. Her parents, Frank and Tammy, started V.I. SNUBA Excursions 26 years ago, and Kaitlyn works with the family business. (SNUBA allows underwater visitors to stay at depths of up to 20 feet while breathing through a hookah apparatus connected to an air tank.)
In addition, since Frank serves as the outreach and education director of CORE, an organization dedicated to the eradication of lionfish, Kaitlyn has accompanied him on many culling expeditions.
She credits her 9th grade marine biology teacher, Jen Bradham, with inspiring her to go deeper into science. This year, in Jim Willen's physics class at GHS, she developed the mouse-trap-race-car that was good enough to allow her to compete against students from France, Italy, and Monaco. Her entry came in fourth place, completing the ten-meter course in 3.4 seconds, which was the same as the winning time the previous year. "The competition is really intense," Kaitlyn remarked.
Kaitlyn's face will be familiar to those who have dined at the Lime Inn where she's been a hostess and waitress for several years, and to those who have attended dance recitals at the St. John School of the Arts.
Maia Ginther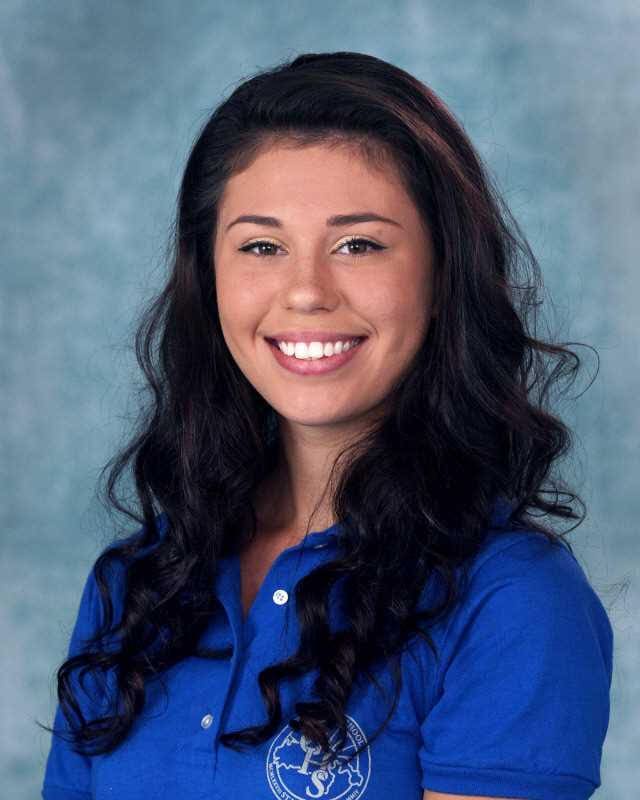 "You're that girl from the information booth!" is something that Maia Ginther has heard for several years since she started working part time for York Yachting, which operates booths selling excursions on St. Thomas and St. John.
She's also a June graduate of the Gifft Hill School, ranking third in her senior class, and a recipient of a $2,500 grant from the Ruby Rutnik Scholarship Foundation.
This past year, Maia has worked at Snorkels in the Marketplace in addition to serving as Student Council president and pursuing her hobbies of painting and photography.
Maia is moving to North Carolina in August to study liberal arts at High Point University and also be near her brother Brandon, who is one of her role models. Brandon has taught her to "listen to everyone around you," but to act independently. "When he wants to do something, he does it," said Maia.
But there's a tradeoff: to be near her big brother, she has to leave behind her mother, Christine "Tina" Petitto, who has been her other guiding light since Maia's father (James Ginther) died in an accident in 2008. Maia says she will miss St. John and the people when she moves stateside. "Growing up around here, the whole island becomes your family."
Maia credits her mother with giving her a love of travel and the chance to click with people "who are like-minded and those who have different perspectives." Last summer, Maia and Tina traveled to China on a journey she found "truly eye opening." And before she goes away to college, Tina and Maia are planning one more trip together.
Kierra Krigger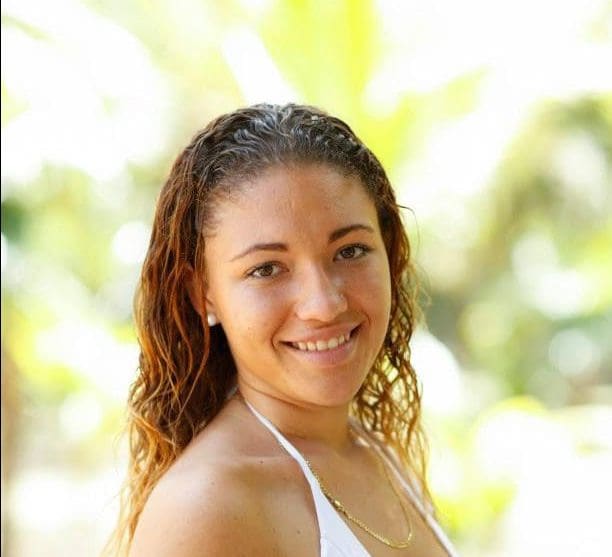 Kierra Krigger, a recipient of a $1,250 grant from the Ruby Rutnik Scholarship Fund, is working at three part-time jobs this summer. In the fall, she'll be returning for her sophomore year at Ferris State University in Big Rapid, Michigan, where she is majoring in early childhood education.
Kierra attended two high schools—Charlotte Amalie High School, and a school in Jonesville, Michigan—before graduating from the Antilles School in 2015.
She finds herself drawn to both Michigan and the Virgin Islands. Her mother, Kristen Cox, is from Detroit, and Ferris State University "is far away enough to be independent but close enough to have her family members nearby," she said. When she's on St. John, she enjoys being a part of the Krigger and Marsh families.
This summer, she's helping out at St. John Ultimate Villas, where her mother works, teaching children at the St. Thomas Reform Church summer camp, and babysitting. Her love of children helps her to find the patience she needs to work with little people every day. "You have to be flexible—kids aren't always the same," she said.
When she finishes college, she says she definitely plans to return to the islands, "Where everybody still knows you and they're happy to see you," but she remains committed to her guiding principle—"Try to broaden your horizon and experience new things.
Renesha Fleming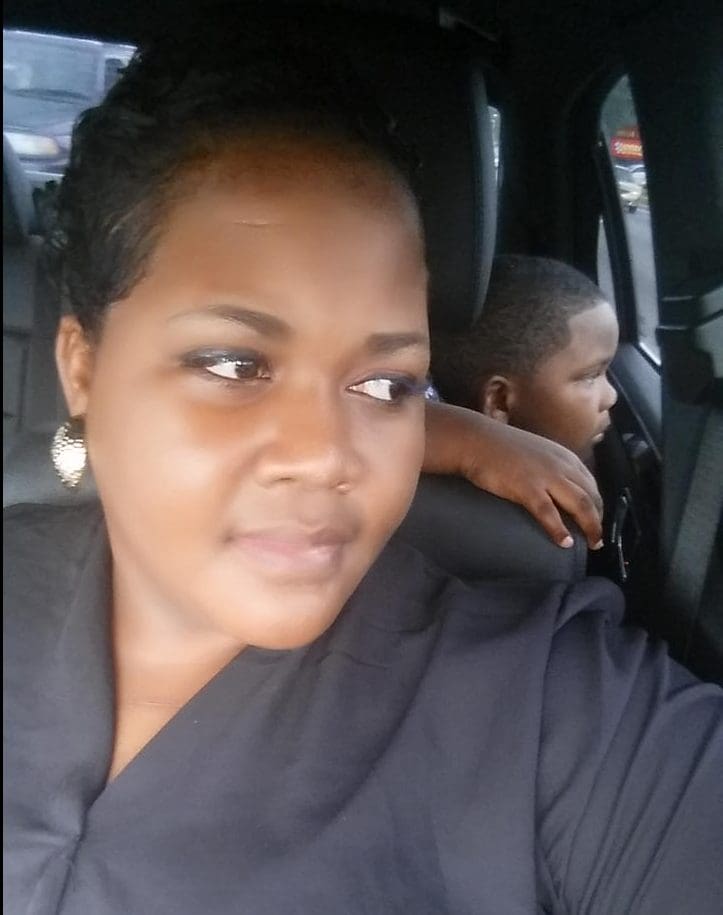 After four failed attempts, Renesha Fleming has finally achieved her goal — moving to Orlando, Florida and enrolling in college to study business.
Her seven-year-old son, Jesse Z.A. Jackson, has provided much of the motivation for making the move. "He's very bright; he's always on the honor roll," Renesha explained. "The V.I. isn't bad, but there's much more to explore. His teacher thought the move was a good idea."
A graduate of Ivanna Eudora Kean High School in 2006, Renesha has worked at Caneel Bay, Gallows Point, the Parrot Club, and Starfish Market. After becoming a licensed cosmetologist, she supported herself and her son as a nail technician.
"It can be tough being a single mother" she said, but she's always maintained the belief that "Better days are coming." Though it has been a struggle at times, she has kept her faith. "Knowing that your kid is paying attention to everything you do, is looking up to you, helps keep you focused. And with the grace of God, all things are possible," she said.
Renesha will be using her $1,250 award from the Ruby Rutnik Scholarship Fund to help pay tuition at Valencia College.
In August she'll be studying real estate, event planning, and small business management as she seeks to find her true calling. In the meantime, she's working on obtaining her Florida license as a cosmetologist. I need to build myself," she said. "After that, it's an open book."