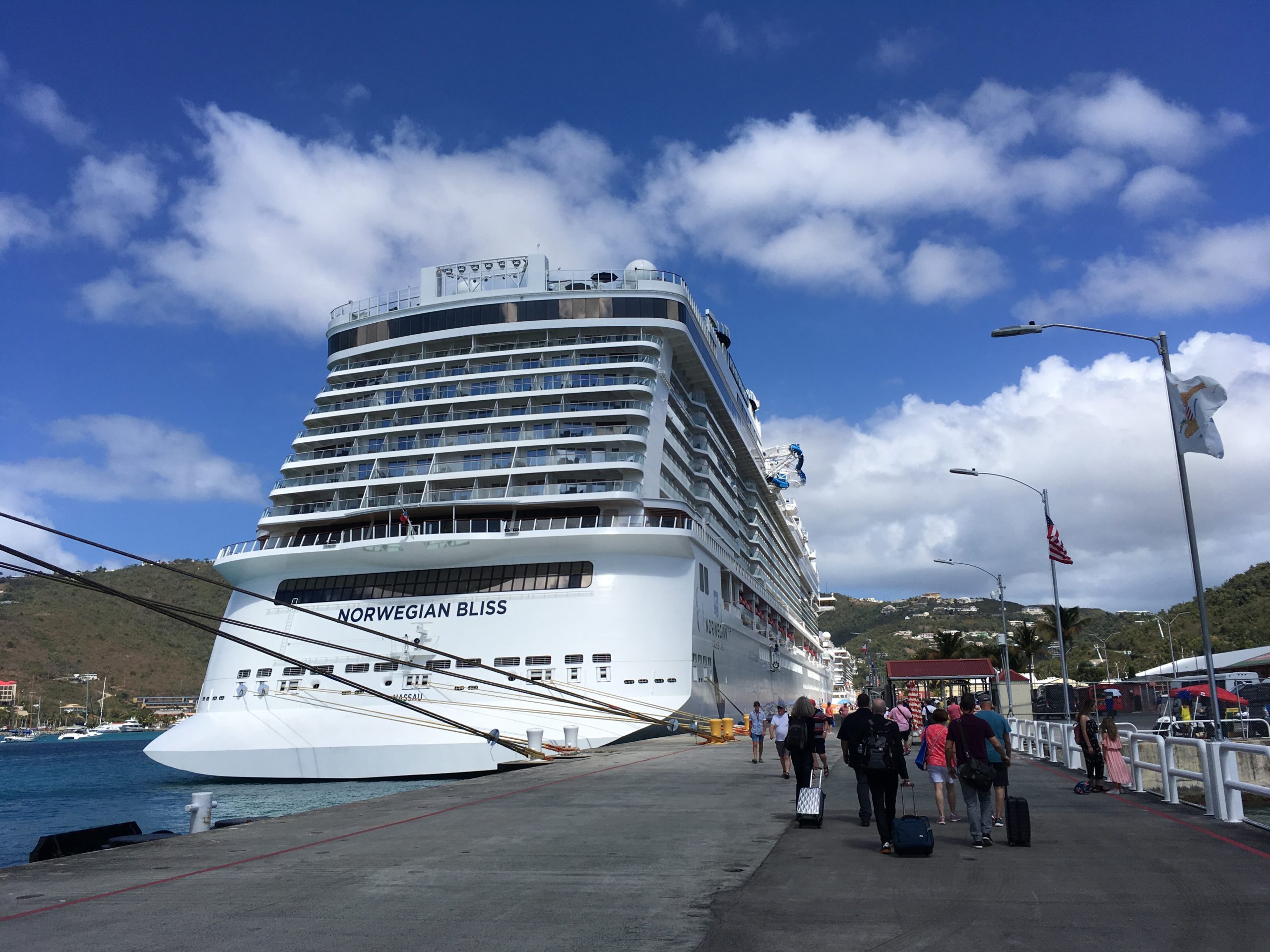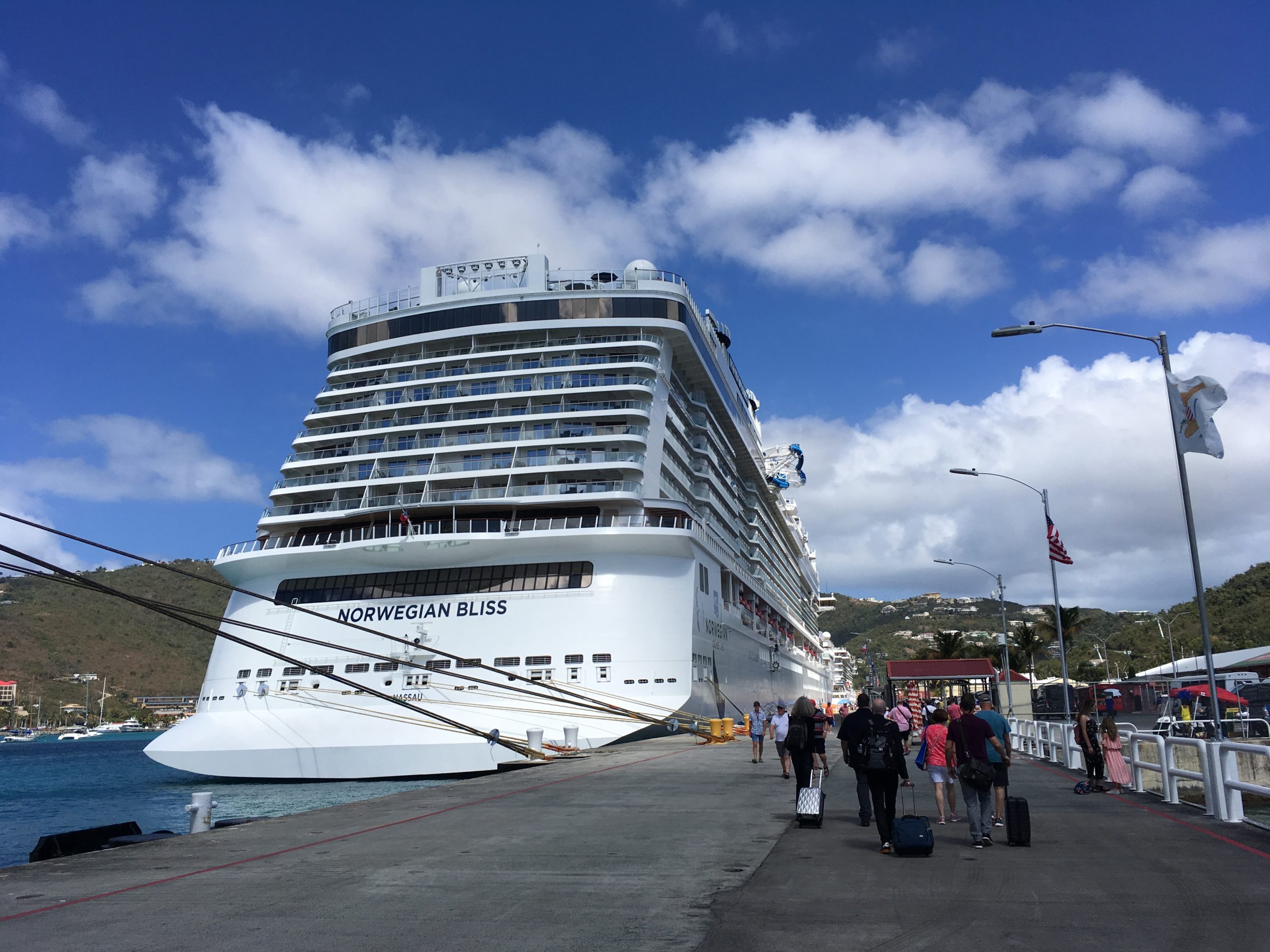 The U.S. Virgin Islands could become a major player in international shipping if it allows foreign-owned vessels to register in the territory, according to maritime industry experts.
Gov. Albert Bryan Jr. is scheduled to meet with the Northeast Maritime Institute, a Massachusetts-based nautical college, on Tuesday in Washington, D.C., to explore making the U.S. Virgin Islands an open-registry flag state. That means a cruise ship tying up at the Ann E. Abramson Pier could one day fly a V.I. flag above "Frederiksted, USVI" painted on its stern.
This would be the first step in making the U.S. Virgin Islands a hub for ocean-going trade globally, a move that institute researchers say would bolster the global supply chain, improve U.S. security, and ignite countless infrastructure projects and long-term employment prospects in the territory.
A report from the Northeast Maritime Institute's Center for Ocean Policy and Economics states Bryan signed an agreement in December to plunge ahead with a six-part plan to potentially dramatically reshape the V.I. economy and global shipping.
The first step is allowing the so-called open registry.
International law requires shipowners to register their vessels with a country known as the ship's flag state. The shipowners and operators must follow that country's laws in addition to other international maritime rules. Some countries require the ship to be built in one of their yards or be owned and majority crewed by their citizens and residents. Countries that don't have these hurdles are called open-registry states. Most cruise ships, container vessels, and oil tankers adopt this so-called flag of convenience, registering in a country with minimal oversight, low-or-no income taxes, and loose environmental and labor laws.
Globally, 42 countries offer flags of convenience, according to the International Transport Workers' Federation. In our area, the list includes Antigua and Barbuda, Bahamas, Barbados, Belize, Bermuda, Cayman Islands, Curacao, Honduras, Panama, St. Kitts and Nevis, and St. Vincent.
Currently, 50 percent of commercial ships are flagged in one of three jurisdictions: Panama, Liberia, or the Marshall Islands. Already less-than-enthusiastic regulators in these countries are overwhelmed, creating risks for the international supply chain and an atmosphere ripe for illegal activity, according to the report titled A Revitalization Plan for U.S. Maritime Trade Commerce and Strategic-Competition.
Just 0.4 percent of commercial vessels are U.S.-flagged, a number that has decreased by 12 percent since 2016. Meanwhile, 55 percent more ships registered in the People's Republic of China in that same timer period, according to the report.
The USVI is uniquely positioned as an open-registry state because it is a U.S. protectorate but not bound to the Merchant Marine Act of 1920, commonly known as the Jones Act. This law requires ships passing from one U.S. port to another to be majority American crewed, along with other regulations that almost no modern commercial vessel complies with. The USVI is the only U.S. port completely exempt from the act. Puerto Rico is exempt from passenger ships but not cargo.
The flag state is responsible for inspecting ships and working conditions aboard them to make sure they meet international safety regulations, like Safety Of Life At Sea, environmental rules over smoke and fluid emissions, and working conditions for seafarers. Ships must also meet regulations of their classification society non-governmental organizations that ensure ships are built and maintained properly. Failure for flag states to properly manage their ships, leaning on classification society inspections alone, can lead to disaster. St. Kitts and Nevis have been on several black lists since 2019 for poor performance as a flag state.
The United Kingdom-based International Transport Workers' Federation claims poor-performing flag states lead to abuse of seafarers, including low wages, poor on-board conditions, inadequate food and clean drinking water, and long periods of work without proper rest. There's also the seaworthiness of the vessels themselves. Flag-of-convenience ships are often older and poorly maintained, according to the federation.
It's yet unclear what facilities and procedures the Virgin Islands would need to develop to be a responsible, productive open-registry flag state. Government House has yet not publicly acknowledged the agreement with Northeast Maritime Institute.
If the flag registry requirements are adopted, the Center for Ocean Policy and Economics report advocates the development of a short sea transshipment hub to alleviate supply chain congestion. The report suggests moving distribution chains from land to sea and increasing the number of ports importing goods from overseas. It also calls for building public-private-international partnerships to address strategic maritime issues, increasing transparency, and enforcing legal and ethical standards. This would include establishing a green-shipping strategy that would reduce reliance on fossil fuels of the U.S.-flagged fleet. The plan also includes modernizing the maritime workforce, which could mean a maritime vocational academy in the U.S. Virgin Islands.