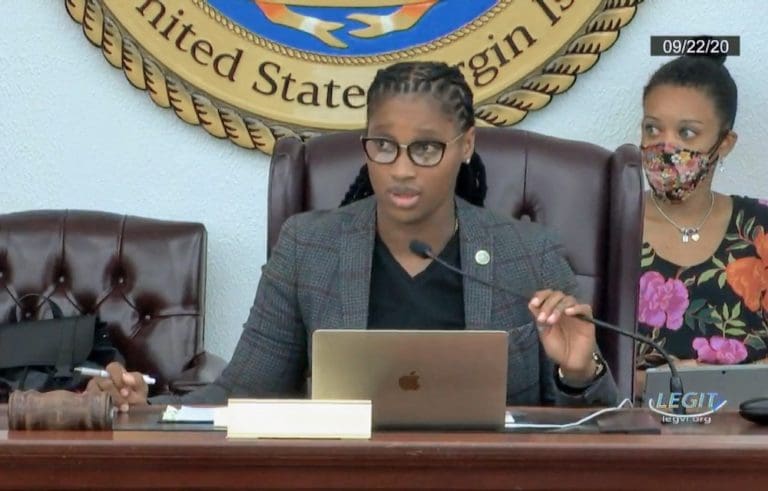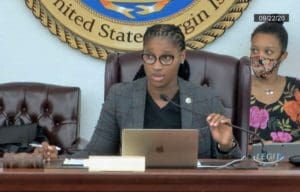 During a brief meeting of the Senate's Rules and Judiciary Committee hearing, three bills were forwarded to the full Senate while two others were removed from the agenda.
– Bill 33-0358 would transfer government property from the Water and Power Authority to the Virgin Islands Police Department for the construction of a new police station.
"I believe there is a general consensus that this is a very good idea … Once this land is transferred for the use of the Virgin Islands Police Department it will have a great deal more leverage in securing the federal funding for this station, which is also to be constructed as a hardened facility to serve as a satellite emergency command center for the west end area of St. Croix," bill sponsor Sen. Kenneth Gittens said.
While the bill passed the committee, the lawmakers discussed a new amendment that would put a five-year time frame on use of the land. If the new facility isn't in the works within the five years, the land would revert back to the Water and Power Authority.
[adrotate group="6"]
– Debate on Bill 33-0300 would restrict the number of licenses that could be issued for gasoline stations within each district. That number would be reviewed each year "on the sole basis that licenses in excess of the limitation would have an adverse effect on the public health, safety or welfare."
Both bill sponsors, Sens. Janelle Sarauw and Gittens, gained much support for the measure but in the past similar legislation had been rejected. Past legislation proposed a two-year moratorium on the issuing of licenses for new gasoline stations. The new legislation calls for a five-year moratorium. The bill takes it a step further, proposing a numerical limit on licenses issued after the five-year pause is complete.
– Bill 33-0347, which was sent from the Education and Workforce Development Committee, aims to codify the ability of homeschool students to receive scholarships and was sponsored by Sens. Novelle Francis Jr. and Donna Frett-Gregory.
Testimony before the originating committee focused on what homeschoolers saw as a bureaucratic intrusion.
– Bill 33-0370, which if enacted would appropriate funds to help the Bureau of Motor Vehicles relocate to a new location until a new building is ready, was pulled from the agenda.
Bill sponsor Sarauw said the agenda item was removed because the building identified for the bureau to relocate to while another facility was being renovated had also been identified by the Department of Human Services as a building they intended to use. Because of this, the legislation needs to be modified to reflect a new building for the bureau to relocate to.
– Bill 33-0282, which would add two members to the Virgin Islands Sports Commission, was also removed from the day's agenda.
Committee members Sens. Sarauw, Francis, Gittens, Steven Payne, Myron Jackson, and Javan James Sr. were all present for the hearing. Sen. Alicia Barnes was absent.