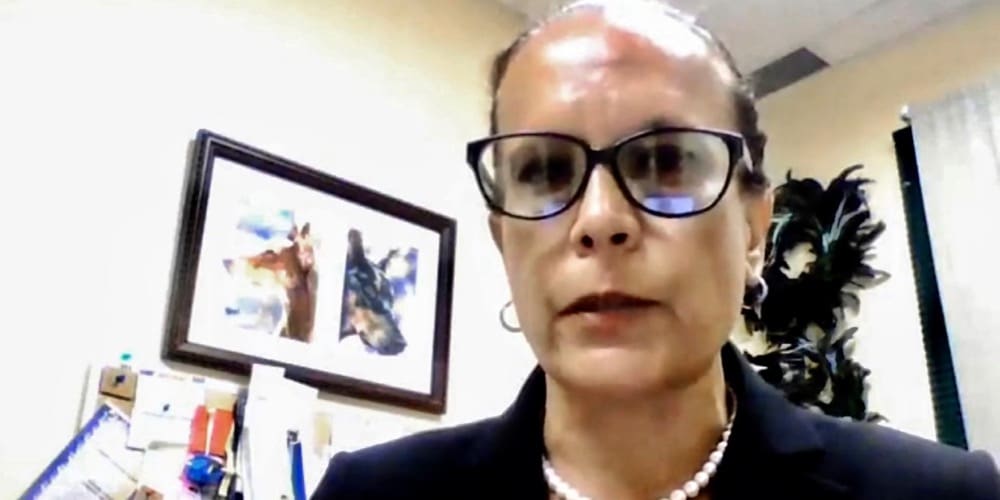 The Rules and Judiciary Committee had a full day on Monday, advancing 32 budget bills and two nominees to six-year terms as judges of the Superior Court.
Alphonso Andrews was nominated as a judge for the district of St. Croix and Sigrid Tejo-Sprotte was the St. Thomas-St. John District nominee. Together they have a combined 43 years of experience in law practice.
Each nominee comes with a multitude of accomplishments, as well as several letters of support.
Tejo-Sprotte has both civil and criminal law experience, which Eric Oram, a U.S. Postal Inspector, said was used to help take down both drug and firearm trafficking organizations.
"I have always admired Ms. Tejo-Sprotte for her work combatting violence in our communities," Oram said in his letter of support. "In particular, she has a strong concern about gun violence. She worked tirelessly to prosecute individuals arrested for gun-related crimes. I know that she also served as the Project Safe Streets coordinator for the U.S. Attorney's Office."
Tejo-Sprotte said the community needs to work together to overcome violence.
"Gun violence, as we all know, it's not a secret, has become prevalent and rampant in our community. It is unfortunate we are a small community and we should be looking out for our friends, families and neighbors," she said.
Tejo-Sprotte also said the community should support the Virgin Islands Police Department methods and procedures.
During her work with the U.S. Attorney's Office, Tejo-Sprotte was named district coordinator for the U.S. Virgin Islands Project Safe Neighborhood, where she prosecuted violations of the Code of Federal Regulations that occur in the Virgin Islands National Parks and violations committed by tourists who rented cars while on vacation.
When asked what qualifies her for the position, Tejo-Sprotte said, "I believe individual qualities beyond a law degree are necessary, like temperament, willingness to serve, just discipline to ensure that the laws of our community are properly enforced, that judicial process is properly available to all individuals and all the laws are fairly and impartially applied to everyone."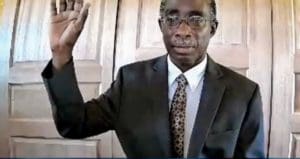 Andrews was born and raised on St. Croix, where he's been nominated to the Superior Court bench. The committee found him to be well-rounded in both the local and federal judicial systems.
Andrews is no stranger to the courtroom, having tried 75 jury cases and more than 25 jury trials, presided over 100 civil, criminal, traffic and small claims cases and written 35 appellate briefs.
While Andrews said he agreed with Sen. Myron Jackson that the territory has some of the strictest gun laws under the U.S. Flag, he testified "the future of the Virgin Islands and its people is of great concern to me."
The rate of recidivism in the territory is just too high, Andrews said.
"I don't believe there is an effective transition system that takes individuals who are incarcerated, from that position, back into the community. It is not an easy transition for somebody to be looking at four walls for two years, three years, four years and the next day they are thrown out into the community wide open and expected to be able to function," Andrews said.
A rehabilitation program, either within the prison or outside of it, should be available Andrews said, one that could assist with reentry into the community.
The committee asked Andrews how he would respond as a judge to various scenarios, questioned him about his legal experience, and asked for advice on what the Legislature could do to improve the stacks of court cases yet to be concluded.
Sen. Kenneth Gittens inquired about a "Speedy Trial Act," which would allow for the backlog of court cases to be dealt with in an expedient manner, but Andrews said while that is the benefit, the consequence would be that many cases would get dismissed.
The committee forwarded both nominees to the full body.
The committee also advanced 32 budget bills under a closed rule. When legislation is forwarded to the full body under a closed rule, no additional amendments can be offered.
Sens. Jackson, Gittens, Janelle Sarauw, Alicia Barnes, Novelle Francis Jr., Steven Payne Sr. and Javan James Sr. were present for the hearing.