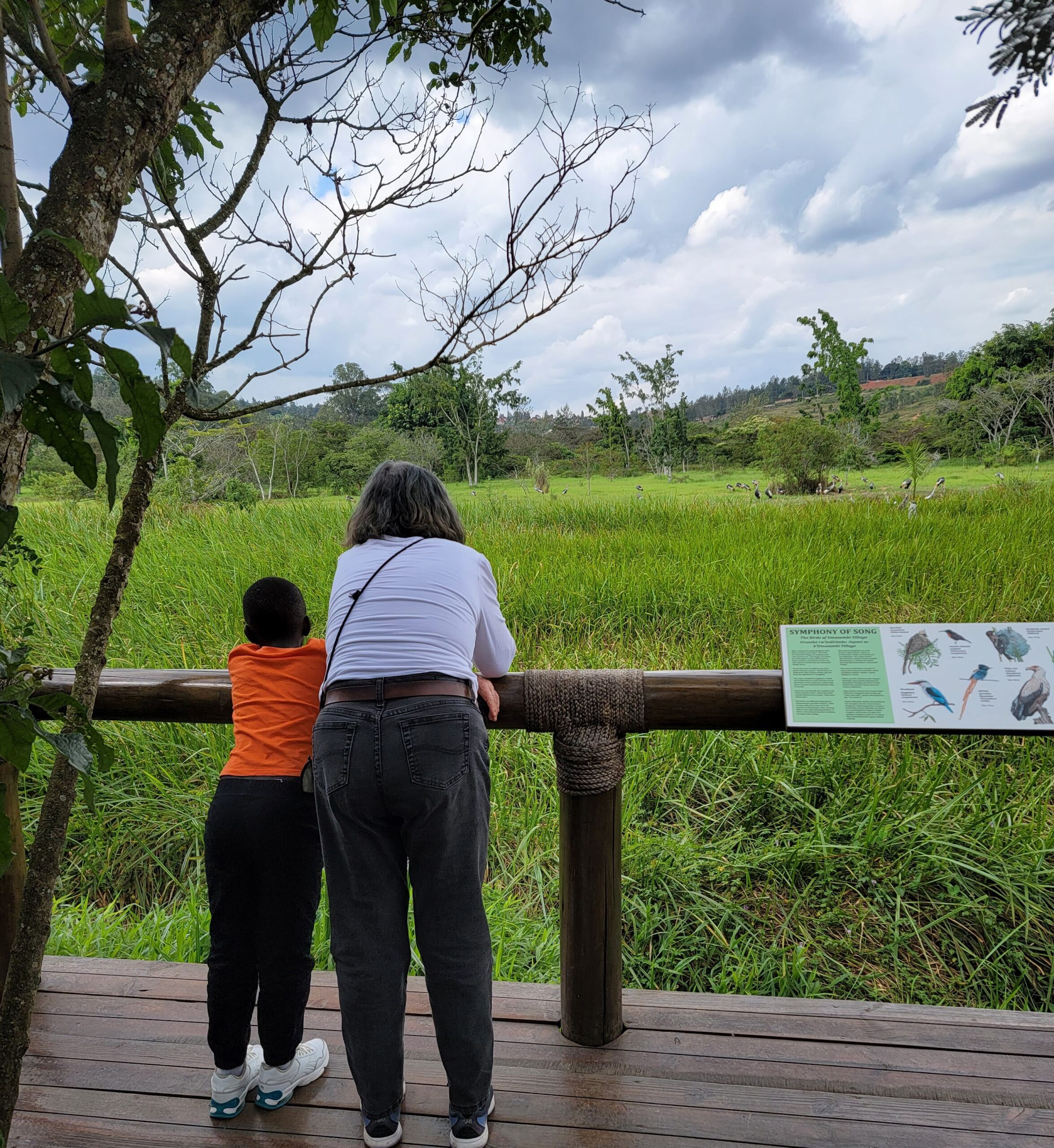 "Look deep into nature, and then you will understand everything better." — Albert Einstein
Within the city limits of the sprawling capital of Rwanda lies a magical place called Umusambi Village.
Umusambi lies in the wetlands once home to people who were relocated to higher ground and far superior housing and living conditions for humans. The swampland turned parkland is now home to 50 endangered Grey Crowned Cranes that, due to having their wings clipped in order to be held in captivity as "pets," are disabled.
Umusambi supports the Rwanda Wildlife Conservation Association's work of increasing awareness and changing behaviors towards poaching, the pet trade, and habitat.
Rwanda has led the way in preventing poaching and increasing awareness of the importance of all life. In part, the success has come from the leadership's willingness to work with others outside of the country and its unshakable position and swift action on corruption. When the country receives money from private partnerships, it is universally accepted that the money goes where it is supposed to.
I cannot say how large an area the park occupies. But measured by pure joy it offered more than three hours of walking, observing, and wonderment on the well-groomed trails and boardwalks that provide an up close and personal encounter with not only the cranes but also another 100 species of birds that are attracted by the natural habitat and the protected environment.
On that beautiful Saturday morning, I tagged along with Peter and Ziggy, my adopted son and grandson. It was their first trip to Umusambi.
There is nothing like traveling with a seven-year-old to open your eyes to the joy and surprises of the natural world.
But before even entering the walkways between the swamp grasses, trees and wetlands, we met a group of people learning native dance steps on the groomed lawn a few yards from a full menued café.
There is little the Rwandans I know love more than dance and coffee (and their country).
Not only does Umusambi provide sanctuary for wildlife, it also provides a welcoming space for families and children that is a natural buffer zone between the birds and the bustling city. And that was the plan of the architects of the project, which I was told over and over again by my friends, was fully supported by President Paul Kagame.
A couple hours to the east of Umusambi there is another sanctuary where many of the uninjured Grey Crowned Cranes were relocated and live in relative harmony with hundreds of other species – many of which are also new arrivals since I first visited Akagera National Park in 2008. (See: Rwanda Journal: On Safari)
Akagera suffered fatally in its own way as a result of the 1994 Tutsi genocide. As a battleground and later two thirds of its acreage to returning Rwandans, most of the animals had died or were displaced.
In 2008 giraffes and a few baboons were an exciting site for we Virgin Islanders. No one expected much more, and we fully enjoyed the trip.
My subsequent travels to various wildlife areas in Uganda and Tanzania, needless to say, offered views of wild creatures that were not inhabiting Akagera in 2008.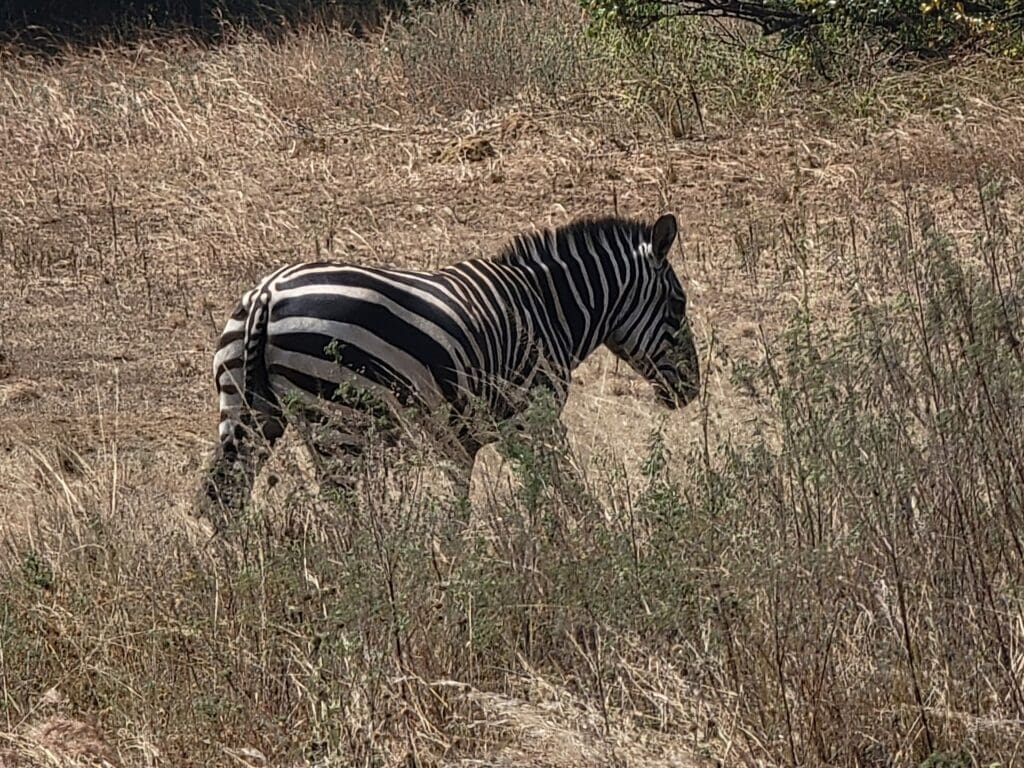 Today, Akagera is one of a select number of parks in Africa with the Big Five: leopards, lions, Cape buffalo, elephants, and rhinoceros. What makes it different from all of those other parks, many of which I've visited, is that it is a comparatively short drive from the capital and that if you're lucky, which I was on the day that we spent in the resurrected wildlife sanctuary, you can see most of the Big Five in one day.
It is almost guaranteed that if you stay overnight and do a night drive and or boat ride you will see the entirety of the famous five.
I say with true humility, I am lucky in couple of things: animal sightings (with some notable exceptions) and weather (ditto).
Our venerable guide Emmanuel cautioned as we approached the park, that we needed to keep our expectations in check. I was traveling with my Rwandan hosts who had not been to the park in several years.
"I have good luck with animals," I shamelessly boasted with my fingers crossed where no one could see them.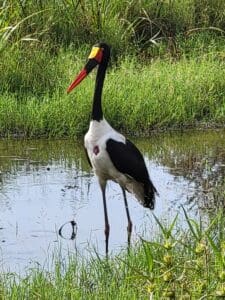 Moments later we made a left off the blacktopped highway into the dusty red clay road that would lead us to the park entrance. It would be only a moment before Emmy, as our experienced guide refers to himself, came to a full stop pointing across where I was seated on the passenger side of the front seat, to the startlingly marked Saddle-beaked stork wading nonchalantly by the side of the road.
After hanging around taking photographs of this creatively crafted creature, and seeing it as a good sign of my occasional good luck, we moved on. But not far.  Again, miles before we entered the park proper, we were to meet the first of the Big Five, a handsome Cape Buffalo.
My luck held out for the rest of our long, magical day.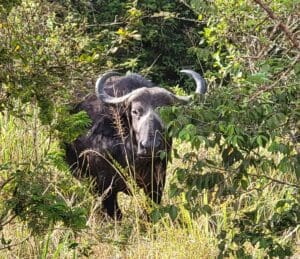 Akagera borders Tanzania with a half-dozen lakes touching both shorelines. Emmy was quick to point out that unlike almost any place else, Akagera contains wetlands, savanna and mountainous terrain, making it the perfect home for a variety of animals that number 8,000 and growing.
One of the Akagera websites states: "Akagera National Park has recorded 8,000 large animals living within the park and some of these animals include: the Cape Buffalo, African Bush Elephant, Black Eastern Rhinos, Lions, Leopards, Rothschild Giraffes, Hippopotami, Bruchell's  Zebras, antelopes, waterbucks, impala and so many more."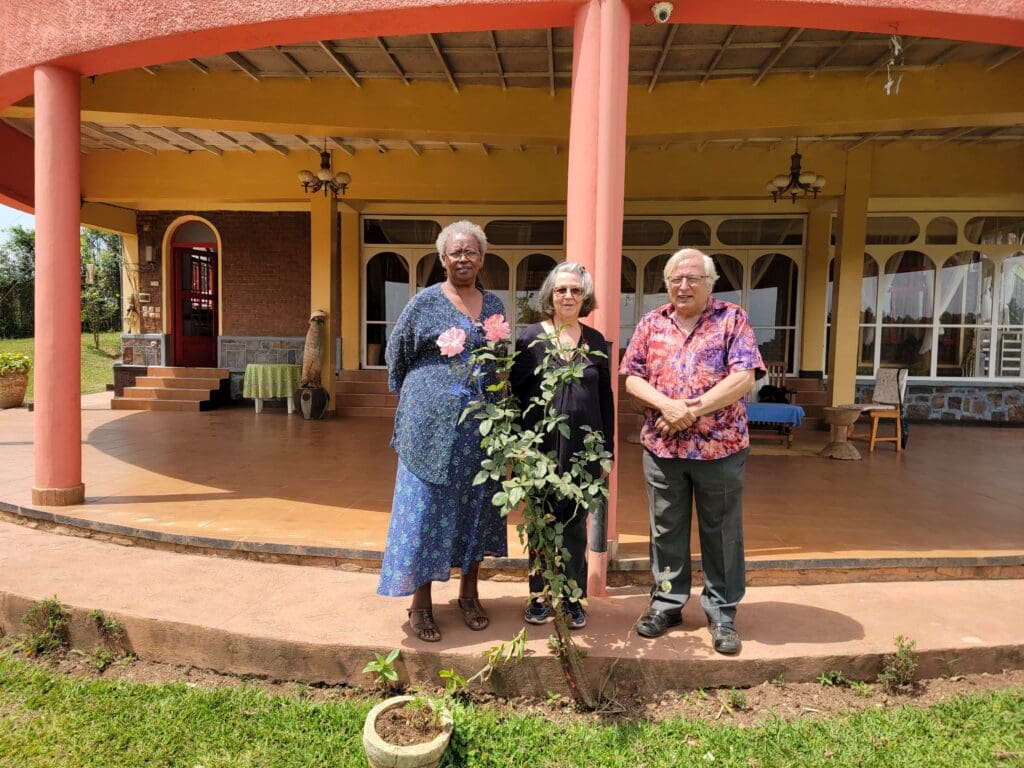 We had departed Colette and Mike's farm in Kayonza district — which borders Akagera — shortly after dawn. We entered the park's southern end and exited at the northernmost gate 15 minutes after closing. (We blamed a herd of elephants that had truthfully blocked our way for some time during the day.) Emmy sighed relief when the guard lifted the gate and let us leave after a brief conversation in Kinyarwandan. In Rwanda, when the rules say the park closes at 6 p.m. that is exactly what it means and there is a penalty for ignoring such things. Thankfully there was a line, albeit small, of other travelers behind us who had met the same herd.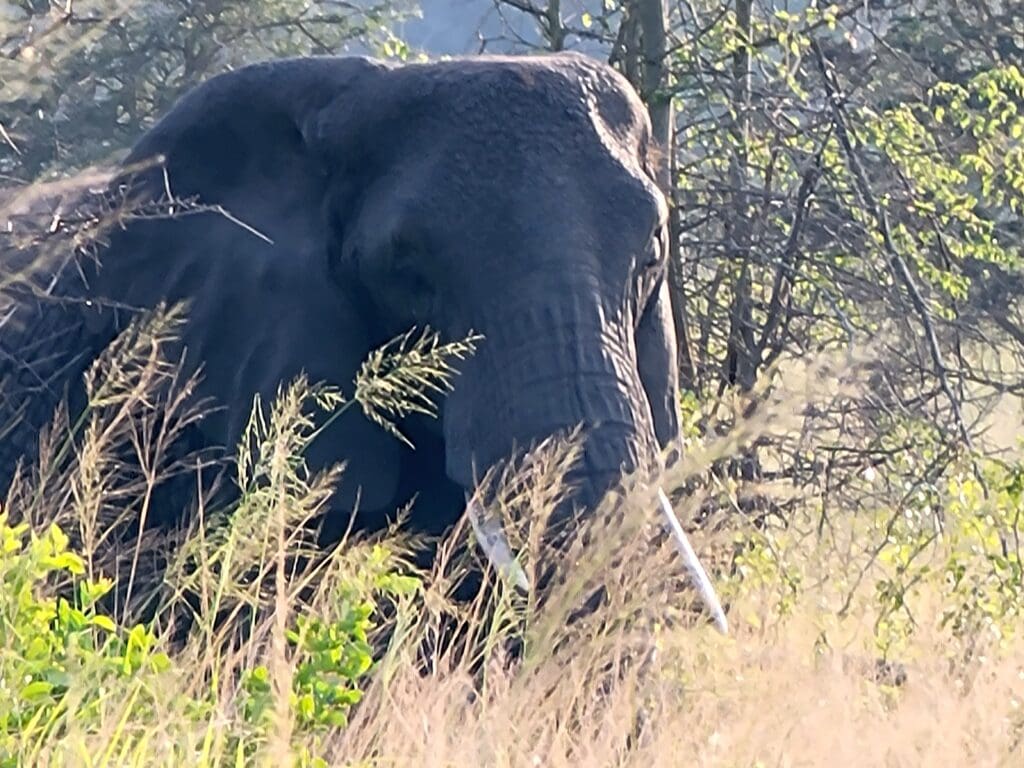 In that glorious 12 hours, we had seen all of the above-mentioned large animals including the "so many more" with only two exceptions. There were no leopard or lion sightings. Had we stayed beyond dusk there is no doubt we would have encountered those members of the Big Five as well.
I started this series with the quote about the incredible recovery of Rwanda after the genocide. Stephen Kinzer's use of the word mystical in "A Thousand Hills," his chronicle of the Tutsi genocide and its aftermath, touched me on every level. I didn't make it to Rwanda until 2008, the year that Kinzer released the book. But I can vouch for everything since.
Umusambi Village and Akagera National Park are only two of the more delightfully visible examples of what Kinzer noted about the magic of Rwanda's resurrection.
Adventurers fantasizing about gorillas and chimpanzees could also realize those dreams at the Volcanoes National Park and Nyungwe National Park, respectively. I have been fortunate to visit both places, but not on this trip.
One of the magical things I realized, however, on this trip is that you can see all of that with the proper guide in one week in this mystical land of a thousand hills.
A "Rwanda Journal 2022: A Mystical Journey" Part One is available here; Part Two here; and Part Three, here.